Advertising disclosure

Our team is committed to finding movers we believe our readers will love, and we receive compensation from movers that we rank. We also may get a small share of revenue when you click a sponsored company's link.
American Moving Solutions Review
Rate Star:

Local & Long Distance Moving Company
American Moving Solutions is a full-service moving business that coordinates residential and corporate moves across the USA.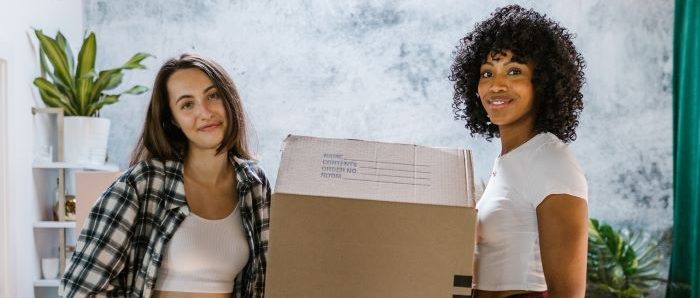 About American Moving Solutions
American Moving Solutions is a licensed, bonded, and insured moving brokerage company with over two decades of history in the moving industry. Their quality of service, dependability, affordability and customer reviews have helped their business grow over the years, earning them a place among the "Top 10" list of long distance moving companies in the US.
This is a company with a very clear mission of providing high-quality household and commercial moving services to its valued clients. It has a rich network of vetted professional carriers and a well-trained staff of moving coordinators to ensure that each customer gets the best services for their unique needs. With a staggering 98% referral rate, it's safe to assume that customers are more than glad to recommend American Moving Solutions to others in need of moving and storage services.
Strengths and Weaknesses of American Moving Solutions:
Advantages:
20+ Years in Business
Countless Positive Reviews from Customers
Experienced in Residential and Commercial Moves
Free Use of Storage Included
Full-Service Packing and Unpacking
Full Value Insurance
Personal Relocation Coordinator Available 24/7
Competitive Price Matching
Disadvantages:
No Offer of International Moving Services
No Motor Carrier License
All Charges Based on Carrier's Tariff.
Services – The range of American Moving Solutions
Long Distance Moving. This is a company that focuses its services on brokering long distance moving jobs, no matter the size and distance of the move. The company works with a network of vetted carriers and has over twenty years of experience in coordinating moving solutions for Americans.
Local Moving. Although the primary focus of the company lies in brokering long distance moves across the nation, American Moving Solutions also offers local moving services for those looking to relocate their home or business in Florida.
Residential Moving. Moving a household is often harder than expected. Whether they are moving alone or with family, condo or 5-bedroom house, American Moving Solutions offers cost-effective household relocation services, complete with packing and unpacking as well as free use of storage, etc.
Commercial Moving. Putting together a well-organized and time-efficient corporate move requires skilled manpower and years of experience that American Moving Solutions has at its disposal. From small office moves to relocating entire businesses and warehouses, this company has a selection of professionals for every job.
Packing & Unpacking. American Moving Solutions provides packing services that can be a part of the relocation process. Hiring their professional packers does, however, increase the overall price of the move.
Storage Services. With every moving project, American Moving Solutions offers customers the option of storing their belongings free of charge.
American Moving Solutions Specialty – Long Distance Moving Jobs
As a company devoted to helping honest Americans experience the joy of stress-free moving, American Moving Solutions focuses its efforts on long distance relocation as the most stressful type of move. Although the volume of its network of carriers is known, this company does operate across 48 states and can accommodate all types and sizes of moves. With two decades in the industry and thousands of satisfied customers to give testimony on its behalf, American Moving Solutions has what it takes to make your moving needs heard and answered.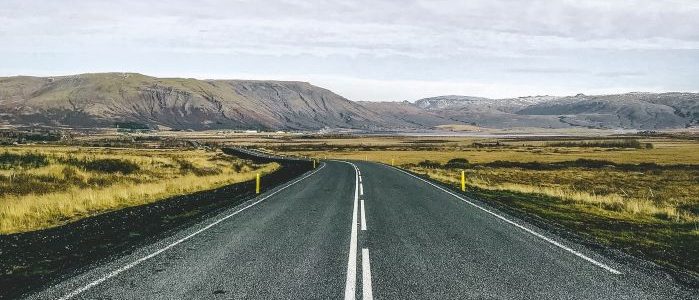 Moving Estimates
American Moving Solutions offers a multi-step quote form on its website. The form asks for fundamental move-related information (date, from/to zip codes, size, contact information) and takes less than a minute to fill out. Once completed, the form is forwarded to the company and one of the representatives contacts you within the following 48 hours to provide you with an estimate and to discuss additional moving details. The company offers no in-home estimates.
Given that there is no moving quote calculator on the company's website, the customer is unable to receive an instant moving estimate. This implies that getting a moving estimate takes additional time, which might be an issue, particularly during the peak-season period. The customer is, nevertheless, able to ask for additional information from the moving company after being contacted by reps from American Moving Solutions.
American Moving Solutions – General Impressions
The benefits
Turning to American Moving Solutions for assistance with your residential or commercial relocation can definitely be a step in the right direction. The company has a long history and an experienced staff, with a rich portfolio when it comes to coordinating moves of all types and sizes. Their services are oriented toward long distance moves but they also dabble in local moving projects. When you add to that the storage and packing services that are often included in the moving package, and all that at competitive prices – you get a stress-free moving experience.
The potential downside
American Moving Solutions is not a motor carrier but is a licensed moving brokerage company. Therefore, they do not handle nor take responsibility when it comes to the actual moving process. They are the link between customers and certified moving companies, playing the role of matchmaker.