Long Distance Movers Miramar
A road to a better life starts with a relocation. In some cases, moving across the street or town is improvement enough. However, sometimes, betterment requires a more drastic change. The one that demands you move from one end of Florida to another. Or even further – from coast to coast. Such a grand undertaking demands detailed planning, impeccable organization, and flawless execution. All the things that suck you dry of time and energy. The things that make you see moving not as a fantastic opportunity, but as a hellish experience. Fortunately, not everything is so bleak. With a bit of help from Best Movers in Florida, your relocation can be all about positivity. Contact us today and let us match you with some of the best long distance movers Miramar has.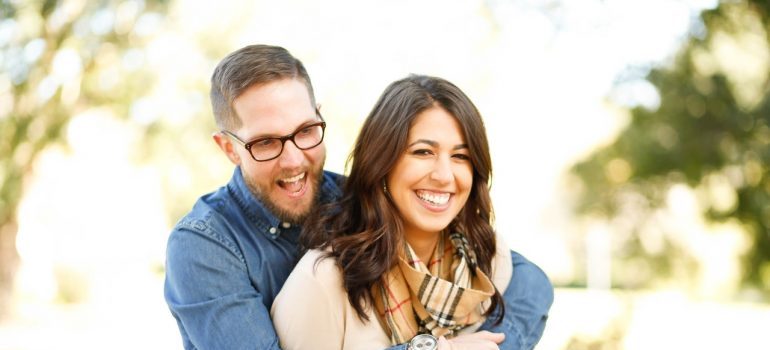 Make your move amazing in a matter of minutes
Turning your relocation into an amazing venture doesn't have to waste your precious time. You don't have to spend hours scouring the internet, sifting through ads, or make dozens of phone calls on the off-chance of finding a decent moving company. Because, now – you can find the finest long distance movers Miramar offers in a matter of minutes. Our matchmaking process ensures you'll have the perfect team for your relocation. A dedicated crew that won't stop until they remove all the obstacles on your path. Experienced professionals that will support and guide you through the entire process. But, above all, a team that will let you save your time and energy and help you push forward with nothing but enthusiasm.
Skip the research – head straight for results
At the first glance, what we offer might seem impossible. After all, searching for movers is an excruciating process. Researching them afterward – well, that's just plain agonizing. It takes hours – days, even, to check all the relevant info about long distance moving companies Miramar has. Now, we're not denying that fact. Determining the validity of a moving company is a lengthy and exhausting process. But, no one said it's you who has to go through it. And why should you? Our experts already did all the work:
Best Movers in Florida collaborate with reputable moving companies. All movers on our listings must have necessary licenses and insurance;
We partner with moving companies that offer quality moving services at affordable prices. That way, we ensure you match with movers that fit your needs and your budget;
Trained, experienced, and knowledgeable personnel is a must. We want our clients to have a stress-free relocation, and only movers with these traits can provide that;
With us, you'll never rush into hiring a moving company blindly. You can request a free moving estimate from us, or any company on our listing;
Transparency is imperative for a pleasant move. Therefore, no mover on our listing conceals any costs.
This is just a small part of our vetting process. We want our clients to have a strainless and enjoyable moving experience. And knowing for sure you have a reliable and reputable company by your side right from the get-go is a giant leap in the right direction.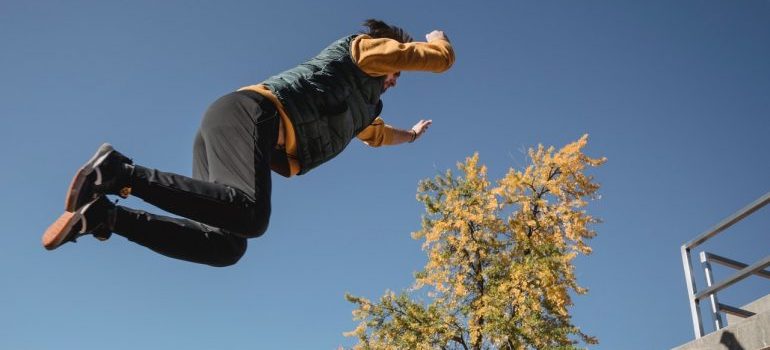 Start your relocation in the best way possible
Choosing a reputable Miramar long distance moving company from our listing is a fantastic way to jump-start your relocation. However, for your move to be an ultimate success, first, it's important to select the right approach. Fortunately, with our partners, this is never the issue. We collaborate with moving companies that offer a wide variety of moving services:
With our help, you'll find movers to perfectly suit your needs. Adaptability is one of the primary traits all our partners share. Therefore, even when you choose the type of service from the list, they'll further tweak it to answer particular demands of your move. So, you're not only getting all the benefits highly trained, experienced movers bring. But, also, all the convenience of tailor-made moving solutions.
Opt for Miramar long distance movers that protect your home's integrity
Household relocations are one of the most difficult ones. Not because of the amount of work involved to pull them off. Not because of the effort, time, or energy investment necessary. But because of the raw emotion that underlines their every aspect. A simple furniture piece can be a cherished memento. A seemingly insignificant bauble can carry more emotional weight than all the other furnishings combined. And that is something that must be preserved, come Hell or high water. This is exactly why you need some of the most dedicated long distance movers Miramar can offer. A set of extraordinary people, who understand what you're going through. A team that will treat your belongings with nothing but care and respect. And, who are ready to provide help, guidance, and counsel that alleviates the anxiety this process carries.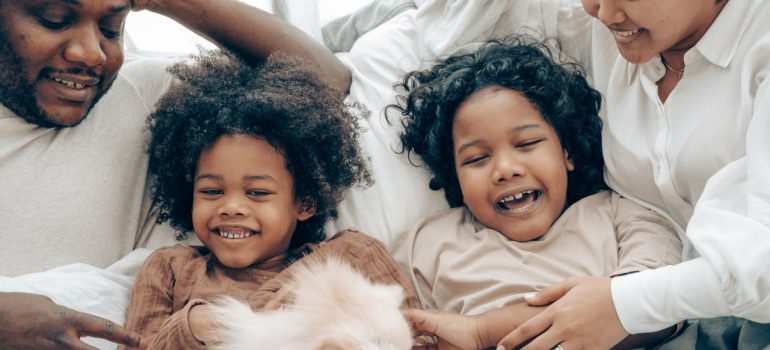 Move your business – without sacrificing respectability
Relocating your corporate headquarters, office, or storefront is like any other business venture. It dictates speed, effectiveness, and, above all, efficiency. However, like any other business venture, it also demands your undivided attention to reach its peak. But, during a long-distance move, it's practically impossible to handle both at the same time. So, instead of splitting your focus, leave the relocation to long distance movers Miramar. Their skills, experience, and expertise allow you to move your business, without jeopardizing your progress or inconveniencing your clients.
Eliminate stress and difficulties from your move with only a few clicks
You deserve the best moving experience possible. It's a simple, yet undeniable truth. And Best Movers in Florida exist to make that possible. We are here so you can have relocation filled with joy. To help you step into your new surroundings with nothing but enthusiasm. So you can focus on everything – except for the moving process. So don't waste your time looking for movers that might grant you all that. Contact us and ensure you find long distance movers Miramar has that can do it.