Empire Moving Group Review
Rate Star:

Fully Licensed Local & Nationwide Moving Coordinators
Empire Moving Group is a fully licensed moving brokerage Florida business with an extensive network of motor carriers that can accommodate a variety of residential and commercial relocation services.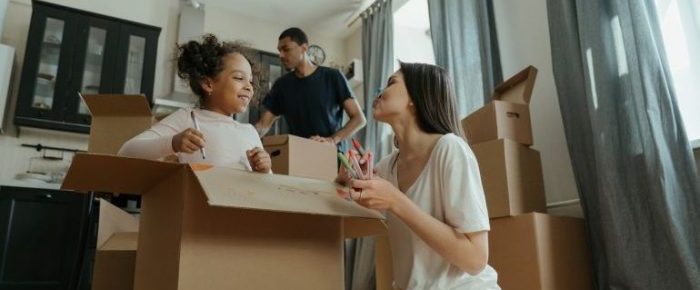 About Empire Moving Group
Empire Moving Group is a fully licensed and well-connected moving brokerage company in Southern Florida. As a locally owned and operated moving and storage business with over twenty years of experience, Empire Moving Group has the resources to accommodate a variety of local and nationwide moving and storage needs. With thousands of successful moves and thousands of satisfied customers, this is a company with an extensive portfolio that appears to enjoy the trust of many, both inside and outside of Florida.
All the motor carriers inside the Empire Moving Group network are carefully vetted and are picked based on quality of services as well as their overall rating. This is a business that upholds high quality of customer satisfaction through quality management and tailored residential/commercial moving plans.
Strengths and Weaknesses of Empire Moving Group:
What makes Empire Moving Group the obvious choice for local and nationwide moving and storage services?
Local and Nationwide Moving Solutions.
Quality Moving Materials.
Licensed Car Shipping Service.
Over Two Decades of Industry Experience.
Moving Quotes Without Hidden Fees.
Wide Network of Vetted Motor Carriers.
High Customer Satisfaction Rate.
Climate-Controlled Storage.
Where does Empire Moving Group fall short in terms of Florida moving solutions:
Additional Charges for Packing & Storage.
Additional Charges for Furniture Disassembly/Reassembly.
No International Moving Jobs.
Services – What does Empire Moving Group offer?
With its decades of experience in the moving industry, Empire Moving Group has a well-developed range of relocation services that it can offer to customers. No matter the circumstances, you can always count on the following services from this company:
Residential Moving – Common as it is, household moving still requires a committed and careful approach. With its years of experience and tailored approach to each move, Empire Moving Group has a very good customer satisfaction rate.
Commercial Moving – With years of combined experience in the moving industry, the employees here understand what it takes to ensure the success of each move, especially corporate office ones. As a result, Empire Moving Group enjoys the trust of many businesses when looking to relocate office spaces.
Local Moving – Although this is a company that specializes in long-distance/interstate moving jobs, it doesn't fall short of accepting to take on local moves as well. With a rich network of carriers within Florida, Empire Moving Group has the means to make any short-distance move a stress-free experience.
Nationwide Moving – Distance is always a concern when planning a relocation. The longer the distance, the more challenging the planning and coordination are. Empire Moving Group has active motor carriers across the US, making them capable of matching customers with vetted and reliable interstate moving companies.
Packing Solutions – The company can arrange for packing and unpacking services, as well as disassembly/reassembly, which may influence the price of your move.
Storage Options – Having a place to safeguard your belongings is important while moving across state lines. Empire Moving Group offers short-term and long-term storage options across the US.
Auto Transport – From vintage car shipping to multi-vehicle shipping, Empire Moving Group has the resources to handle vehicle transport across the country.
Commercial Moving with Nationwide Coverage – Specialty of Empire Moving Group
It takes a lot of experience and resources to organize and execute a corporate office relocation.
With corporate office relocation being much more challenging and complex than everyday household moves, it takes a lot of experience and resources to pull it all together. As a professional moving and storage coordinator, Empire Moving Group has the network and skills to create detailed commercial moving plans.
Given its role as a certified moving brokerage company, Empire Moving Group has access to larger crews, larger trucks, better insurance, and even special equipment for handling a large-scale office move. The personal moving coordinator that this company assigns takes care of navigating all participants in corporate relocations, from property managers and department heads to the nationwide moving crews.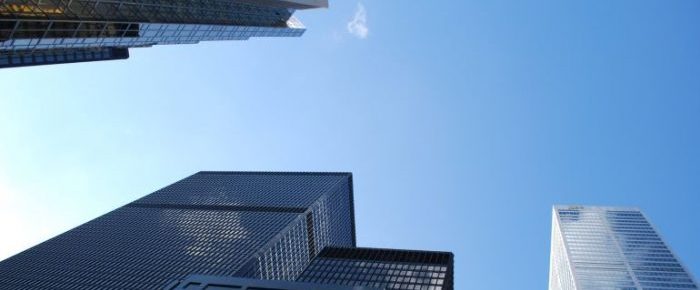 Moving Estimates
With a one-step moving quote form on their website, Empire Moving Group asks for relevant information necessary to provide site visitors with a rough moving estimate for the specific needs of customers. The form covers basic move-related information (moving from/to, moving date, moving size) and contact information (first and last name, phone number, email).
Once submitted, the information is forwarded to Empire Moving Group, where it is processed to find the best match and price for the services required. A company representative then reaches out to potential customers to discuss the specifics of the move. Because you'll be using a brokerage company, you'll pay your overall cost to Empire Moving Group.
General Impressions – Empire Moving Group
The upsides
Empire Moving Group is among the shining examples of the fact that you don't need a motor carrier license to be part of the solution. Instead, they take a broader approach by making sure that every customer gets their moving needs fulfilled by tailored matching with local and nationwide moving companies. This is a moving business that has the experience, knowledge, and resources to coordinate all types and sizes of moves anywhere in the US. The carriers they work with are all checked and need to meet high standards to qualify for getting to work with Empire Moving Group. From packing and moving to storage and vehicle transport, you will find that the services of this Florida moving coordinator are always up to par.
The downsides
The status of a moving brokerage company can be a put-off for some people, mostly due to bad matchup experiences in the past. And it can certainly be offsetting to have to rely on the choice of a third-party company to connect you with an actual moving company to meet your needs. However, Empire Moving Group offers a variety of choices based on your unique moving and storage needs. Another argument would be the additional costs that might come up with extra services such as packing, disassembly, storage, etc. Once again, this is not something that is hidden from customers but is openly communicated.