Residential Movers Panama City
If you have decided to relocate out of, or within, Panama City, you may want to choose your movers very carefully. There are a lot of moving companies operating within the city borders, not all of which are worth your time and money. To find the top residential movers Panama City FL has to offer, you are going to need to spend a lot of time doing research. You do, however, have a much easier option in front of you. You can choose to allow Best Movers in Florida to match you with the ideal movers for the situation. As a professional moving matchmaker, specializing in the state of Florida, we are your best chance to find the perfect moving assistance. Contact us today for a streamlined, smooth, moving experience.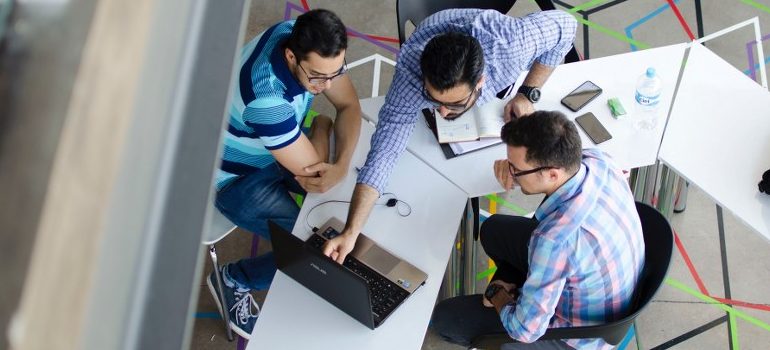 We will match you with some of the top residential movers Panama City FL has to offer!
Almost all of the residential moving companies Panama City FL has to offer are included in our moving database. And all of the top ones are. What we do is match your particular situation to the strengths of quality moving companies in the area. Every relocation is unique, after all, and will benefit from choosing a moving company that can do the best job. Our matching system has evolved over the years and is now capable of astounding accuracy when it comes to matching you with ideal movers. But if you want to know more about it, or about us in general, our representatives will be glad to answer all of your questions. Feel free to get in touch with us anytime you'd like. We will do our best to help you out!
How does our matching process work?
In a nutshell, our matching process is very simple. You fill out a small form, providing us with some details about your relocation. After that, our system analyzes that data and matches you with residential movers in Panama City FL, according to your specifications. The whole process will be over before you know it! You will have a list of all the top movers in the area, so you can make your choice with ease. You can also contact us if you require any further information. Our team is made out of industry veterans, after all, and we can help you make the most out of your move.
We also have a knowledge database on our website, where you can learn more about any aspect of the relocation. Discover how to pick the right moving insurance, how to pack more efficiently, and much more. And if you can't find an article on a particular topic, let us know! We will help you out and make sure to create one for future customers!
Enjoy a choice of reliable, trustworthy, movers
Perhaps the greatest advantage of using our services is that you get connected to some of the most reliable and trustworthy residential movers Panama City FL has. The companies that we work with are fully licensed, insured, as well as bonded, and have a great reputation. You will not have to worry about any moving scams if a mover comes as our recommendation. That being said, it is always good to be extra careful when choosing your movers, regardless of the recommendations.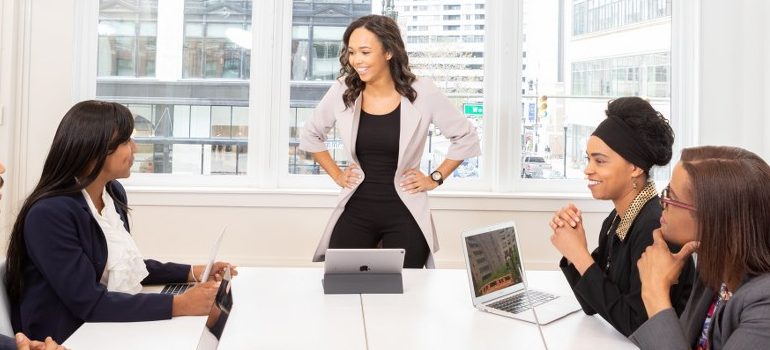 Hire any moving service you may require
You will have a variety of choices when it comes to moving services. Most top residential moving companies in Panama City FL are capable of both local and interstate relocations. While you may be interested in one or the other, it is important to consider a company that can do it all. The more services the company offers, the greater its resources are. Here are some of the services that will be available to you:
You can also hire labor-only services, take advantage of student/military moving deals, hire special services (e.g. piano moving), and more. With the right movers by your side, you will have a service for every situation! And Best Movers in Florida will ensure that you do!
At the very best price
Finding the best deal for your relocation might be what's most important to you. Especially if you are planning a long distance move. To find the best price among the residential moving companies Panama City FL has to offer, you are going to need to acquire a lot of free moving estimates. However, with our list in your hands, this process is going to be fast and easy. Since you have all the contact information in front of you and don't need to waste any time obtaining it, you can simply request an estimate from each mover within minutes. This will provide you with an overall reference of the moving cost, upon which you can base your decision. 
Top residential movers Panama City FL will allow you to customize your move
Do note that standard moving packages are not necessarily what might be best for your relocation. Most of the Panama City FL movers will allow you to customize your relocation to some extent. Usually, you will have a moving consultant available to you, who will help you make all the necessary changes. They can help you choose a moving date, optimize the logistics of the move, and much more. This can help lower the moving costs, make it so your relocation is much more convenient, or simply make the move easier. You should definitely consider this option.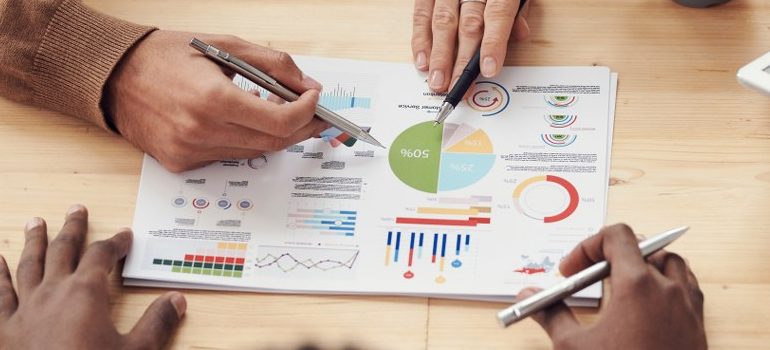 Why move away from Panama City?
There are a few reasons why a relocation from Panama City, Florida, might be in your best interest. The first and foremost is the income potential in the city. The median household income in Panama City is just short of $44,000. When you compare it to the national average of almost $63,000, you get the picture.
Furthermore, some areas of PC have a serious crime issue. But there are parts of the city that are quite safe and you might want to consider relocating there. With the "low" median home value of about $156,000, affording a home in one of the better neighborhoods may not just be a fantasy.
Make your relocation all but effortless – Get in touch with us!
If you are ready to set out on a journey to your new home and only need one of the most capable residential movers Panama City FL to get you there, all you need to do is get in touch with Best Movers in Florida. Contact us today and we will connect you to some of the finest movers in the city!