Find your
Local Moving Company
If you are conducting a local relocation, visiting Best Movers in Florida is just what you need! We can assist you with hiring the best local movers in Florida and help you avoid moving scams. Basically, we can help you find a mover who can relocate you across the street or across the city. Relocation is considered to be local if it's within 50 miles. Yes, it might sound easy to move home just a dozen miles away, but every relocation takes time, energy, and know-how. With the professional assistance of our partners, you will be able to plan and conduct everything easily and without any stress. Contact us today and we are going to start the search.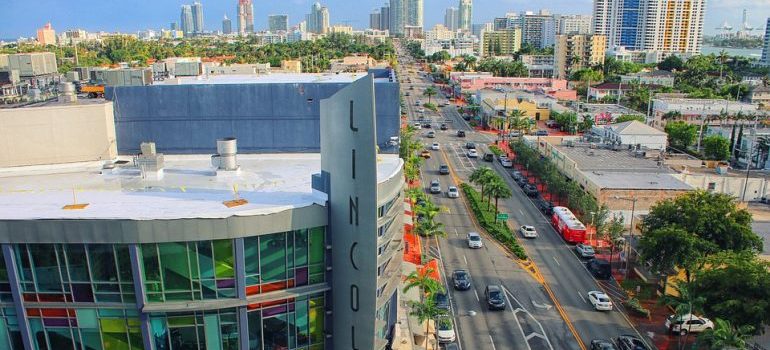 Every relocation is unique, and it requires solid preparation. Let us be your ally, and we will help you with every aspect of your local moving project. Rely on us to help you complete the first (and maybe the most important) task, that is, finding a reliable moving company in Florida. Feel free to use our database to find the best Florida based moving company!
What do local movers actually do?
Reputable moving companies will offer you professional services on all levels. Starting with customer services, having reasonable estimates, item handling, and transport. When hiring professional movers you can expect services such as:
Checking the inventory with you  –  The local movers in Florida we cooperate with will always make a list of inventory they are about to relocate. That way, they will provide you with additional security that nothing can get lost during the relocation.
Your items movers relocate by using the latest and the best equipment on the market – Professional movers will always have the latest models of transporting vans and truck, that can provide additional security and stability to your items.
Packing and covering items – Covering your items in proper wrapping materials.
Loading items properly – Loading the truck in a way that will no damage your property.
Securing items during transport – Making sure the cargo is stable.
Having professional drivers.
Arriving and unloading at the new location.
Get Your
Moving Quote Now!
Connect with the best movers in Florida and get competitive and precise moving estimates for your upcoming relocation.
Free Estimate
" I have had a wonderful.. "
I have had a wonderful experience and I recommend these Florida movers to everyone who could really use a helping hand. Honestly, I do not know how I would have managed everything without them. Thank you so much!

By using the services of this kind, you can be sure that your local relocation will run smoothly. Just be assured they will provide you with all of the above services we have mentioned.
Avoiding moving scams is of paramount importance
Using our services you will not only find respectable companies but also avoid possible frauds you that may occur otherwise. We care about your safety and your budget which means that we will not present you with shady companies. There are numerous ways to avoid getting scammed like:
Following good recommendations
Checking for companies legal information
Reading referrals
Reasonable estimates and charges
If it happens that you have relocated before, you probably already know how to avoid fraudulent moving companies. However, this is a skill you are not going to need if you come to us. Once you start searching our database, you will see that our partners are solely reliable and trustworthy companies. Our goal is to make your relocation as simple as possible. Cooperating with reputable movers is one way in which we can reach this goal.
Finding the best storage unit
The local movers in Florida you can find on our website can provide you with the best service you can get. Respectably, they will provide you with the latest and best storage units you can find and use for storing your items. Finding storage units is not difficult once you know what you are searching for. As with every item, there are specially designated storages. But they all have the same traits you should know about. Traits such as:
Good storage units hire only well-trained workers – The best way to be sure your items are secured and well preserved are knowing they are in the hands of professionals and well-trained people.
Storage units must have enough space for your items
If you have a need for a special storage unit, they will have it – Storing items like food and beverages should not be a problem for professionals.
Using the latest equipment in handling and storing items – Making sure they are efficient by using only the best technology offers.
Providing safety for your items – Reputable moving companies care about their reputation. This is the same case with storage companies. The safety of your items is their top priority.
A good warehouse and storage units have enough park spaces for all of their customers – Not only to park your vehicle but to be able to access your unit with ease.
Get Your
Moving Quote Now!
Connect with the best movers in Florida and get competitive and precise moving estimates for your upcoming relocation.
Free Estimate
Leave the moving to the professional local movers in Florida
Often people think that moving is a simple process with little to no stress or problems. However, relocations with not a single problem rarely happen. Hiring moving companies will leave you stressless and safe from any possible injuries and problems that can happen. The main reasons why you should leave your relocations to the trained workers are:
Experience plays a huge part – Knowing how to pack, label, lift, carry, and load properly can only be done by professionals.
Professional movers will use the latest technology and equipment when handling your items.
Your friends and family members are not trained movers – yes, having friends to help you means a lot, but you are risking unnecessary injuries!
Moving companies will provide you with insurance – This is the best way to be sure your items are protected if something happens.
Moving by yourself risks damages and injuries – If you lift something heavy, and do not do it properly, you are risking severe back injuries. So, leave the heavy lifting to professionals who know how to do it and how to handle your items without damages.
You will have more time to spend with your friends, not on your boxes.
Moving by yourself can cost you more than hiring local movers Florida.
Relocation usually happens after working hours – This is the best way to avoid slow traffic and other traffic problems. Surely, you do not want to drive hours and hours after work. Leave it to the professional drivers in moving companies.
You will easily find the best local movers in Florida who can help you relocate your office
When commercial relocation is in question, it is preferable to have as much help as you can get. Since your working hours do not allow you to dedicate a lot of time to the relocation, you should have professional help. As a matter of fact, if you come to us, we are going to find you the best local movers Florida has to offer. Even though you will not be crossing a great distance in order to reach your new office, it does not mean you should do everything by yourself. Just remember that your office equipment is quite valuable and that it should be properly protected. You can be sure that our partners are going to do their work thoroughly and that they are going to use packing supplies of premium quality while packing your items.
Trained and experienced movers can pack your items properly
According to the information we gathered from our users, one of the biggest issues people have is with packing and wrapping. Moving companies you can find on our website will pack your items with proper care and materials. Amateurs often use wrong packing materials and end up with broken or damaged furniture or other items.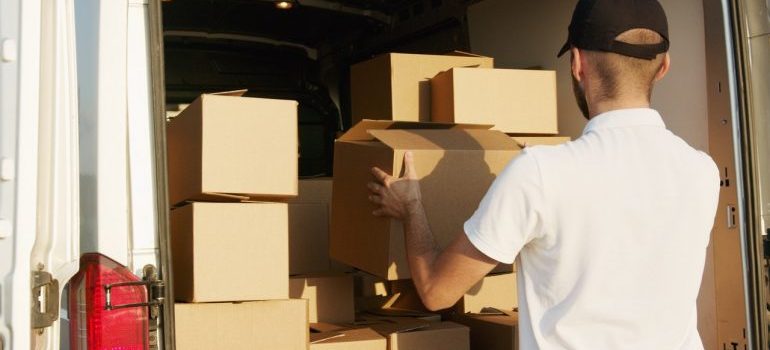 But, with the moving companies in our database be sure your items are properly packed and taken care of with the utmost attention. Leave your items in the hands of the professionals, and you will have peace of mind. Nothing soothes more than to know your property is cared for by people who know their job and what they are doing. The main traits of well-trained workers are:
Having plenty of previous experience – They know how to prepare and pack delicate items, furniture, and large items.
Trained workers are faster and more efficient. Time is very important to them and to you. If you wish to have a smooth move, then let us help you search for the best moving companies.
Why should you think about local moving in any part of Florida?
If you are already living in some of the cities or towns in Florida and you would not like to change that, you are more than welcome to stay in the same city or town. However, if you would like to live in a new home, we are going to help you find a reliable moving partner. You will know that your belongings will be delivered to your new home without any kind of damage. Your movers will pack your items with great care and they will load them in a moving truck. After that, they are going to transport them to your future home and they may even unpack your belongings.
Local moving is easier if you have us by your side
It is true. Best Movers Florida are the ones you should turn to when looking for the moving specialist that meets your criteria. Even the smallest relocations can take a lot of your time, but with us by your side – you will save a lot of it. Just by using our database. We offer:
Reliable information.
A network of fully insured and licensed moving companies to choose from.
So, wait no more, and let us start your search together! Contact us for everything you may need- our representatives are always at your disposal and willing to answer all of your questions. We got your back and we are waiting for you.