Residential movers Miami Gardens
Every move brings with it a lot of work and responsibilities. However, moving a house or apartment is much more demanding both physically and emotionally. To make the relocation process easier for yourself, look for residential movers Miami Gardens Fl and be sure that your relocation will be in the best hands. If you contact Best Movers Florida you can be sure that you will have the best relocation experience. Professional and experienced in their work, our workers will do their best to enjoy your move to a new home. So without much thought, give us a call and find out how to move effortlessly.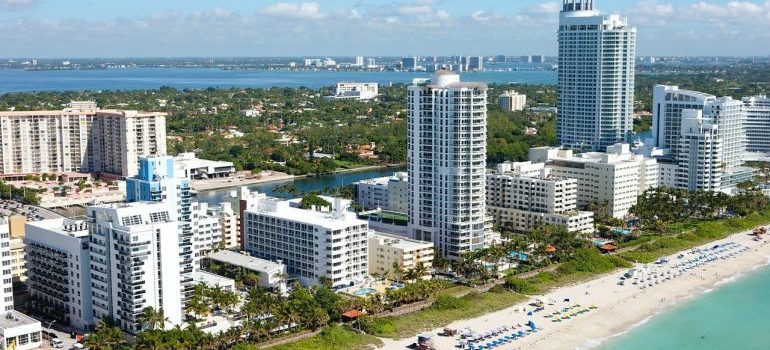 How are Residential Movers Miami Gardens Fl different from others?
If you are moving for the first time and are meeting with moving companies, you certainly have a lot of questions. We are here to answer all your questions clearly and transparently because we have no hidden costs. Our clients often have a limited relocation budget, but you don't have to worry about that because we strive to provide you with reliable and affordable relocations. Take the opportunity to get the best moving service in Miami Gardens for your money. The satisfaction of our clients comes first. That is why we will do everything in our power to make your moving experience unforgettable. Call us and request a free estimate of your move today! We will do our best to find the best conditions for you so that you can enjoy every moment of your move.
The safety of your belongings is important to us
We understand how important your items are to you and that you are sentimentally attached to them. Surely you want them to remain undamaged in the process of moving and it is not easy for you to entrust everyone to pack and move them. You can pack smaller items yourself, but when it comes to packing large furniture or bulky items, it is always better to seek the help of a professional. We understand your problems and offer you the packing service for your things. Residential movers Miami Gardens Fl will handle your items with the utmost care and pack them most safely. You can be sure that with us your things will be in safe hands.
Store your belongings in a safe place
If during the preparation for moving you realized that you have too many things that you would not carry to your new home, you need storage space. With Residential movers Miami Gardens Fl you don't have to worry about that. Our clients often face this problem and that is why we offer you one of the best storage services. We have storage units in various sizes. We will help you estimate together what size you need. What you can be sure of is that our warehouses are clean, tidy and completely safe for your belongings. You deserve to have your belongings stored in a secure place and in the best possible way!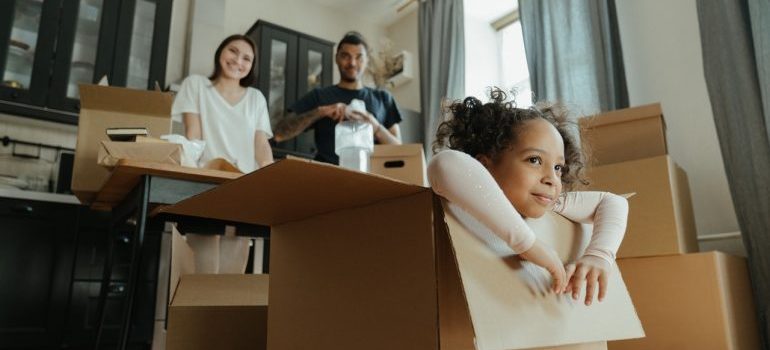 Let us be your emotional support
When it comes to relocation, it is sometimes difficult to make some decisions on your own. That's why you need the best residential movers. Only those who have many years of experience with moving homes know how sensitive this can be. If you are moving with children or the elderly, moving can be an additional burden. Because we know that it is important for you to have a positive moving experience, we strive to provide you with support and assistance at every step of the move. If you have any questions or concerns, our kind and informed staff will answer you as soon as possible. Read our story and see why we are the right choice for you! We will easily and simply provide you with reliable Residential movers Miami Gardens Fl.
With Best Movers Florida, choose the service that suits you
In Best Movers Florida, we understand that each client has different requirements and we treat each move as unique. To meet all your needs over the years, we have developed a large number of moving services that we can offer you. We are proud that you will find one of the best movers with us. You can contact us if you need services:
If you are not sure which service is right for you and whether we can help you, give us a call. Our staff will be happy to answer your questions and help you choose the service that suits your needs. Don't think too much but call us and allow yourself to move without stress.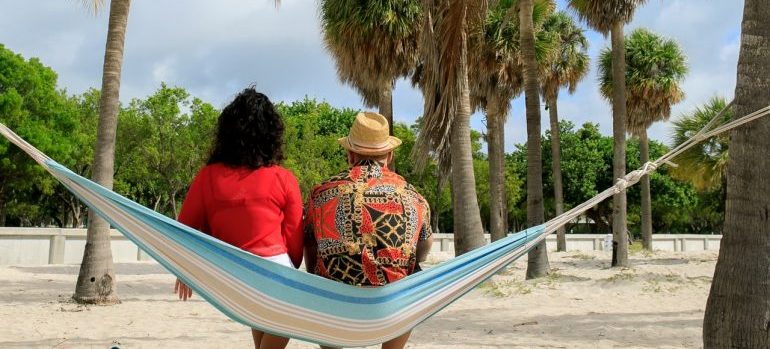 Enjoy moving to Miami Gardens because you know residential movers Miami Gardens Fl are here for you
Whether you need a change or are moving for work the decision to move to Miami Gardens Fl is a good one. It is also a great choice if you are planning to spend your retirement here. This city is a great place to live. With a good and warm climate throughout the year, it allows a large number of outdoor activities. Whatever the reason for your move to Miami Gardens, make sure you have the right Florida moving company by your side. With the help and support of experienced professionals, you will move to a new home in no time, and your move will be a wonderful experience that you will remember.
Invite us to become a satisfied user of residential movers Miami Gardens Fl
Don't think much about organizing your move to Miami Gardens. If you want a fast, reliable, and easy relocation, choose some of the many services we offer. Unburden yourself by letting us plan and work for you. Think practical and allow yourself to enjoy preparing for a new home. Make the most of your budget and contact us to find effective and verified residential movers Miami Gardens Fl. See for yourself the kindness, accessibility, and reliability of our employees. With Best Movers Florida your move doesn't have to be stressful and expensive. Don't wait, find out right away why our customers are always satisfied.