Commercial movers Poinciana
More often than not, people approaching their moving day get nervous. There is simply too much to do and sometimes there isn't enough time or experience. Especially when you are moving your business. This can complicate things as there are more people involved, and you need to hit all the deadlines. After all, your job can be affected. But, for every problem, Best Movers Florida can find you a solution! We will match you with the best commercial movers Poinciana FL can offer so that everything goes by easily. And this growing town can be a good place for your business as it is a developing area. We can point out some of the pros of having your business here, and help you prepare for your move.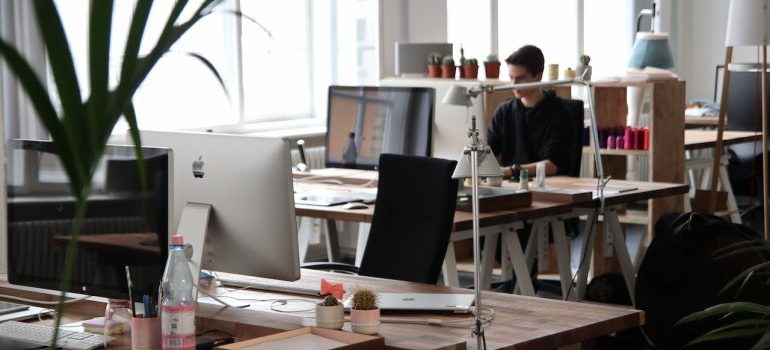 Relocating your office is easy with commercial movers Poinciana FL
Everyone knows how much time and energy goes into planning a relocation. Once you need to plan a move for your office, these things can become even harder. After all, you are not the only one involved here. Once you decide you need to relocate your business, you will need to do it in agreement with your employees and your clients as well. If you have employees working from the office, they will need to know about the moving plan so they can also prepare.
When it comes to clients, some companies can work without an office for a short period, but there are businesses that can not. So, be sure to let your clients know about the move and schedule the start of your business so they know when they can count on you. Exactly for this reason it is recommended to use commercial moving services from moving companies in Poinciana.
Poinciana can be a good place for your business
If you are looking for a different place where you can live and work, Poinciana will offer just that. This is a census-designated settlement with around 75,000 residents. It is located in two counties, one in Osceola and another one in Polk. For years it was a quiet little forgotten place, but in the last year, it has started to develop. There are many stores, restaurants, and people who are looking for new jobs. It is quite an affordable place, suitable for families and retirees as well. There are many things to do and green spaces to enjoy, as well as a lake. The traffic however is a con of this place, as there is only one way in and out of the town, but counties are working on expanding the roads.
How can professional movers help you with your office move?
Hiring professional movers in Florida means that you can have a team of trained movers with you every step of the way. This can minimize your stress levels a lot. Firstly, they will take on all of the moving parts, and you can focus your energy on other things you need to finish. Secondly, you can be sure that all of your items will be packed, protected, and transported safely, without damage. And lastly, you won't need to worry about your deadlines, and you can start your business again at the planned time. So, hiring a moving company means:
Saving your time
Avoiding damage to your things
Focusing on other tasks
Finishing your move in the planned time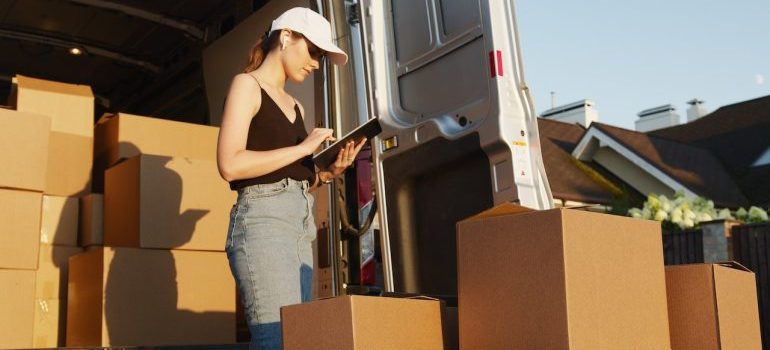 With many additional services, commercial movers Poinciana FL can be here for you all the way
Commercial movers in Poinciana can help you with a lot of things. Once you schedule your move with them, you can also get additional moving services. Packing your office, which is full of working materials and office equipment can be a hard job. This is exactly why commercial moving companies in Poinciana offer packing services to make it easier. You will have your movers come with the best quality packing materials. Once they finish protecting and packing every single item, you will be ready to move.
What happens if you don't have enough space for all of your equipment at once? Or if a part of your office is not ready and you cannot move in there? Luckily, Poinciana commercial movers can also offer storage services to you. This can be a helpful option during your move, or even after. You can choose between a short-term and a long-term lease. No matter which you choose, you can be sure that the units are constantly monitored and your items will be safe and preserved.
There are many benefits of hiring Best Movers Florida
Picking the right commercial movers in Poinciana town is very important during your move. Once you trust your movers, you can relax. And the search for the right movers shouldn't be rushed. You want to find someone who can meet all of your needs and have a good balance of quality and price. Choosing to hire Best Movers Florida and our services can reduce the time spent on this search. Not just that, but it also means that you won't be exposed to scam companies, as our registered companies are all reliable and vetted. You don't have to be alone while choosing a company to help you, we are here with you, every step of the way!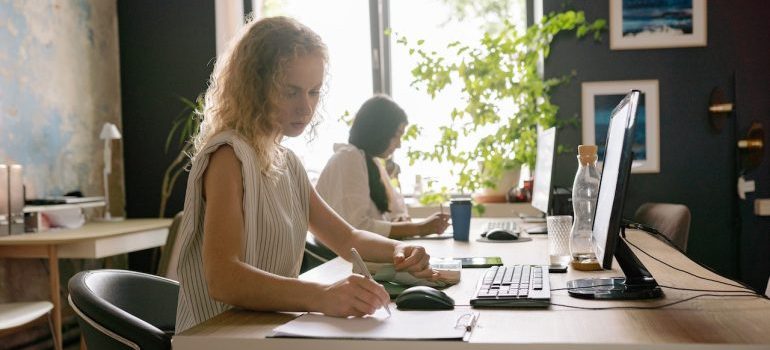 Why don't you get in touch with us and see for yourself?
All you need to do to be matched with the best commercial movers Poinciana FL is to give us a few pieces of information. You can fill in the information about your move on our website. After this, we will suggest you a few of the recommended companies. Again, all of them are reliable and make your move a stress-free experience. And if you have any questions, you can contact us easily, through our phones or our website. Our teams are here to answer all of your questions and doubts. After that, all you need to do is let your clients know about the move, and hopefully take a little vacation.
References:
https://www.niche.com/places-to-live/poinciana-polk-fl/reviews
https://www.bestplaces.net/city/florida/poinciana
http://www.polk-county.com/cities/poinciana