Long distance movers Pinellas Park
One of the most important things when it comes to your relocation is making a good and strategic plan. Besides that, you will need a good moving company to carry it out without any risks being involved. This becomes even more essential when you are moving long-distance. This type of relocation is more complicated and more difficult to carry out on your own. Best Movers Florida is offering you its services to make this entire process much easier, faster, and safer. Once you decide to move and before you choose a moving company, here is why long distance movers Pinellas Park are the best choice!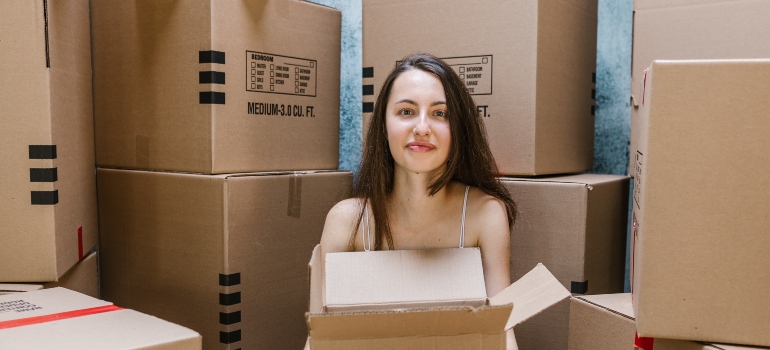 Services that will ease your relocation
Nowadays, thanks to professional moving companies, relocations are not so complicated anymore. And while every relocation is different, each one of them has a couple of key points every moving company should focus on. One of our best qualities is all the services we offer to our clients. Long distance movers Pinellas Park are no exception and will take care of every single detail in your relocation. Moving services in Florida focus on clients' satisfaction, punctuality, and quality, and that is exactly what your relocation deserves. our services are not only transportation and will cover a wide range of your needs! Here are some of the services you may need for your long-distance relocation.
Packing services
There could be a couple of reasons for avoiding packing. It is the most important part of the relocation, but also the hardest and most boring one. People usually avoid it at all costs and end up being late or pretty stressed out. Since this is something you should avoid, our movers offer packing services in Florida. Our professional and trained movers will take care of your items, and pack and move them in no time. This will save you huge amounts of time for other tasks around the household and you won't be stressed in the middle of the process. 
Storage services
Since you are going on a longer trip, you will need to take all the safety steps along the way. One of them is definitely renting out a storage unit. If at some point you realize that there is no enough space, or you simply need to put them away for some time- we have a perfect preposition! Get in touch with our employees who will gladly guide you through all the details about storage services in Pinellas Park. As soon as you set the date and make other arrangements, you will be able to take your items to one of our modern and safe storage units. Then, as soon as you need them back you can come and pick everything up!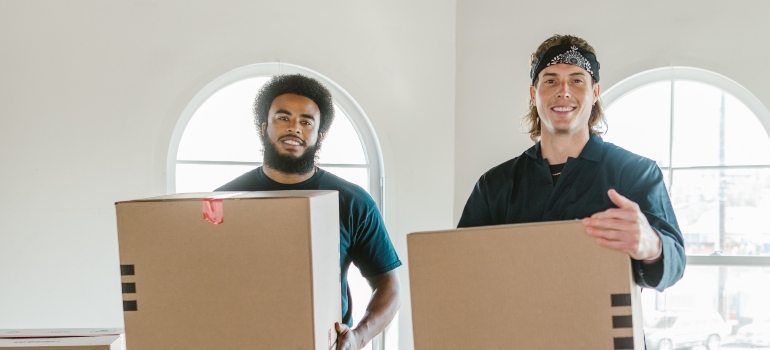 Free Estimate
When people think of a moving company, the first thing that comes to their mind is transportation. Our moving companies are doing way much more and a free estimate for your relocation is included as well! Just like your budget is important to you-we care for it as well. Free estimate in Pinellas Park is a service that focuses on making the closest final price for your entire relocation. As a result, long distance movers in Pinellas Park will not only transport your items but give you an insight into your budget in advance! 
Long distance movers Pinellas Park will arrive on time!
And this is exactly what you need! Moving long-distance requires your full attention from the beginning till the very end, and wasting time is not an option! That's why our movers won't waste a minute getting to you and starting the relocation process. They are trained for all kinds of unexpected events and know how to deal with some problems that may occur on the road. After setting the date, your movers will arrive on time and you should be ready for that. As soon as they arrive the packing and moving process will begin and you will be all set in no time! Another great thing about this is that you will have plenty of time to get to know Pinellas Park if you are arriving, or finish the rest of the tasks if you are leaving. 
Benefits of hiring long-distance movers Pinellas Park for your relocation
If you are creative and have good organization skills, then you probably think that moving a company is not necessary. Once you look into the details, there is still some space to reconsider this. Long-distance relocations can be very tricky, especially if this is your first one, or if you have a big household. On the other hand, Best Movers in Florida really stand up to the name! Knowing that your items are safe and on the way to your dream home should be your main goal as soon as you decide to move. Not only that but knowing that you will reduce stress for yourself and your entire family really is priceless. To achieve a perfect relocation it only takes finding a good moving company in Florida and looking forward to arriving at your new place.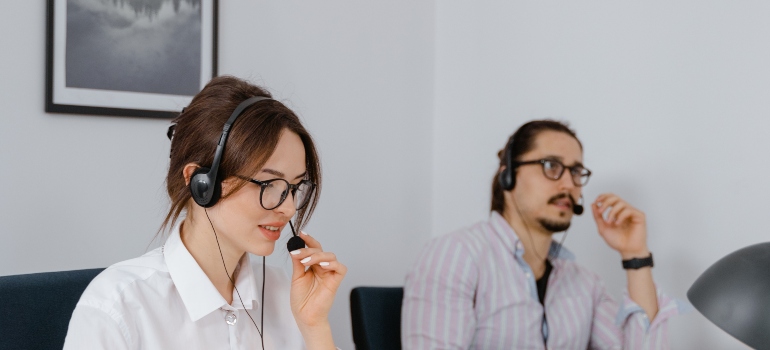 Choose what's best for you!
Now that all the options are in front of you, there is no need to put all the hard work on your back. After finding a perfect location to move to, you will be one phone call away from making it happen! Avoid being late or stuck on the road with your entire household in the car and choose what's best for you. Long distance movers Pinellas Park will be at your service and  Best Movers Florida will release you from all the hard work. So, once you are ready give us a call and spend the rest of the time saying goodbye to your friends, family members, and co-workers! Our movers will leave you plenty of time to make a goodbye party to remember!