Local Movers Daytona Beach
If you are looking for the best way to make your relocation a pleasant and carefree process, we have a way to help you. Hire Daytona Beach local movers that will provide you with a relocation service you deserve regardless of whether you are moving your home or a business. Best Movers In Florida have a collection of the finest and most respected movers available to you at no additional cost. Chose movers that perfectly fit your requirements and budget without worrying about their reliability or reputation.  Use our platform, get free moving quotes, and choose among the best Daytona beach moving companies today.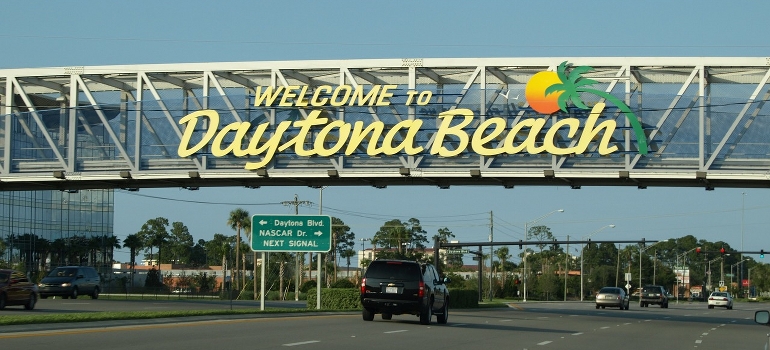 Hire professionals even if you are moving locally
A local relocation is when people most often decide to move on their own without hiring professionals. However, the length of your move is not the most important factor that is determining the difficulty of the process. There are many more things that you need to think about when deciding whether to move on your own or hire a moving company. If you are living in a high-story building, and you need to cross stairs with heavy items in your hands, for example. Or you have a narrow hallway where you need to maneuver your bulky items like a professional in order to move them without damaging them or the surrounding property.
Maybe you just have too many items that need to be packed, loaded into a truck, transported, unloaded, and unpacked.  It is not impossible to achieve. But you will have to invest a lot of time and effort in order to complete it properly. Of course, there are many more reasons why you should choose to hire professionals instead of a DIY move. And you need to be very determined and to have very strong reasons to choose otherwise.
We are checking every company before we include it in our offer
In the past, you had to spend hours and days researching movers before you actually decide on one. Today with Best Movers In Florida, we are doing all those checks for you. We have set criteria that our team of moving industry specialists use when deciding what company to include in our offer. We are checking their reputation, experience, history, online ratings and reviews, services, equipment, and business policy before we offer them to you. So when you come to our website you know that you are looking at the finest Daytona Beach local moving companies that care about their customers and are dedicated to providing you with a service you deserve.
Benefits of using Best Movers In Florida to find a local relocation company in Daytona Beach
There are many benefits to using our platform to find Daytona Beach local movers. First, you save time. You do not have to spend days searching for the best movers – they're all in front of you now. Moreover, you do not have to worry about fraudulent movers anymore. Here you can choose only the most reliable movers in Daytona Beach. All movers that we offer are experienced professionals with proper vehicles and equipment. You can choose among many different services to find movers that fit your requirements perfectly. And you can choose movers that fit your budget.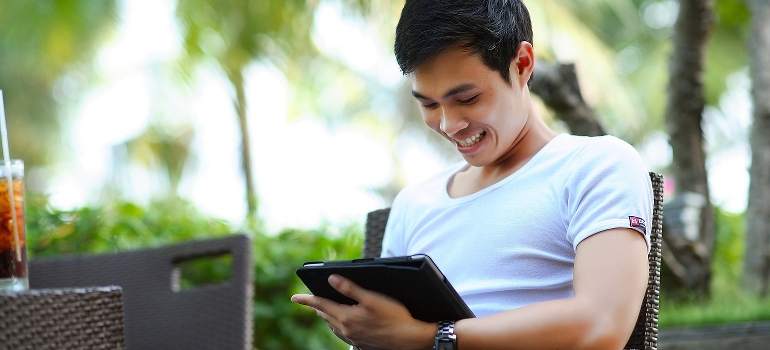 Use our website – it is quick and easy
The best thing about using our website to find movers in Daytona beach is that is very easy and fast. First, get our free moving quote to find out how much your relocation will approximately cost. Once you see the prices, give us your location, destination. And a few basic details concerning the size and weight of our relocation inventory. We will match your details with local moving companies in Daytona Beach that are in our database and present you with a list of companies that fit your needs. Of course, every company is different and you will need to browse through a list to really find movers that you like the best. So take a look at their available services, ratings, reviews, ask for their quotes, compare and hire movers that you want.
There are many services to chose from – know what you need before you hire Daytona Beach local movers through our platform
When it comes to moving services, companies in Daytona Beach that you can see on our platform offer a variety of them. Still, every company has different services to offer. Therefore you need to know exactly what you need before you start your search. We suggest that you take a stroll around your home, take a good look at every item that you intend to move, and think about all the help you will need. That is the best way to find movers that offer the moving services that you need. Nevertheless, here are the basic services that you can find here on our platform: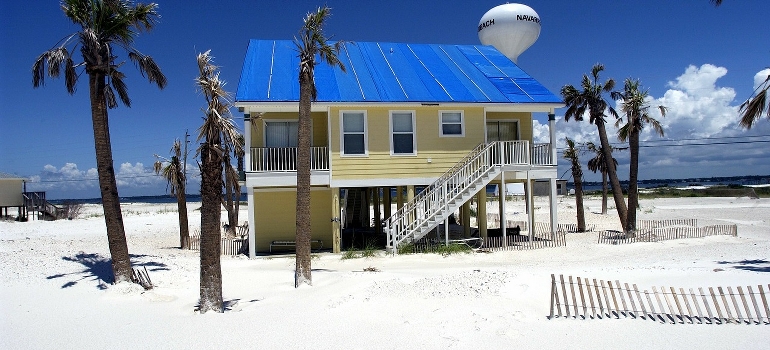 All Daytona Beach local moving companies on our website are legally licensed and registered
Another way to ensure you avoid frauds and get the service you deserve is to work only with registered, licensed, and fully insured local moving companies in Daytona Beach. So when you are using our website to find your moving service providers you can be sure that you are dealing with legal companies. Companies that are operating according to US laws and regulations. Moreover, you can use the fact they are legally registered to inspect them more thoroughly. Just take their USDOT number and paste it to the Federal Motor Carrier Safety Administration website and you will see their entire record.
Use our website to find movers that you need
To ensure a safe and carefree move you will need help from the best Daytona Beach local movers. And the best and quickest way to find them is to go through our platform. Best Movers In Florida offer only companies that are verified by our team of experts. Use this to your advantage today. Contact us, get a free moving quote, and find movers you deserve within minutes.