Sometimes, even the smallest undertaking can turn into the greatest challenge. Local relocations are an exceptional example of this. At a glance, they seem simple. Pack everything, load it up, transport it to a new place. And, in theory, that's how moving should work. However, things are rarely that simple. Simply because the problems just love to pop out at the least convenient times. Thus, even something as mundane as moving across the street can turn into a logistical nightmare. Fortunately, there's an easy way to avoid complications when moving. All you need is a bit of help from local movers Aventura to turn your relocation into an amazing experience. And to find the best team for you, all you have to do is contact Best Movers in Florida.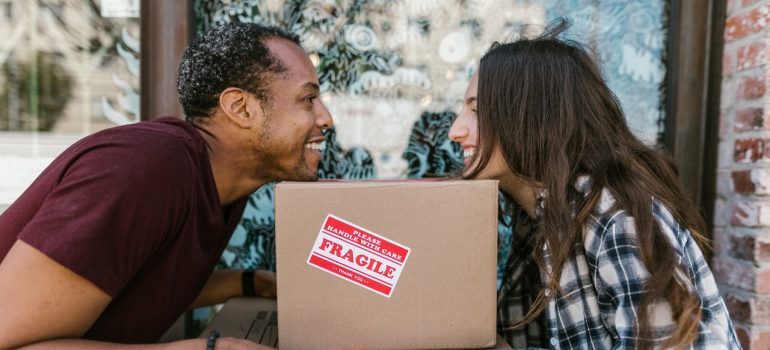 Find some of the best local movers Aventura offers – the easy way
Finding ideal movers could be a science, all by itself. There are many things to factor in and options to consider before finding a moving company that will fit your needs. However, this whole process can take dozens of hours. That's the time you could use in so many better ways. You could enjoy some quality family time, surrounded by your loved ones. You could hang out with friends, and make a few more awesome memories. Or, you could simply relax, and gather the energy for the big day. And, now, you can do all that. With our help, you can find some of the best local movers in Aventura – and do it all in a matter of minutes. Best Movers in Florida will help you seize your time back, without jeopardizing your move in any way.
What makes our method of finding local movers in Aventura superior to others?
Your safety is our primary concern. Local movers from Aventura we partner with are all reputable. We put them through an intense vetting process to ensure they have:
Valid licenses – we only work with companies that operate within the confines of the law;
Insurance – our partners must accept responsibility for your belonging;
Trained and experienced movers – you'll have a team that can ensure efficient workflow, and avoid potential obstacles;
Knowledgeable and accessible customer support – to provide every bit of info that will make your move easier;
Top-notch moving services – companies we work with have versatile, adaptable, and affordable services. You can expect a tailor-made moving solution that will fit your exact needs;
Tools and Equipment – all well-maintained and up to current industry standards.
Reliable drivers and suitable vehicles – to ensure safe transport of your belongings.
A result of this extensive process is a database consisting only of reliable movers. Therefore, you're not running any risk of encountering moving scams or fraudulent moving companies. With our partnering local movers Aventura, you can always count on safety and security, from start to finish.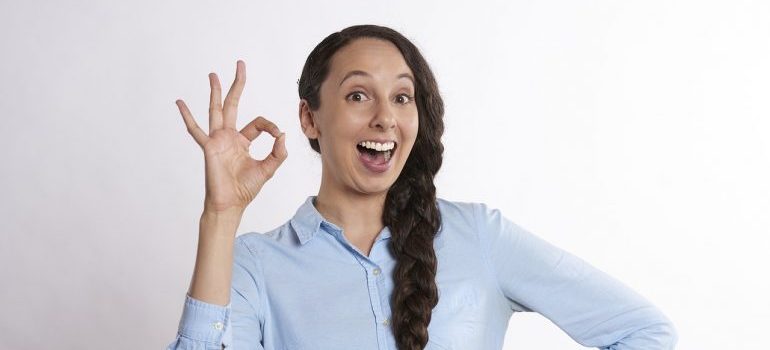 Efficiency is one of the main traits of our matchmaking system
With us, finding movers is a straightforward and easy process. There are only three steps you need to take to ensure an amazing move:
Contact Best Movers in Florida either directly or through the form on our website.
Answer a few questions about your relocation;
Receive a comprehensive list of local moving companies from Aventura that meet your criteria.
Yes – it's that simple. But, the best thing about it is: the whole process takes about the time you'd need to read this article. Imagine that – only a few minutes to turn your move from risky and nervewracking to safe and enjoyable. Now, that is an ideal way to start the move, if there ever was one!
Convenience and knowledge – right under your fingertips
Our matchmaking process is fast and efficient. That much is undeniable. But, what's more, important is – by the end of it, you won't only have a simple list of movers. No – you'll have every bit of info you need, and the ability to double-check it, if you wish to do so. Furthermore, you'll also have the option to gain some insight into the inner workings of chosen companies. The review section on our website boasts a high number of user reviews you can learn a lot from.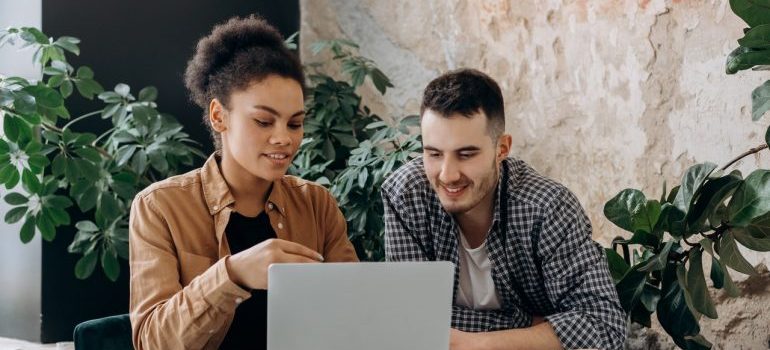 We'll help you find the best team for your relocation
We already mentioned that movers we collaborate with must have versatile and adaptive moving services. However, that's not all. Relocations differ in scope and type and each one is unique in its own right. That's why you want Aventura local movers that specialize in your particular type of relocation. And, through us, you'll find exactly what you need. Our partners boast a variety of moving services, each focusing on a specific type or, even, aspect of moving:
Start your move in the best way possible
Despite challenges, local moving can be a fantastic experience. Some of the best movers Aventura has are here to make that possible. Regardless of which of our partners you choose, you can count on relocation free of worries and problems. So, don't waste another minute. Contact Best Movers in Florida to start your relocation in the best way possible: certain that it will be a success.