If you're looking for reliable movers capable of relocating you in the Lakeland area, you needn't look further! Our team of experts at Best Movers In Florida consists of devoted professionals. And we see it as our main objective to turn your relocation dreams into reality. If you can imagine it, we can turn it into reality for you! Even a local move a few blocks away requires the careful touch of expert movers. Working with local movers Lakeland FL means you will encounter no stress and no damages. Only a top-quality moving experience that caters to your every relocation need. So, don't hesitate to contact us and ensure a smooth move for yourself and your items.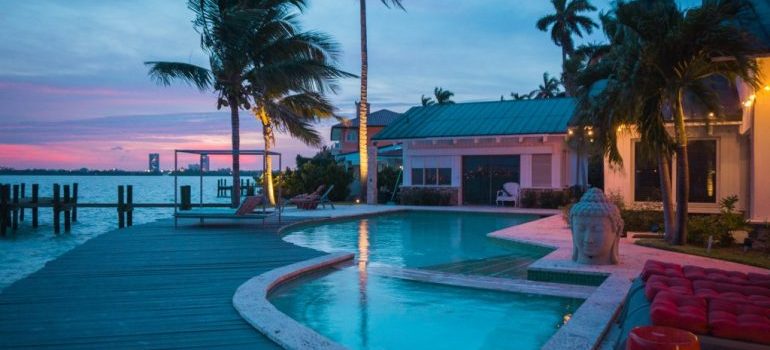 An enjoyable, stress-free move is indeed possible!
Every successful move needs a team of polite people who will treat you and your items with maximum respect. Also, they need to understand just how stressful moving can be, so that they can provide you with the best possible service. This is exactly why you need our local movers Lakeland FL as they are fully capable of meeting all of your deadlines and demands. If any unpredictable scenario occurs, you needn't worry, because they will be quick to react and resolve any issue in the blink of an eye. If you realized that you need to move sooner than expected, or that you'll actually need help with the packing, you can count on us. Whatever the case is, our supreme movers and packers are always ready to help you out. And thanks to many years in the field, you can rest assured that they'll know exactly what to do.
Local movers Lakeland FL can always adapt to your personal schedule
You no longer need to worry about your job and obligations getting in the way of your move. If you're a busy person with a full schedule, we'd be happy to organize everything based on your needs and timeline. Our residential movers FL will get to your home precisely on time, load our trucks quickly and safely, and head to your new home. Thanks to our thorough planning and good organizational skills, you no longer have to worry about wasting time. Once we arrive at the home, we'll carefully unload everything, and even carry the furniture exactly where you want it. Best Movers In Florida are patient, experienced, and most importantly, full of understanding. We know that a properly arranged home makes a world of difference. And because of that, we'd be happy to help you put everything together just the way you like it.
The total safety of your items will always be our number one priority
When it comes to packing, you have full freedom of decision. If you want to do the packing yourself, we'll provide you with the best materials on the market. However, if you don't want to deal with the process yourself, we also offer professional packing services. When you leave the packing to us, we'll process every item separately, carefully wrapping them and placing them in boxes. All of our boxes are durable, which means there's no chance of them tearing open under the weight. When dealing with our client's items, no matter how big, small, or bulky they are, we treat them with the utmost respect they deserve. You don't have to worry about your furniture either, as it will be wrapped in the finest protective materials. If the need arises, we'll dismantle it and then put it back together without you noticing a thing!
Affordable prices? Absolutely!
You might be unsure if you should even hire movers at all because you're only conducting a local move and not going far away. Trust us, the process of moving can be complicated and time-consuming even if you're moving down the street. That is unless you hire professional movers. And if you're concerned about the prices, worry not! We offer fantastic moving services at, reasonable, affordable, and transparent prices. Aside from that, we offer everything that makes a move more convenient. From packing services to secure storage units! Our local movers Lakeland FL are highly experienced and ready to tackle every challenge thrown their way like the absolute pros that they are!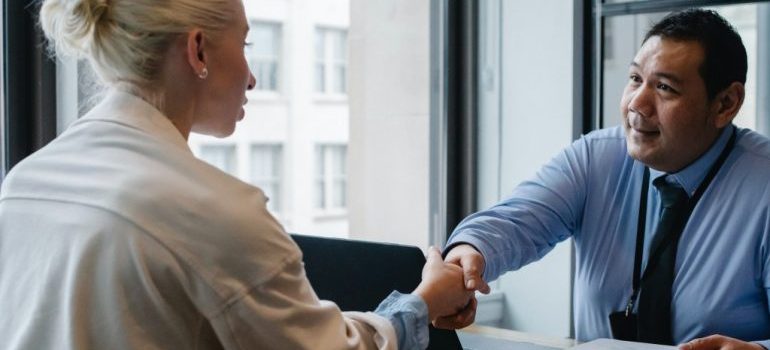 Local movers Lakeland FL only use high-quality gear and equipment
It goes without saying that we want to provide the best possible level of care for your items. Because of that, we make sure that the boxes we provide are made out of high-quality materials. The materials we use for packing and wrapping are top tier as well! With them, you can rest assured that all of your fragile items will be perfectly safe and will arrive anywhere in the beautiful city of Lakeland without a single scratch. Any item that requires special treatment will be handled to the highest standards because no task is impossible for us. Just make sure to let us know about such items in advance so that we can be as efficient as can be! With us by your side, you can simply let your worries go because your precious possessions are in capable expert hands.
Get in touch with us and let's organize the perfect local move for you
If you need a team of dedicated professionals to cater to your moving needs, we'd be delighted to assist you. We are always available and more than ready to meet all of your requests and expectations. With all of the expert services and materials, we can provide you with, there's no reason to wait. So don't hesitate to make your life simpler, and give us a call! Our local movers Lakeland FL will be there in a flash to make sure your move goes smoothly. And we give you our word that we'll turn an otherwise boring and stressful relocation into an unforgettable and fun experience!