Residential movers Kissimmee
Household relocations might seem overwhelming, however, our team thinks differently! With the help of some of the best residential movers Kissimmee FL offers,  any residential move goes hassle-free. Be sure you can count on our team at Best Movers Florida! We are ready to come to your aid and make sure you have a joyful moving journey. You won't have to handle every single moving task since you will have a capable team of movers at your disposal. So feel free to contact us and learn more about our extensive offer!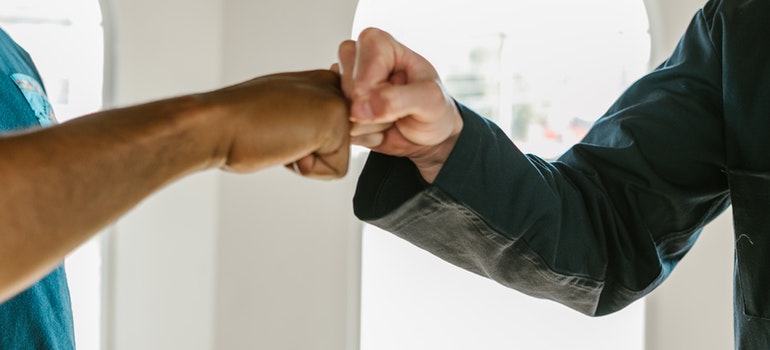 Our team operates as one of the most credible and trustworthy residential movers Kissimmee Fl has on offer!
We care about your needs and want to ensure you have a stress-free moving experience. Many worries come up when moving a household, which is what our movers understand very well. They are trained and experienced enough to know how to professionally execute your move. From organization to packing and storage – they got you covered! Transportation will go without complications as well. For these reasons, you can be sure your household will find a new place sooner than you think! Our Kissimmee FL crew is capable to adapt to unexpected circumstances that may cause inevitable delays.
Our trustworthy movers specialize in various moving services in addition to residential moving 
Every moving journey requires additional services sooner or later. That's why we worked hard to expand our offer and improve the quality of residential moving and other services. We strived for a diverse offer which resulted in significant growth of Best Movers Florida! Now we can move your household to not only a new suburb but also to another state or across the ocean! Plus, you can count on modern storage units, quality moving kits, and many other additional moving services from our rich offer:
Your local move will go smoothly with our specialized residential movers at your side
When you hire our capable residential movers, you will notice how quick they are to organize and professionally execute your move. We believe that moving doesn't have to necessarily be so tedious and exhausting. If you have the best moving team at your disposal, nothing is impossible! Furthermore, you will feel much more motivated when you know that a team of experts got your back! They will work with you and help you create a moving plan. After that, everything will go smoothly. With the help of our residential movers, you will properly pack room by room and peacefully move to your destination.
We can move your household long-distance and internationally as well!
Although long-distance, especially international relocations take more time and effort, it's possible to organize them without additional stress. Moving is sometimes a quite long process, which is why we take a step-by-step approach. After we complete a moving estimation, you will get an idea of how much your move would cost. Our team will also walk you through the process of the long-distance and international move so you know what to expect. Feel free to contact us and ask whatever you would like to know. Our representatives are always ready to provide you with answers and offer advice for your move.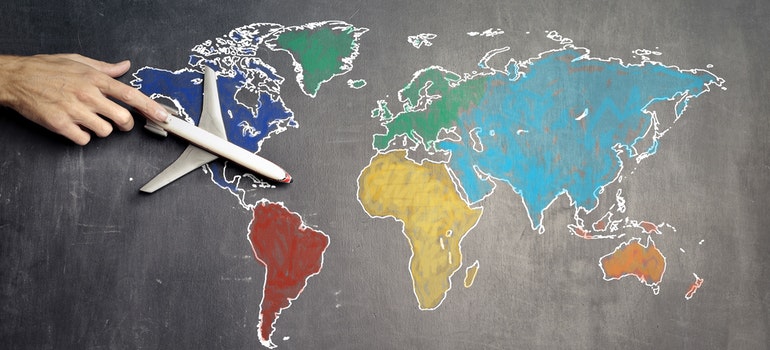 Business owners can rely on our moving crew
Besides households, we also relocate offices and businesses. Rest assured our crew will take care of archives, office inventory, equipment, and so on. Business relocations can be logistically challenging, which is why you should choose Best Movers Florida! Packing, storage, and transportation will be the least of your worries! Every new chapter in business starts with proper relocation and we are perfectly aware of it. Be sure our crew will treat your office valuables and other belongings with care.
Packing services are your best time-saving solution
Let's be honest – packing isn't as simple as it seems. Especially if you never had any experience with packing for the move. Nevertheless, packing is often time-consuming and demanding. Fortunately, you can always contact our professional packers! They will complete the entire packing process in hours and save you plenty of time for other duties. Artwork, sensitive items, and equipment will be secured and properly packed as well.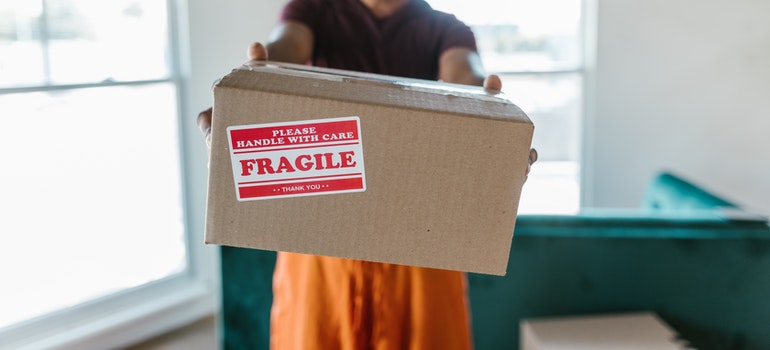 All your belongings are safe in our storage units regardless of whether you are moving locally or long-distance
An endless search for an ideal storage unit where your belongings won't be held hostage is a thing of the past. We at Best Movers Florida worked diligently to develop premium storage solutions for our customers. Depending on the duration of your move, you can choose short-term or long-term storage rental. Furthermore, our storage units are climate-controlled, well-ventilated, clean, and spacious. In addition, the security system protects stored items from unwanted guests. Whether you are moving, renovating a home, or planning to travel the world – no problem! Your valuable possessions will safely wait in our units and stay in a good condition.
You are just a phone call away from one of the best residential movers in Kissimmee FL!
We take moving seriously and want only the best relocation experience for our customers. Years of combined experience helped us adapt to current trends in the moving industry. Furthermore, we understand the preferences of a modern customer and take all feedbacks we get into account. We want you to know you can fully rely on our team and expertise. Once you hire us, you won't have to worry about your residential move. Moreover, it won't seem so overwhelming since our friendly and professional moving crew will execute all tasks within the estimated timeframe. All you have to do is get in touch with us and schedule a free estimate! Our hard-working team at Best Movers Florida is waiting for your call!