If you are looking for local movers in Tallahassee, FL, you are at the right place. In the past, finding a perfect moving company for your move was tiring and time-consuming work. Today, with Best Movers in Florida at your disposal, the whole process shouldn't take more than a couple of minutes of your time. We have selected some of the best Tallahassee moving companies in one place. So all you have to do is give us a few details regarding your move, and we will provide you with a list of matching relocation companies that all went through a thorough scan by our expert team. If you are tired of fraudulent and reckless movers that only think about taking your money contact us, get your free quote, and enjoy a smooth and carefree move you deserve.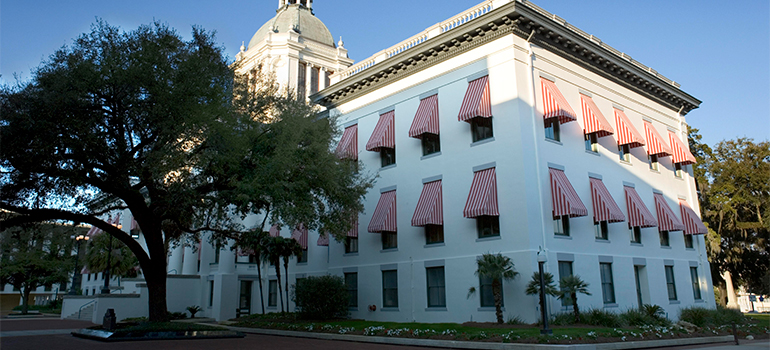 Avoid potential risks during your move by hiring professional local movers from Tallahassee, FL
Unless you are moving with one suitcase of items, you should hire a professional moving company. A lot of people think that local relocation is easy. And that you can save money if you organize it in a DIY fashion. The truth is, every relocation is complicated and carries many risks – risks for your items, property, and your own wellbeing. Still, not every moving company that you can find online is good for you. In order to ensure a safe and stress-free move, you must make sure that you are hiring the best movers in Tallahassee. And the only place that offers reputable, experienced, and trustworthy local moving service providers is here, on Best Movers in Florida.
Stop wasting your time – use Best Movers in Florida to your advantage, avoid fraudulent movers, and find trusty Tallahassee moving companies fast
If you are still not sure whether our platform is the thing you are looking for, let us explain the benefits of using it. Our platform practically solves all issues that come with traditional ways of searching for movers. Let's begin with the most obvious advantage and that is shortening the time required to get to a perfect local moving company in Tallahassee, FL. Yes, Tallahassee has many moving companies. But if you want to find the one that is perfect for you, you need to inspect them all in order to avoid those that are not providing reliable services. Well, not anymore.
Today, some of the best local moving companies from Tallahassee, FL are delivered to you within seconds. Therefore you do not have to spend hours and days researching because you know that all Tallahassee local moving service providers that are in front of you are reputable, trustworthy, experienced, and properly equipped. So you are avoiding fraudulent and unverified companies and finding reliable movers fast. And not only that, using our website will allow you to get the most affordable offers as well. There is really no reason why you shouldn't be using our search engine right now.
Behind the curtain is an experienced team of relocation industry experts that ensures you get the service you deserve
Behind all those advantages is our team of moving industry experts that work around the clock to provide you with a list of the most dependable local moving companies in Tallahassee, FL. We make sure that a moving company has a clean sheet, high ratings, positive reviews, experience, dedicated employees, and proper equipment so it can provide you with the relocation service you deserve. Only companies that fit our strict criteria are included in our offer. That is how we protect you and the integrity of your move.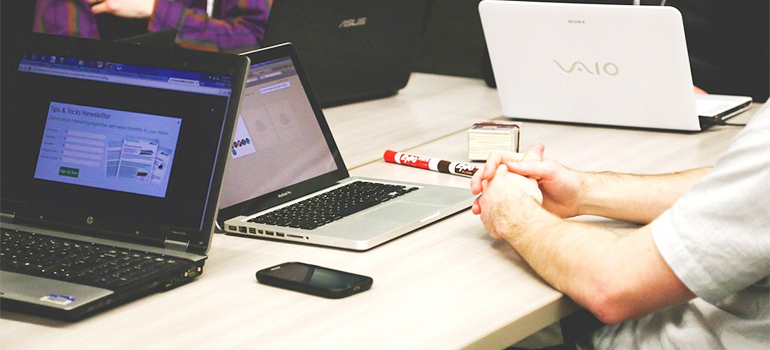 How to use our website to get to the most trusted local moving companies in Tallahassee, FL
Let us explain how it all works. You get our free moving quote and provide us with a few basic information regarding your needs. Tell us your location and desired destination and how many items you have. We will take a few seconds to match your data with companies in our database and we will provide you with a list of Tallahassee local moving experts that fit your criteria. You can then take a brief look at their profiles, ratings, reviews, and services and pick those that you like. In order to get the most affordable offers as we explained earlier all you have to do is ask for their moving quotes, compare, and pick those that fit your financial plan.
Here you can find a number of different moving services
Local moving companies in Tallahassee, FL offer a number of relocation services. Still, the moving services they offer, even though they are all local movers, can be very different. For example, hire residential movers if you are moving your household or commercial movers if you are relocating your business. Moreover, pay attention to their additional services like packing or storage. They can also differ in conditions and things they include. Here are the most common services that our visitors search for:
These are the most basic services that you can find on our website. Still, many companies offer other options as well. Therefore make sure that you understand your needs before you decide what moving company to hire.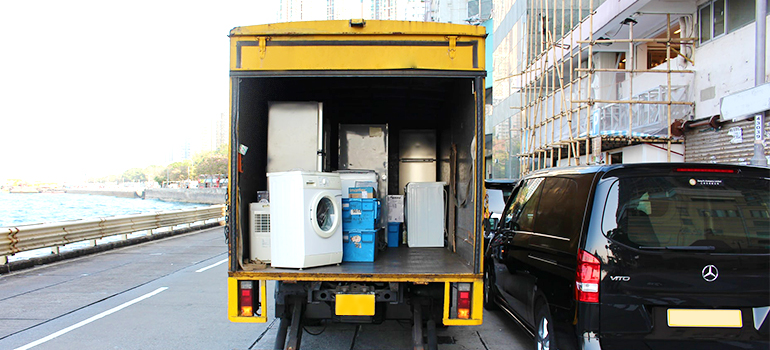 We work only with established and legally registered local moving companies in Tallahassee, FL
Our company has a rule that we only collaborate with legally registered and licensed movers. That way we are helping you to avoid fraudulent movers. And ensuring that you get full coverage in case any problems occur.  To check whether the Tallahassee local moving company that you chose is what it says it is, check their profile at the Federal Motor Carrier Safety Administration website.
Do not risk your move – contact us today
Remember, before every move visit Best Movers in Florida. Here, you will find some of the best local movers in Tallahassee, FL, vetted by the moving industry's top experts. Why would you risk your relocation by hiring some random movers that you ran into online? Contact us, get your free quotes, and chose among the most reputable movers in the city.