Long distance movers Naples
Finding reliable movers, especially when it comes to long distance relocations can be a complicated task. Particularly if you do now have enough experience with moving. There are, unfortunately, many fraudulent and incompetent movers on Naples, FL market that can make your relocation a mess. That is why you need to make sure that you hire the most dependable long distance movers Naples FL can offer. At Best Movers in Florida, we understand that this can be the most difficult part of the moving process. That is why we decided to gather all the best relocation service providers from Naples and allow you to choose from our database. Moreover, if you contact us, we will provide you with a free moving quote as well.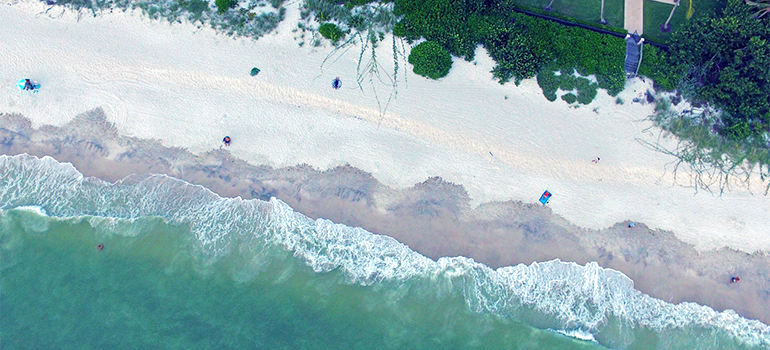 Naples, Florida is one of the most desirable places in the state
Naples is located in Collier County, Florida with a population of 21,812. It is a small town located on the coast, with many beautiful beaches, parks and open spaces. Naples is actually considered the best place to raise a facility in Collier County, which is why so many young families looking to move here. It is a safe place with great nightlife, above-average schools and offers a lot of well-paid job opportunities. However, Naples is not among the most affordable places in Florida. Especially when it comes to real estate. The median home value in Naples is $988,500 with an average rent of $1,357.
This is somewhat compensated by a high median household income of $107,013. Still, it is clear that this place is not for average, working-class people. Nevertheless, this town remains one of the most desirable places in the state. That is why we have prepared a selection of the finest long distance moving companies Naples FL can offer. They are ready to assist you during your move and turn it into a smooth and stress-free process, regardless of the distance or required services.
How we can help you with finding credible movers
The biggest problem when moving is finding reliable movers. If you manage to do this, everything else will be a breeze. Still, in order to find the most capable long distance movers in Naples, you need to invest a lot of time and energy – things that are hard to afford when preparing for a move. That is why we decided to help. We have assembled a team of experienced moving industry experts whose goal is to check all moving service providers in Naples and come up with a list of companies that fit our strict criteria:
Reputation
Reliability
Experience
Equipment
A wide array of moving services
Choose services to ensure a smooth moving process
When it comes to hiring movers and their additional services, at Best Movers in Florida, you can find many different options. You can find movers when relocating your home as well as commercial moving professionals. You can also find movers that can help you with packing. Or even a storage company. Here are some of the most commonly used moving services that Naples movers provide: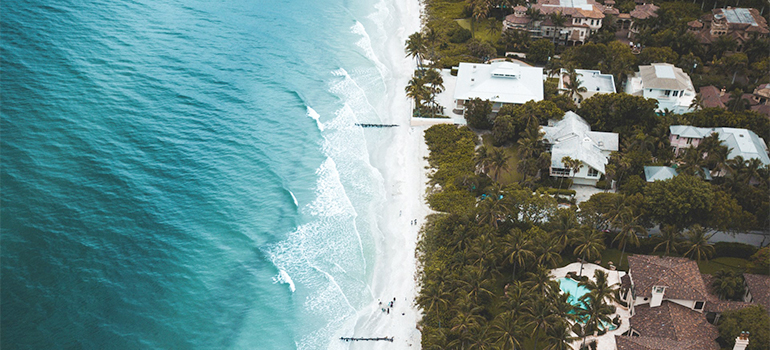 Relocating a household or a business?
When you are hiring a moving company the most important thing is to choose residential or commercial movers depending on whether you are moving your home or a business. Residential movers are specialized in handling domestic furniture, dishes, clothes, etc. and they usually provide services like piano moving, pool table moving, furniture disassembling and reassembling, and similar. Commercial movers, on the other hand, offer a higher level of professionalism and efficiency and they focus on handling items like IT equipment, paperwork, machines, and other items that can be found in Florida businesses.
Moving regardless of the distance
Here at our website, you can find moving professionals regardless of the distance you need to cross. So you can find local movers, long distance movers, interstate movers, and even international movers. Of course, everything except local moving can be considered long distance relocation. However, in moving industry terminology, long distance move refers to a 40-mile+ relocation that is conducted within state borders. The good thing is that you can use our website to find long distance movers Naples FL regardless of the terminology.
Find additional services to make your move easier
When it comes to additional services, often, they are a crucial part of the process. Of course, there are many available options. However, the most popular services definitely are professional packing and storage. Luckily, you can use our website to find all kinds of additional services to furthermore simplify your relocation process. You just have to tell us about your needs.
Tell us about your move and we will offer you the best solution
Once you are clear with what services you need, tell us about it. We will use that information to provide you with a  free moving estimate and a list of the most suitable long distance movers Naples FL has for you. Then it is up to you to compare their services and prices and pick a company that you like the most.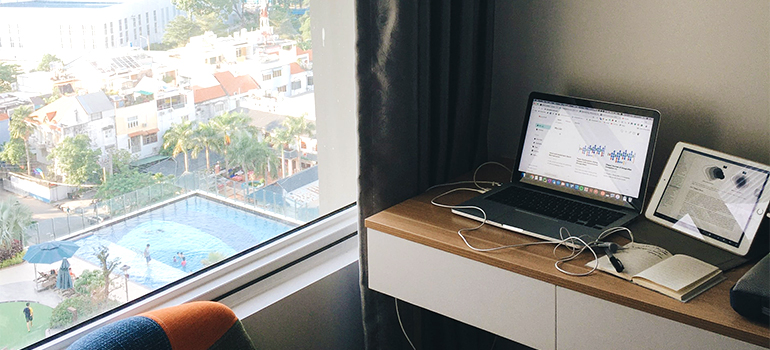 We offer only legally registered moving companies in Naples, FL
If you are worried about the reliability of your movers, you should know that we work only with legally registered long distance moving companies in Naples FL. This is the only way to ensure you will get the service you pay for and that you can exercise your rights if such need occurs. To confirm this, you can use the Federal Motor Carrier Safety Administration website to check every moving company we offer you.
Contact us whenever you are preparing to move
If you are moving to Naples, FL, surely you are expecting to get the best relocation service available. And the only way to ensure this is to visit Best Movers in Florida. In our database, we have all the best long distance movers Naples FL can offer. All you need to do is contact us. And we will offer you a free quote and a list of the most reputable professionals from Naples FL.