We will provide you with all the information you need about hiring moving companies in Florida and making a perfect Florida moving plan. Moving can be quite hard and stressful, but with Best Movers Florida by your side, we are confident that you will finish your relocation project in no time and with minimum effort!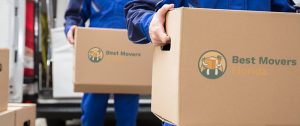 What to expect from Best Movers Florida?
We have worked hard to create a special database which can be used by our readers to connect with moving companies all over the State of Florida, to get real-time information and advice how to pull of any relocation project. It doesn't matter how hard your moving looks to you – everything is much simpler with Best Movers Florida by your side. What do we offer?
Moving guides designed to help you achieve your every moving goal.
A network of movers who are completely licensed and insured.
Reliable information that comes in handy when moving.
Moving tips, tricks, and advice that should be used to make your relocation quick and efficient.
Therefore, wait no more, and let us help you find the mover that meets all your moving needs and requests! Let's start your search together!