.Choosing the right city is a vital decision when pursuing a career in the dynamic field of logistics and supply chain management. With Florida emerging as an epicenter for logistics and trade, it offers a plethora of opportunities for professionals in this industry who are moving to the Sunshine State. In this article, Best Movers in Florida unveils the best cities in Florida for logistics and supply chain careers. From port cities to strategic transportation networks, these cities boast numerous benefits, including a robust job market, a diverse range of industries, and access to global markets. Discover how Florida's logistics and supply chain industry can pave the way to a prosperous career.
Miami: The logistics hub of Southeast Florida
When it comes to pursuing a thriving career in logistics and supply chain management, choosing the right city can make all the difference. In the state of Florida, Miami stands out as the unrivaled logistics hub of the Southeast. With its strategic location and vibrant trade connections, Miami offers a plethora of opportunities for professionals who choose to relocate with Miami movers to pursue their careers.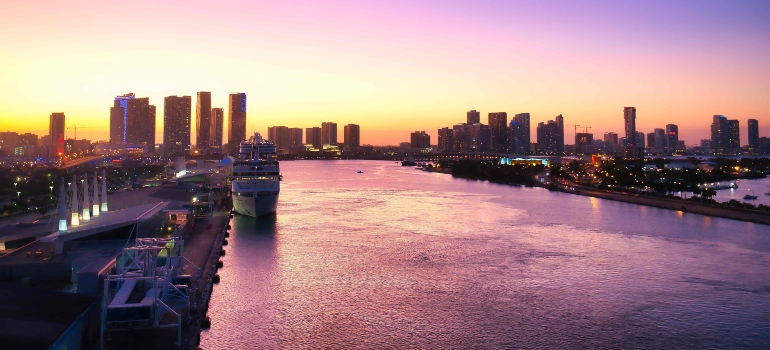 Miami's logistics and supply chain industry thrives on its impressive infrastructure and global trade networks. The city is home to major ports. This strategic advantage opens up immense possibilities for professionals seeking exciting roles in freight forwarding, customs brokerage, and warehousing. Additionally, the city's logistics sector provides a wide range of job opportunities, attracting talent from various backgrounds. From managing complex supply chains to coordinating efficient transportation.
Miami's bustling logistics scene also boasts an array of networking events, industry conferences, and professional development resources. These opportunities allow professionals to expand their networks, exchange knowledge, and stay abreast of the latest trends and technologies in the field.
Gateway to the East Coast – Jacksonville
Nestled in the northeastern part of Florida, Jacksonville stands tall as a key gateway to the East Coast, making it an enticing destination for logistics and supply chain professionals. Jacksonville's strategic positioning offers convenient access to major markets along the East Coast and beyond. Boasting a well-connected network of highways, rail connections, and an international airport, the city ensures efficient movement of goods throughout the region.
The Port of Jacksonville holds immense significance in global trade. As one of the busiest ports in the United States, it serves as a vital link between North America, South America, and Europe. With deep-water channels accommodating large vessels, Jacksonville Port enables seamless trade connections.
Jacksonville nurtures a thriving logistics industry, prominently featuring maritime operations and distribution centers. Additionally, the city provides access to esteemed educational institutions and specialized training programs for individuals after moving with movers Jacksonville for excellent educational opportunities in logistics. From vocational courses to comprehensive degree programs, individuals can acquire the necessary skills and knowledge to excel in this field.
Tampa has a growing logistics industry
Tampa boasts a robust logistics and supply chain sector. Thus, making it an attractive destination for professionals looking to relocate with movers in Tampa for career opportunities. Its strategic location provides proximity to major highways and airports, facilitating efficient transportation and connectivity. With the exponential growth of e-commerce, Tampa has seized the opportunity to expand its last-mile delivery capabilities, catering to the evolving needs of businesses and consumers.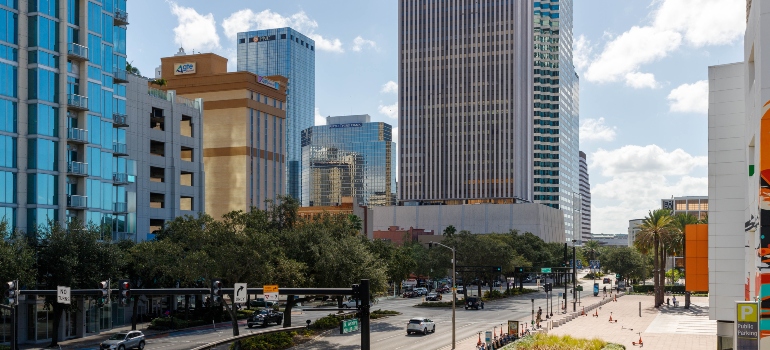 The city's logistics associations and industry events further enhance the professional landscape, therefore, offering networking opportunities and access to the latest trends and advancements. Professionals in Tampa's logistics and supply chain sector benefit from a dynamic and supportive ecosystem that promotes collaboration, innovation, and career growth. Whether it's managing complex supply chains, optimizing warehouse operations, or leveraging technology-driven solutions, Tampa provides a fruitful ground for individuals seeking rewarding careers in the logistics and supply chain domain.
Orlando is Florida's center of distribution and tourism
When it comes to the best cities in Florida for logistics and supply chain careers, Orlando stands out as a top choice. Not only renowned for its thriving tourism industry, but Orlando also offers a robust logistics and supply chain scene. The city boasts a wide range of opportunities, including distribution centers, fulfillment operations, and unique prospects in tourism-related logistics. That is why a lot of individuals choose to hire Orlando movers and relocate to the city to grow their careers.
With its strategic location and well-developed infrastructure, Orlando serves as a vital center for efficient transportation and distribution networks. Professionals in this field benefit from collaborative networks and industry partnerships, fostering innovation and growth. Whether it's managing the distribution of goods for retail, e-commerce, or supporting the logistics needs of hotels, theme parks, and convention centers, Orlando presents an enticing landscape for individuals.
Other Florida cities for logistics and supply chain careers
Florida offers other desirable cities for logistics and supply chain careers. Before you decide where to move to, consider these additional options:
Fort Lauderdale is renowned for its robust logistics and international trade connections. Fort Lauderdale's strategic location makes it an ideal place for businesses involved in import/export activities. Career prospects range from freight forwarding and customs brokerage to port operations.
Fort Myers is experiencing rapid growth in its transportation and logistics infrastructure. The expansion of warehousing and distribution facilities provides a fertile ground for professionals in trucking, freight management, and supply chain operations.
Lakeland serves as a home to major distribution and logistics companies, establishing itself as Central Florida's logistics seat.
West Palm Beach offers a multitude of logistics opportunities within the region's trade and transportation sectors. Additionally, its close proximity to major seaports and airports creates an advantageous environment for roles in supply chain management, logistics coordination, and international trade operations.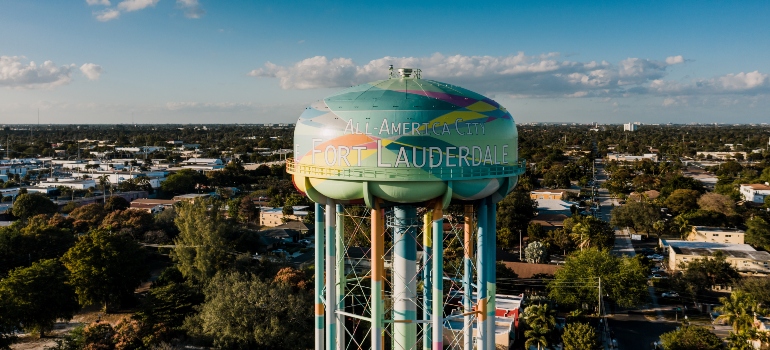 Factors to consider when choosing a city
When choosing the best city for your logistics and supply chain career, consider multiple factors. Evaluate the job market and career opportunities. However, you should also look at the logistics and supply chain industry specialization, and assess transportation infrastructure and connectivity. Additionally, consider the cost of living and quality of life. Research the demand for professionals in the field, and search for areas with a concentration of logistics businesses, ports, and transportation hubs. Balancing the cost of living with a high quality of life is important for long-term career satisfaction.
Explore the best cities in Florida for logistics and supply chain careers
Florida offers a range of exceptional cities for logistics and supply chain careers, each with its unique advantages. It is essential to further research the best cities in Florida for logistics and supply chain careers. Consider your career goals to find the perfect fit. With a thriving logistics industry driven by robust trade connections, strong infrastructure, and collaborative networks, Florida provides a promising landscape for professionals seeking success and growth in this dynamic field.