Change of address for new Florida residents can be a bit of an issue. As soon as you move to Florida, the last thing you want to do is paperwork. But, it will make your life much easier if you take care of everything in time. Florida law says that you have 30 days to make sure your addresses are updated in all of your documents. Unfortunately, moving is a very difficult process, and it's not over as soon as you arrive at your new home. Luckily for you, though, Best Movers Florida has prepared all you need to know about changing your address.
Which documentation should you prepare before you start changing your address?
When changing your address in your ID or your driver's license, you will need to provide some documents. Usually, nothing very specific, mostly just documents confirming your identity and place of living. After your local Florida movers leave you at your doorstep is the ideal time to start gathering your documents. First off, you will need to provide primary identification. You can achieve this if you bring at least one, original document of the following:
US birth certificate
valid US passport
consular Report of Birth Abroad
Certificate of Naturalization, Form N-550, or Form N-570
Certificate of Citizenship, Form N-560 or Form N-561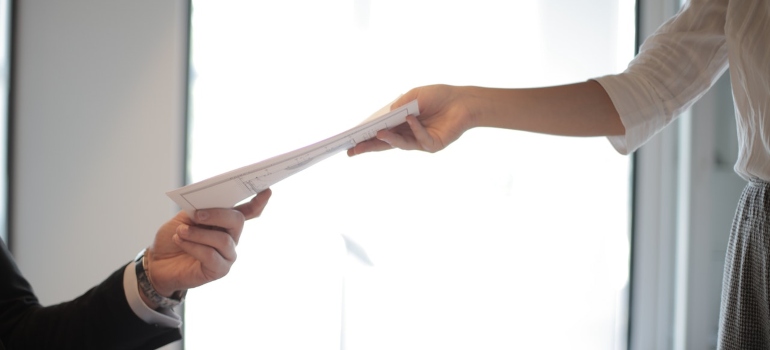 The next step in the change of address for Florida residents is proof of social security. It's important that the state knows you've got social security. You will need to provide one, original of the following documents:
Social Security card
W-2 form
Paycheck or stub
SSA-1099
Any 1099, but make sure it's not handwritten
And the final documents you need to provide are proof of residential address. Obviously, since you are trying to change your address, you won't be able to use your driver's license or ID card. This time around, you will need to get two different documents to prove that you live at your new address. Which documents can you choose from?
Deed, mortgage
Florida voter registration card
Florida vehicle registration
Utility bill
Medical or health card with the new address
W-2 form or 1099 form
Mail from financial institutions confirming your address
Mail from federal, state, county, or city government agencies
FDLE registration form completed by the local sheriff's department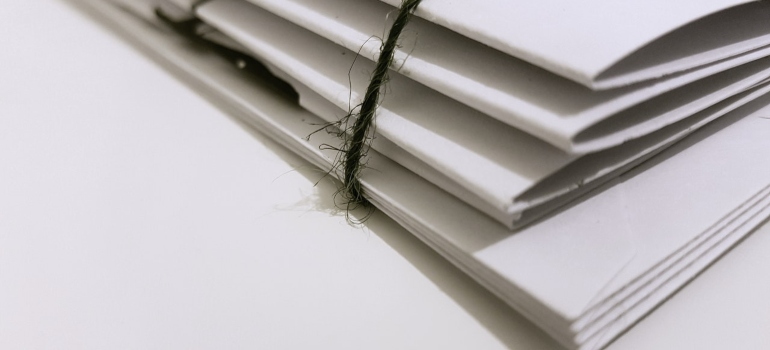 Change of Address for Florida Residents – what's the next step?
Now you need to bring all of your documents to an official office where they will change your address in your ID. But, when it comes to driver's licenses, things are a bit different. Not only do you need to change your address, but you must register your car anew. Just hold on a bit longer! As soon as all of these preparations are over, you can begin enjoying your life in Florida. As if long-distance moving wasn't hard enough!
New license
To get your license renewed you will have to visit the Florida Department of Highway Safety and Motor Vehicles (FLHSMV). You will have to go in person and apply. A lot of things have become online due to Covid, but certain jobs must be done in person, it seems. You can, though, make a phone call or go online to make an appointment. This is your best bet so that you won't have to wait for a long time in front of the office.
You still need to provide the following:
Proof of identity 
Proof of social security 
and Proof of residential address (two different documents!)
Fees
Luckily, there aren't many and they aren't too high. The standard fee you need to pay when acquiring a new driver's license is $48. You might need to pay the tax fee on the price which is only $6.25. If you're not a fan of surprises, you can take a look at the complete list of driver's license fees.
The registration fee, on the other hand, is $14.50 for vehicles weighing up to 2,499 pounds. Vehicles weighing between 2,500 and 3,499 pounds have a fee of $22.50. And if you've got a vehicle weighing more than 3,500 pounds, you will need to pay $32,50. So, all in all, these fees are not so high that you need to worry yourself. Just relax, and take care of things on time!
New registration
Now that your license has been updated, you still need to register your car in your new state. It's time to make your way to the Florida DMV. Again, you will need to go in person and do everything by yourself. Making an appointment will make things so much easier, so be sure to do that. On the other hand, if you have some things to take care of, you can go and get a number on the waiting list and go around the neighborhood. Also, if your car can't be used for a while, you can consult various storage services. More often than not, storing your car will be cheaper than paying to park somewhere.
What will you need this time?
Proof of identity – This document is truly needed for any kind of legal, or government issue.
Your car's original title
Form HSMV 82040 – Completed, of course.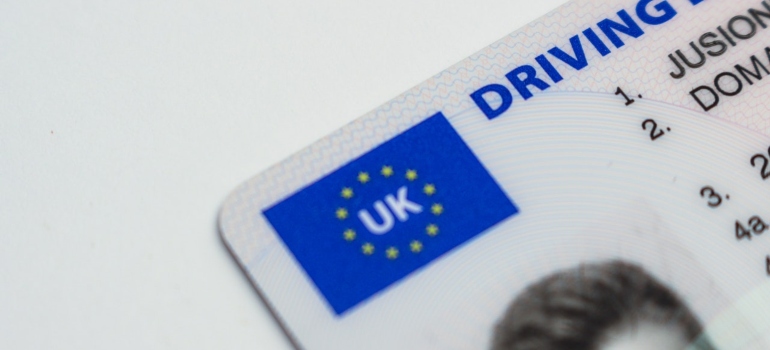 If you're moving within the state of Florida, things are a bit different
As you know, the law stays the same. You still have 30 days to update your address and all of your documents. This time around, though, you can do it one of two ways:
Fill out a DMV and ID change of address online – This is the easiest way to take care of things. You can just fill in the online form and in a matter of days, all of your information will be updated.
Go to the FLHSMV – Go in person to take care of everything concerning your car. It's very important to take care of it on time so you don't end up without a vehicle in your new city.
Now that you know how the change of address for Florida residents works, go at it and enjoy Florida to the fullest!