One of the trickiest things about preparing to relocate is to find a reliable and reputable moving company. The way we relocate will depend on how well we choose the right help. People often struggle with hiring professionals. Mostly because we do not have enough information about the things we need when relocating. That is why, in order to help you out, Best Movers Florida has created a guide for you to easily find and hire the best local moving companies in Florida. Check it out and out your rust in one of the most reliable and reputable companies.
Things every moving company should have
When you plan to hire a moving company to help you relocate, you need to look for three main things.
Ask for the insurance. Do not disregard the meaning of the insurance. It will benefit you in several ways. One of the most important things about insurance is that you can be sure that your items are safe and secured during the relocation. When having insurance, you are protecting yourself from paying any damages that might occur during the transportation. This is really important if you are planning to relocate some items of great value, art, collector's items, etc. There are just some items that are more expensive to repair than to buy new ones. Think of this when the price you might pay shows up.
The next one is the license. Try to avoid companies that do not have it. There are multiple fraud companies that you might bump into. But more of that later on.
The third and final thing you must search for in a company is references. The more diverse references the company has, the more likely s that this company is a fraud. Look for companies that have some exceptional reviews, where the movers are marked as high professionals, like local movers in Tampa. This is an indicator that the company you are hiring has a lot of experience in relocating people. And that they are doing a great job.

look for moving companies in Florida online.
However, there are some companies that do not have all of these three things. If you dig a little deeper, you will find the great ones. The ones that have it all listed. So do not settle for less. Your moving experience will rely on choosing the proper help.
What is a moving estimate and how can it help you find moving companies in Florida?
When you want to find and hire the best local moving companies in Florida, you can always search for an estimate. It is usually free and it is located on the company's site. But, let us first introduce you to it.
A free moving estimate is a starting point to determine the cost of your relocation. This is a great chance to reduce your stress level during the planning of the relocation. Why is it important to you? You can find a reliable and putable moving company that might be too expensive for you. However, by asking multiple companies you will have a more vivid picture of the cost of your relocation. It does not have to mean that the more expensive the company is, the better your staff will be relocated. Sometimes, for an average price, you can still be relocated without any disruptions and obstacles. That will be the case if you hire some of the best local movers in Jacksonville.
Three types of estimate
For all of you who do not have any experience in relocation, you must know that there are three types of moving estimates. To be sure that you have found the best local moving company in Florida, compare multiple companies and their moving estimates and choose the most suitable one.
Non-binding estimate
This type of estimate is based on the weight of the customer's items. But, since it is non-binding, the estimate you ask for cannot be determined. It will depend on the actual weight of the move. This can be really tricky. You might end up paying more than you expected if your items weigh more than you determined at first.
Binding estimate
When you ask for this type of estimate, the movers will guarantee the fixed cost of your relocation. No one can be sure about the weight of your items. But if you agree to this type of estimate when hiring local movers in Boca Raton, you will pay the exact price that has been written. However, there is one little thing we should mention. The price as we said will be fixed. But if your items weigh less than you have determined with the moving company, you will still have to pay the fixed price. But when you think about all of it, it is better to settle the price and know exactly how much money you will have to separate for the move. That to be surprised and end up with no savings.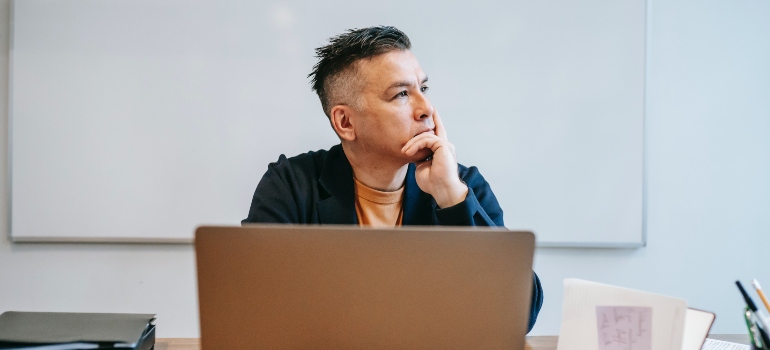 Binding not-to-exceed estimate
This is maybe the most popular moving estimate among the customers who are planning a long-distance or interstate move. Since you are interested in finding local movers, like local movers in Hialeah,  this type of moving estimate should not be your field of interest. However, if you are interested, this estimate might be the best one. You will be paying the cost of shipping the actual weight. So it might happen that you pay them less than you have thought so.
When you want to find and hire the best local moving companies in Florida avoid fraudulent moving companies
As we have mentioned before, there are more and more frauds in the world of moving companies. You can be scammed in million ways without even noticing. But, lucky for you, there are some tips and tricks on how to avoid getting scammed.
For starts, make sure that you do not sign any blank pages. This is the most common mistake people make. When you sign the blank page, you are giving the fraud a chance to write on that contract anything they like. So be sure that you have read everything twice before you sign anything. Plus, you should have the exact same document as the moving company. This is just to prevent fraudulent adding something to a document.
The next tip on how to avoid getting scammed while looking for the best local moving companies in Florida is not to pay everything in advance. Of course, there will be some deposit, but never pay everything until the relocation is over. Local moving companies in Orlando will give you the price you have to pay for the deposit and the rest of it will expect you to pay after every item is unloaded.
The last one of the worthy tip for avoiding fraudulent moving companies is to check their references. Believe it or not, many fraudulent companies do not even have one reference. The other case is that they have two or three, but all written by the same man. We do not expect you to search and analyze every reference and review. This is something that is quite visible and you will notice it without us telling you. Daytona Beach local movers have the perfect example of how some companies should have references. Check them out.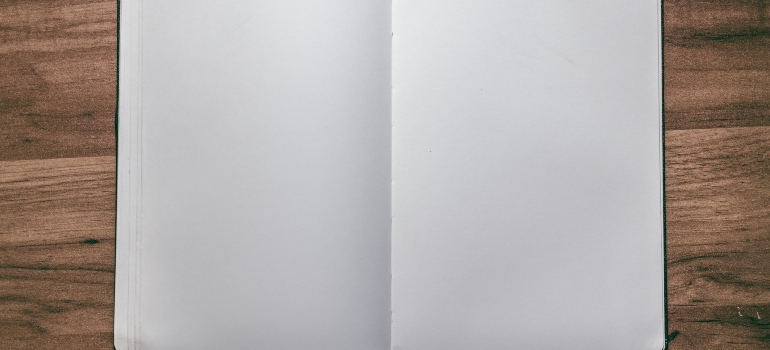 Determine what kind of services you will need when hiring local moving companies in Florida
This is maybe one of the most important things you must do when looking for the best local moving companies in Florida. Based on the service you are in need of, you will be able to determine the moving budget and the time required for the move. Sometimes we are not even sure that we need some kind of services until we sit down and plan the relocation. Depending on the type of the relocation, your free time, or your free will, you can choose among several services:
Packing services
This type of service is undertaken. We all think that we are able to pack out items. But you do not know how much work you have here. From decluttering everything to labeling the boxes. You can always find some tips on how to properly pack. However, if you want to pack your items and not worry about their safety, hiring local movers in Florida will be the best decision you have ever made. They know how to deal with fragile and breakable items and how to properly pack them. It is way easier to separate more money for this type of service than to lose your time and end up with a broken item.
Storage services
Renting a storage unit is maybe the best decision you can make when hiring local moving companies in Florida. Placing your belonging or valuables in storage while you are dealing with the rest of the relocation does not have a price. But of course, there are some things you should look for when choosing a storage unit.
Storage being climate controlled is the number one thing you should search for. Your items need to be safe and protected from the humidity. No matter how long will your stuff be inside, it must be in the same condition as they were when you locked them.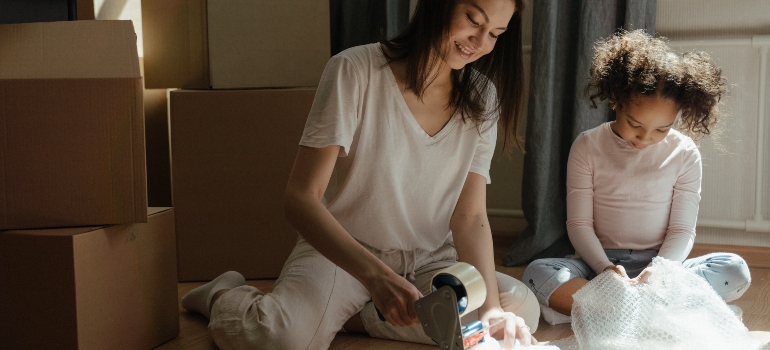 Search for storage that has alarms, such as theft, smoke, and fire alarms. And the last thing you must look for is security. Whether it will be 24/7, video surveillance, or any other type, it is up to you. If you are not sure what kind of storage unit Forth Lauderdale local moving companies have, make sure you contact them and ask for everything you do not understand.
*Specialized services
Those include moving and packing some special items. It can be related to packing services. Such as specialized moving boxes for let's say mirrors, etc. Or it can be related to moving services. Such as moving a piano, a home gym, or some valuable piece of art that needs extra attention. These services are usually paid extra. Pay attention that when asking for a free moving estimate you write down the services you need, even these special ones.
We must mention again the sometimes separating more money than you have thought so for these services is worth it. You never know what kind of damage you can make by not knowing how to handle some items. Imagine breaking the piano. It will cost more to buy a new or rebuild the piano than to hire a professional who will do this for you.
Ask people for a recommendation if you want to find the best local moving companies in Florida
Sometimes the best way to hire and find a moving company is to ask around. Talk to the people who ad the exact or similar experiences. Listen to ones who had bad ones too. Combining all of these experiences you will be able to determine what kind of services you are looking for. And which local movers you would hire. Remember that people are different. For someone, your version of cheap can be expensive.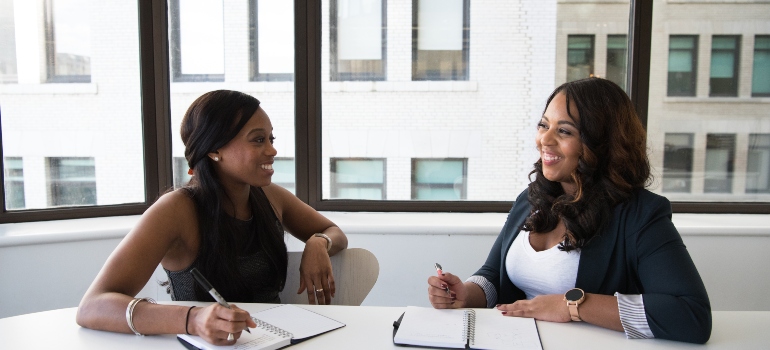 Finding and hiring the best local moving companies in Florida can be really exhausting. This is the type of job that cannot be done in one day. Make sure you have patience and that you make the decision based on your needs. If you can see that some moving company has everything listed above but for some reason, it is not suitable, search for the next one. No one will know better than you what kind of moving companies and services are good for you. Make your decision wisely. And once you do, get ready for the best moving experience ever.