Are you moving and wondering what are the fun things to do at Plantation? Before we start talking about those, we have to say a little something about moving in general. It's considered to be one of the hardest, most stressful, and challenging tasks that one individual can take. There are many things that can go wrong if you don't follow certain steps when moving. Because of that, you should follow your plans in order to have an enjoyable and smooth moving experience. Unless you do so, it can quickly turn out to be very hectic, exhausting, and time-consuming. Trust us, that's the last thing you want when moving. Because of that, pay close attention when moving and without any further ado, let's start talking about fun things to do on Plantation!
A few words about Plantation
Before we start talking about fun things to do in Plantation, we have to say a little bit something about the place itself. This suburb is located in Broward County and it has around 94,000 citizens. Once professional movers help you move here, the first thing you're going to notice is the mix of a suburban and urban feel. It's worth mentioning that the average household income is around $87,000 and the price of the median home value is $330,000 while the rent is somewhere around $1,600. This place is especially great for people who are moving here with children since there are many great schools they can attend. Also, there are plenty of fun places to go all over the city. From great cafes and bars to nice restaurants and parks all the way to the nightclubs.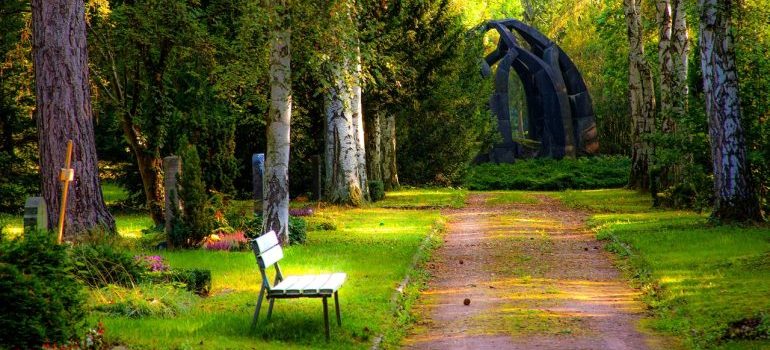 Plantation Historical Museum
Once best movers in Plantation help you relocate here, one of the first things that we advise you to visit is the Plantation Historical Museum. This could be an especially fun experience if you're going to visit it with the entire family. Basically, you can find something for everyone! From Dinosaurus all the way to the modern days – we're sure you won't get bored! Also, the staff is on point as well! They are very knowledgeable and they can walk you around and answer all of your questions. Also, some days, the entry is even free, so make sure to check it regularly! Don't forget to check the COVID-19 restrictions before you go there.
Plantation Heritage Park
The next thing on our list of fun things to do in Plantation is definitely the Plantation Heritage Park. This is a 90-acre park that's located in Broward County. People who visit this park can enjoy numerous outdoor activities. For example, you can check the Fountain Room which has a capacity of 125 seatings for people with an amazing overview of the lake. What you can also do is take a stroll through stunning nature trails to see the tropical coastal forests, pine Flatwoods, and hardwood hammocks. You can walk around and observe and learn as well what Flodira's nature has to offer. However, if you are into sports, there are many trails for biking and hiking. Also, make sure to visit Disc Gold Course. It's open during regular park hours. If this sounds appealing to you, make sure to contact local movers in Florida to help you move here.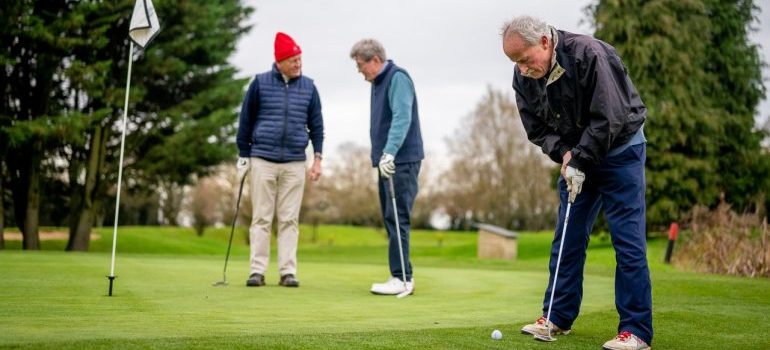 Plantation Preserve Linear Trail
Even though it's just a mile long, the Plantation Linear Trail offers two features. It goes right through the 18-hole golf course, more known as Plantation Preserve Golf Course, and to make it even more interesting, it has water paralleling the trail on its sides. This is a very popular spot for people who love bird watching. Additionally, we have to mention that this place is very quiet and it's highly unlikely that you're going to come across a walker or a biker. Not to mention that you can see some unique and great features about Florida's flora and fauna. This is something that even international movers would advise you to visit.
Jacaranda Golf Club
Jacaranda Golf Club is the next place that you absolutely have to visit when you move to Plantation. It's representing a consolidation of the latest gold course design combined with the traditions of the game. It features stunning 36 holes of championship golf. It's worth mentioning that it's been rated 4 Stars by Golf Digest and it's been host to many USGA, FSGA, and PGA events. Additionally, the staff is very professional and customer-oriented here which means that you're going to get outstanding service. You simply have to visit this place when you move here if you are looking to have some fun with your loved ones.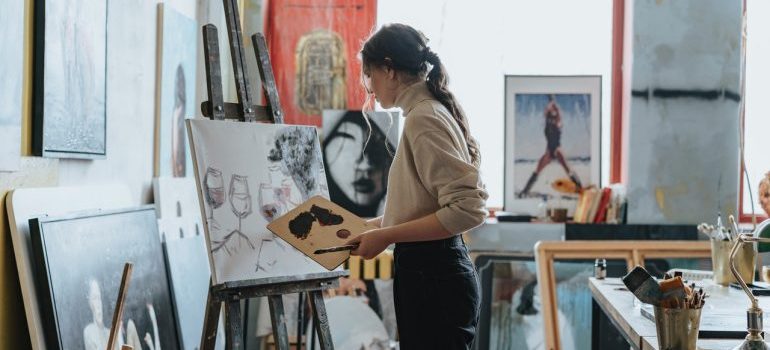 Lockbox Escape Room
If you and your friends like thrilling and mysterious things, Lockbox Escape Room is a perfect place for you! Here, you will be able to find many themed rooms and pick the one that you find attractive the most. Also, the main goal of it is to solve many puzzles that there and you have to do it within 60 minutes. Also, this is a great activity for team building or just a simple night out with friends!
Paints n Cocktails
When talking about fun things to do in Plantation, the last one we're going to talk about is Paints n Cocktails. This concept sounds fun, right? Basically, at a paint party, you can celebrate anything that you want. Whether it's a bachelor's party, a girl's night out, or a date night, you can come here and have the best time of your life. Here, not only that you're going to have a great time hanging out with your friends or spouse, but you're also going to improve your creative side! Keep in mind that this is the B.Y.O.B (bring your own booze) art studio, so before coming, make sure to get something nice to drink.