If you need a flexible work schedule, you are tired of long-term switching, you don't want to rent the office space or you tend to try to establish a better balance between work and life, working from home may be the ideal solution. But working from home does not mean just stretching out on your couch and getting started. You need a special home office if you want to be healthy, comfortable and productive in your new flexible role. To help you understand what this looks like, we wrote this guide for creating an in-home working space.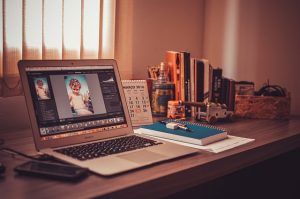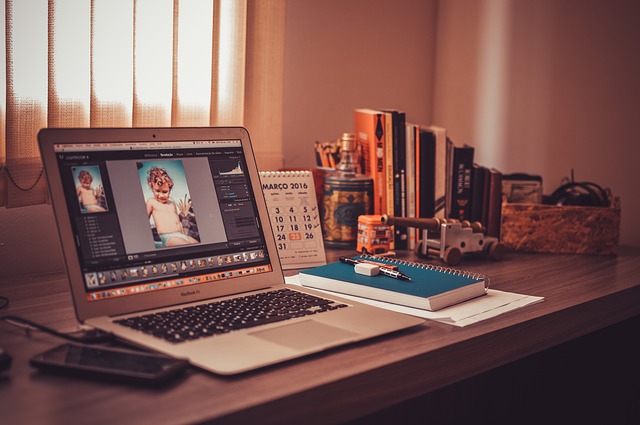 What furniture should you consider when creating an in-home working space?
1. Chairs and tables
Furniture is the absolute foundation of office space – you will sit in a chair and at your desk for most of the workday. But the constant presence of furniture also makes it easy to overlook. Instead, give your furniture solutions the due diligence they deserve. After all, office furniture is a matter of long-term health and safety. This means that your choice of furniture must be dictated by an ergonomic design. Is this chair or writing desk designed for you? This is the first question you need to ask, and if the answer is yes, you can go from there.
In addition to ergonomics, you should also consider the size of your workspace when choosing a table. This also an important thing to check when buying a home in Florida. If you are working with a relatively large room or space, your desk may be minimal, as your tastes require, since its basic function will be as a surface for your laptop or desktop computer. Finding "minimalist office desks" on sites like Wayfair or Amazon will give you a good idea of what's available. However, with less space, you have to consider a table that doubles as storage. Finding a Wayfair or Amazon for "multipurpose tables" will lead you in the direction of tables with built-in storage solutions.
2. Modular storage
It's nice to add furniture that will help turn your area into a dedicated workspace. The ideal way to do this is to install modular storage units as part of your office setup. These are the organizational units that you develop, integrate, and install yourself using ordinary household tools, such as a hammer and a screwdriver. These devices are ideal because you can use them to create a system that meets your specific needs. All settings, such as design preferences, budget, and space requirements, are customizable. Modular storage systems can be purchased through specialized companies, or from retailers such as Crate and Barrel or Ikea. And if you cannot find enough space to put all your things, you can always take storage services Florida.
3. Wallboards and lighting
There are two more important components for home office furniture: wallboards and efficient lighting. While wallboards may seem like an old school, it is an inexpensive and invaluable tool for a home office. Wallboards allow you to keep current "to-do" lists, key information, technology charts and graphs on sight. It is better to use magnetic dry erasing boards because they do double work as a place for writing and erasing notes, as well as a place for "fixing" things with the use of magnets.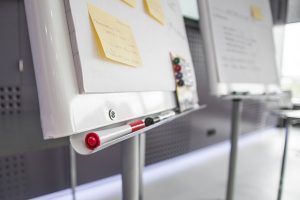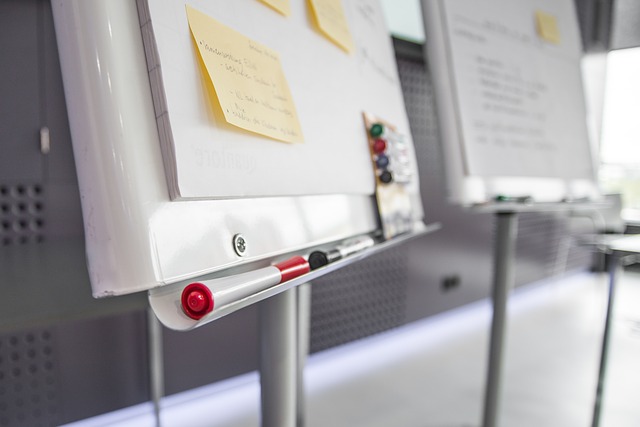 When it comes to lighting, your main goal should be lighting that will help you see clearly. Proper task lighting goes hand in hand with such things as high-quality seats that will help you work longer and safer. No matter what type of lighting you choose, we recommend that you go with LED lights. LED lamps provide more than enough light to read or write, and they persist for decades.
Equipment for creating an in-home working space
1. Computers
When buying equipment for your home office, your first priority should be a reliable computer. Your computer will serve as the basis for all your work. So it is important to shift your computing needs before moving on to other equipment. Consider using a laptop computer, because it gives you the freedom to move to another room (or even from home) if your mood or need hits. And also allows you to use your desk space for something else. Do not cutting corners and instead bounce around for a computer with a bit more processing speed and memory than you think you might need. This will ultimately increase the longevity of your computer. And ensure that you do not have to upgrade to a completely new computer as soon as the next round of software and operating system updates comes.
Your computing needs will vary depending on the work you do. So first decide whether a laptop or desktop computer is right for you. And then check which memory, processing speed, and other functions will be synchronized best with your work.
2. Backup discs
The next step after protecting the computer is to track it using a backup hard drive. While large IT companies have embedded systems to ensure that data is never lost, as an individual business owner, remote employee, or freelancer working from home, you need to make sure your data is protected. The easiest way to do this is with a high-capacity hard disk. We suggest buying the one with a storage capacity of at least 1-2 terabytes. This ensures that when the primary hard drive fails, you can reload all your electronic files without significant downtime.
3. Printers / Scanners
In the history of creating an in-home working space, there was a time when people needed to buy an expensive package, which included a dedicated printer, a flatbed scanner, and a fax machine. Fortunately, those days are in the past. Today, if you are not a desktop publisher or you don't need photo-quality presentation materials, you can get away with an all-in-one printer. Normal print quality on these machines is good enough for general work situations, and they have built-in scanners.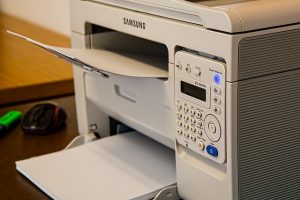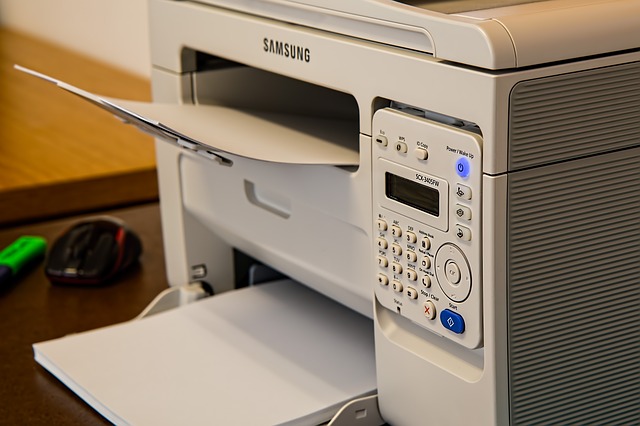 Ultimately, creating an in-home working space will reflect your own specific needs. But using these fundamental ideas as a guide will create a solid foundation in your own quest for working bliss. And don't worry about potential moves, commercial movers Florida have it covered.