The holidays are over and now it's time to say goodbye to your Christmas tree – or general holiday decoration. But how do you organize and store holiday decorations? Well, the first thing you need to do is get reliable storage Miami. Once you get your storage provider, it's time to get organized. Let's see what's the best way to do it.
When is the right time to organize and store holiday decorations?
Well, there is no really the right time to organize and store holiday decorations. You can take down your decorations when you feel ready… And this can easily last till Easter. Of course, if you have to move soon, you just may need packing services to help you out. Besides that, you have to know the proper way to organize your decoration in order to store them.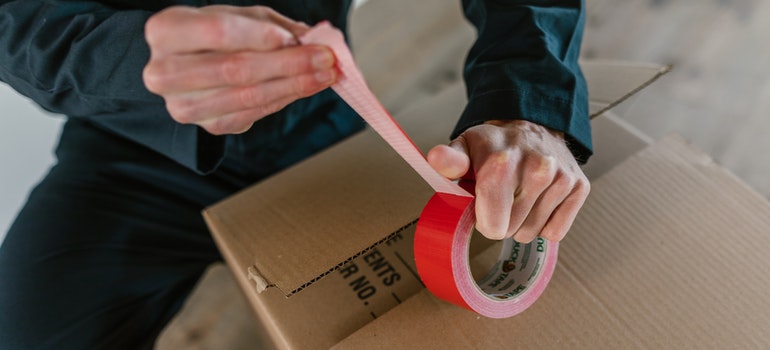 Also, in addition to dusting and cleaning the space that your favorite holiday decoration took up, you need to pack all the decorations. So make sure that your New Year's decorations are not destroyed, broken or damaged. Let's see how you can use simple tricks that will ensure that your New Year's decoration is preserved for the next year.
Using what you have at home
Holidays and moving can be stressful. But not if you find the right Miami movers. They will make sure you get the proper storage for your items. Still, you're the one that decides what goes into storage. And holiday decoration is something you don't use every day of the year.
So, let's see what's the best way to pack your items. Not sure how to save smaller decorations? Put them in egg cartons. These boxes are designed so that sensitive items are packed in them, so be sure to take advantage of that fact.
Use shoe box
Finding the right storage for your needs is easier than ever. All you have to do is get in contact with Best Movers Florida and we can connect you with storage providers. You can put furniture and excess things here. Other than that, you can use storage to put things you don't really need over the year, like holiday decorations.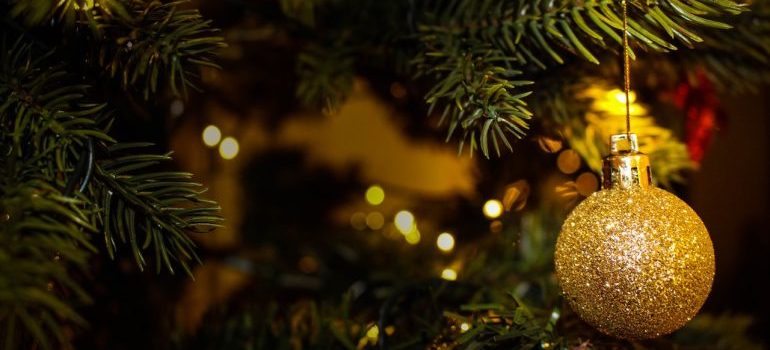 But, how can you pack your decoration? If you are skilled with scissors, glue, and cardboard, you can part the existing box (eg from shoes) and pack Christmas tree decorations in it. It is important to make enough space for each decoration and protect it from collisions with a cardboard partition.
Put the decoration in the cups
Do you have any plastic cups leftover from holidays or birthday celebrations? Put one ball in each glass and pack them in a bigger box – you can even make one yourself. Plastic cups will prevent the balls from colliding and breaking your valuable ornaments.
Sort the decorations by material
Even if you already have specialized plastic boxes with compartments for packing Christmas and New Year decorations, be careful when filling them. Sort the decorations according to the material they are made of: you can put plastic balls together, separate wooden decorations into a special pile, and additionally, protect the glass balls, ie wrap them in paper towels or some delicate fabric.
Prevent your decoration from tangling
If you put a lot of balls in one box, the thread or the ribbon with which the decorations are usually hung on the branches of the Christmas tree can be tangled. To prevent this, wrap less fragile balls together (such as plastic ones) on a stick and pack them in a box until next year.
What to do with your Christmas tree?
If you have decided to decorate your house with a natural Christmas tree, with sod, this time it is time to think about how and where to plant it when all the holidays are over in a few days. As you can imagine, there are several preconditions for this conifer to be received in your garden.
After approximately two weeks it may happen that your tree is dried out. Care is a precondition for the Christmas tree to survive and wait for the time when it will be planted. Also, first, you need to carefully dismantle it and put the decorations in a place where you can easily and quickly find them when you need them again at the end of the year.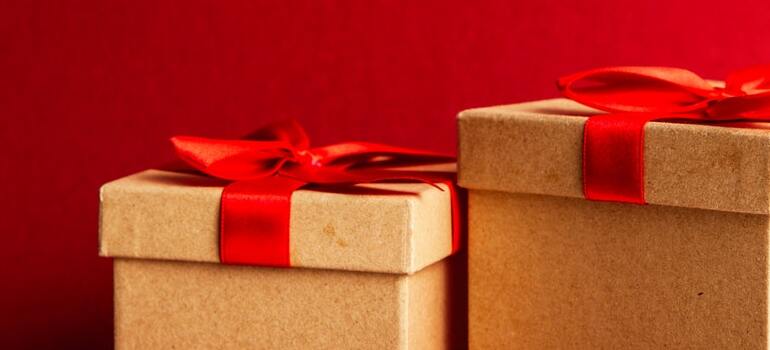 Prepare your tree
Then you have to prepare the coniferous tree: after spending a lot of days in a heated room, we can't take the Christmas tree outside immediately, in the extreme cold. This is mostly one of the most common reasons why many people dry their Christmas trees before spring. The wood should first be provided with a period of adjustment, so it should first be taken out of the living room for a few days in the hallway or some other room that is not heated, to "cool down" a bit.
Clean it for storage
Make sure you clean it before you put it in storage. The best thing would be to put it in a bag and keep it away from moisture. Keep in mind that your tree can get easily damaged, so be careful when you put it in a bag. The tree should be placed completely upright so you might need a taller box. In any case, the better you pack it, the better are the chances it will be good to use it next year. We hope you liked our tips on how to organize and store holiday decorations.