The relocation process is often something that happens when people go through changes in their life. Whether we are moving for a new job, to start our own family or for any other reason, it is crucial that we do it properly. After all, doing a poor job while moving can reflect on your life after the move. Therefore, as we help you to organize a low cost move to Orlando, we are going to help you tackle the relocation process from start to finish. From hiring moving companies, such as Best Movers Florida to knowing what to take with you, everything you do in this process will cost you time and money. Although we can utilize the time we have, we cannot slow it down or stop it. Luckily, we can stop spending money on excess things when we realize we do not need them.
What do you need to do to properly organize a low cost move to Orlando?
As the city in the state of Florida, as well as the capital seat of Orange County, the city of Orlando is the center of the Orlando Metropolitan Area. The city, on its own, has a population of around 310.000 people. As it draws nearly 75 million tourists a year, Orlando is the biggest tourist city in Florida. One of the main reasons for that is the Walt Disney Studio, as well as the Universal Studios that are in the vicinity. The city is an urban-suburban mixture, where 65% of the population rents their home. If moving here, hiring the best local movers in Orlando can help you tackle the process much easier. As such, they can help you save as much money as you can, which you can later use to get to know your new surroundings. Orlando is very open and inclusive to newcomers.
A low-cost move means knowing your expenses
You cannot expect to have low expenses without knowing what you are spending your money on. After all, during this period, it would not be important if you hired movers Orlando, FL, or not; What will matter is how safely you relocate your belongings. Although they might seem expensive, professional movers help you ensure the safety of the items you are moving.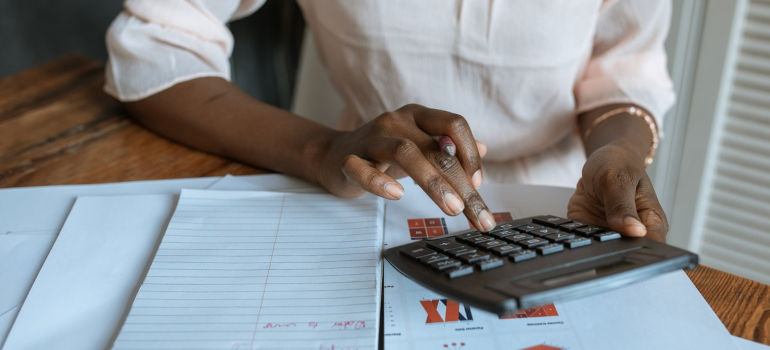 Safety and planning are two things to keep an eye on. For example, breaking several valuable items might end up costing you more than hiring movers. Consequently, to understand where your money is going, you should:
Construct a moving budget, with all the important expenses
Understand what type of moving services you need to hire
Know which items you are taking with you
Create a timetable of activities to ensure you do not delay the process, which might end up costing more
Decluttering, as the core of saving money
If you want to ensure you do not spend a fortune on moving, simply declutter your home. Firstly, decluttering helps you understand how much work you have to put into the process. Secondly, by reducing the items you carry, you reduce the weight, and directly, the price of the move. Lastly, decluttering can help you earn more money.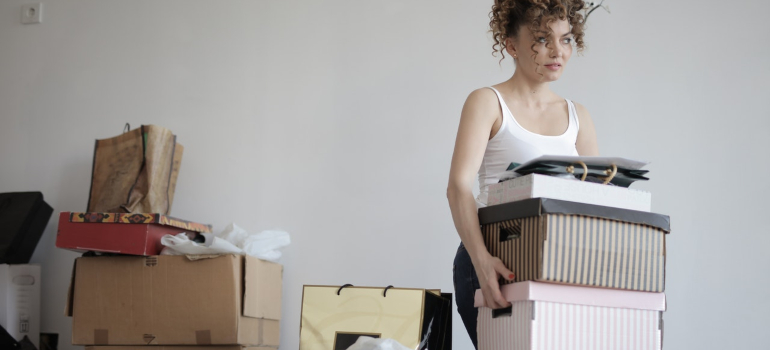 As you go through your items, make sure you understand the condition of each item. For example, broken items can be thrown away, items in good shape can either be sold or donated. Selling items that you do not need, but that are in good shape, can help you lower the expenses you have. Most importantly, it will ensure that there is order in your home while packing and preparing. Thus, it will make sure that you do not make mistakes that will cost you a fortune.
Organize a low cost move to Orlando by utilizing the packing supplies
You do not have to place a single item in the cardboard box and use all of the packing peanuts to ensure its protection. Instead, you can place several items in the box, and use soft, cushioning materials from your home to ensure the safety of the items. For example, you can use hoodies, blouses, and other clothes to wrap items with and store them in the box. Thus, you are both protecting your items, as well as transporting your clothes.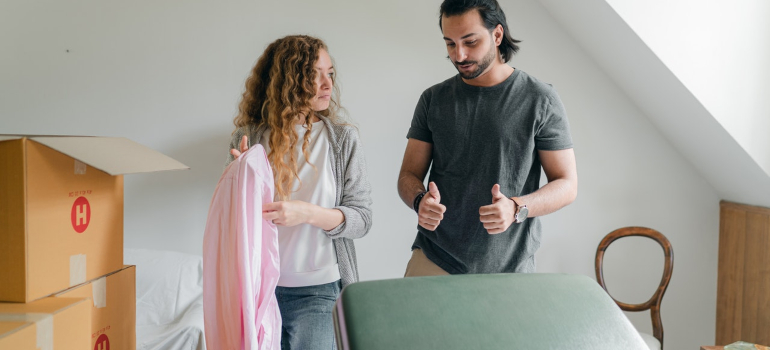 Moving means fighting with stress and time. Most importantly, it means utilizing every second, every opportunity you have to cut time and save some money. Even if you decide to hire residential movers in Orlando, that does not mean that you do not need to make sure that you utilize every piece of supply you have in order to save the most money.
Avoid the moving season
The moving season is referred to the period between the months of June and September. During this period, the highest number of relocations happen. Consequently, this is the period when you will have to pay the most money for relocation services. In addition, regardless if you are moving to the city of Orlando locally, or from across the nation, finding professional movers might be hard. To organize a low cost move to Orlando during this period will be nearly impossible. Moreover, the flexibility of moving companies during this period is at the lowest point. In fact, many people schedule their relocations months prior to their moving day. Plan ahead, try to avoid the moving season, and always be on top of the process. That way, you will have the best approach to the relocation process.