Moving from Clearwater to Orlando is like starting a new chapter in your life. With the help of Best Movers Florida, your move will be as easy as possible. Whether you're interested in Orlando's appeal, want to know about neighborhoods, or need tips for settling in, we've got you covered. Let's explore the details together and make your move from Clearwater to Orlando an easy and exciting adventure!
Cost of Living Comparison
Talking about how much it costs to live, Clearwater and Orlando are a bit different. Clearwater, being close to the coast, usually has higher living costs compared to Orlando. For example, to live comfortably in Clearwater, a minimum annual income of $64,800 for a family, and $57,600 for a single person is recommended. Orlando has more types of houses and jobs, making it often more affordable. Houses in Orlando can be cheaper, so you might save money by moving there. In Orlando, a family of four estimated monthly costs are 4,128$ without rent. And for a single person estimated monthly costs are 1,149.3$ without rent. To decide what's best for you, look closely at things like housing, transportation, and daily expenses, and see how they fit with your budget goals.
Consumer Prices in 

Orlando, FL

 are 2.0% higher than in 

Clearwater, FL

 (without rent)
Consumer Prices Including Rent in 

Orlando, FL

 are 4.7% lower than in 

Clearwater, FL

Rent Prices in 

Orlando, FL

 are 13.8%

 lower

 than in 

Clearwater, FL

Restaurant Prices in 

Orlando, FL

 are 16.9% higher than in 

Clearwater, FL

Groceries Prices in 

Orlando, FL

 are 0.6% higher than in 

Clearwater, FL

Local Purchasing Power in 

Orlando, FL

 is 10.2% higher than in 

Clearwater, FL
Housing Market Comparison
Figuring out homes before moving from Clearwater to Orlando is very important. With long distance moving companies Clearwater, you will have a smooth, stress-free transition, but first, you have to introduce yourself to the housing market.  Clearwater, being close to the coast, usually has more expensive homes. But in Orlando, there's a wider range of choices, so you can find something that fits your budget better. Right now, the average home price in Clearwater is about  $389,000, while in Orlando, it's a bit less – $380,000.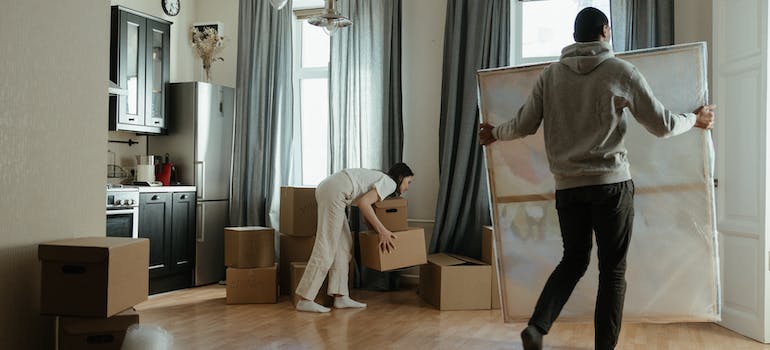 If you're thinking about renting, Clearwater tends to be a bit pricier. For example, renting a place in Clearwater might cost around $1,817, while in Orlando, it's a bit more affordable between $1,669 and $2,060. So, looking at these numbers helps you decide what works best for your preferences and your wallet.
Job Market Comparison
Jobs are a big deal when you're deciding to move, and both Clearwater and Orlando have great opportunities. Clearwater, being close to the coast, has jobs in things like tourism, hotels, and sea activities. But Orlando is known for entertainment, tech, and all kinds of jobs, so there's a lot more variety. Orlando's job scene is bigger and busier, with chances to work in hotels, tech, and more. To pick the right place for you, check out the jobs in both cities, see what industries are there, and think about where you can grow in your career.
Transportation when moving from Clearwater to Orlando
When you're planning to move with Clearwater movers, thinking about how close Clearwater and Orlando are is important. They're about 106 miles/171 km away from each other, which isn't too far, and you can easily get there by car or other ways. But the transportation costs might be different. Clearwater, being by the coast, might not need as much long-distance travel, which could save you money. In Orlando, since it's a bigger area, you might have to commute a bit more, and that can affect how much you spend on transportation. So, think about the distance, how often you'll be traveling, and what fits your lifestyle and budget best when you're deciding how to get around.
Education Opportunities
Looking into schools is super important when you're planning a move, and both Clearwater and Orlando have lots of options for all ages. Clearwater has different kinds of schools, both public and private, that focus on giving good education. Being close to the coast makes learning there kinda special.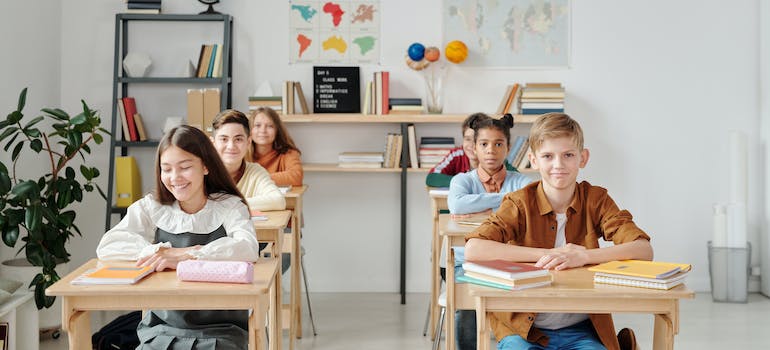 Orlando, being a bigger city, has many schools, from really good public ones to famous colleges and universities, such as The University of Central Florida. So, when you're thinking about schools, check out how they're rated, what extras they offer, and if they have what you need for your education goals and your family's too.
Most Popular Neighborhoods
Here's a brief overview of some of the most popular neighborhoods in Orlando where you can relocate with the help of movers in Orlando:
Thornton Park: Known for its historic charm, Thornton Park offers a mix of historic homes, trendy boutiques, and diverse dining options.
Lake Nona: A rapidly growing community, Lake Nona is recognized for its modern infrastructure, medical city, and family-friendly activities.
College Park: College Park is a neighborhood known for its historic homes, tree-lined streets, and local shops.
Winter Park: Winter Park features picturesque parks, upscale shopping on Park Avenue, and a great arts scene.
Baldwin Park: Formerly a Naval Training Center, Baldwin Park has transformed into a planned community with a mix of traditional and modern homes, along with parks and lakes.
Is Orlando Family-Friendly?
Orlando is great for families! It's famous for awesome places like Disney World, Universal Studios, and SeaWorld—places where everyone can have a blast. But there's more than just theme parks. Orlando has lots of parks and spaces where kids can play, and families can have picnics.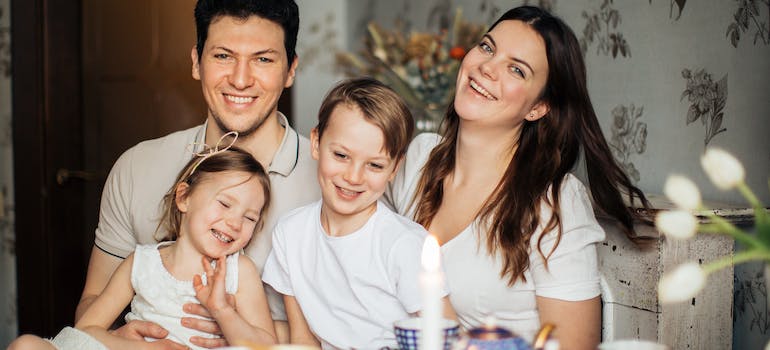 If you're into schools, Orlando's got really good ones, which is great for families with kids. And events are happening all year round that are family-friendly. It's like a big community where you can spend quality time together. Orlando has a bunch of fun things to do, and with residential movers in Clearwater, you can relocate to this welcoming place where families can make awesome memories!
Crafting New Memories in Orlando
So, moving from Clearwater to Orlando is like stepping into a really exciting adventure with lots of cool things waiting for you. Orlando is ready to welcome you with open arms, especially if you like family-friendly vibes, different neighborhoods, and super-famous theme parks. The city is all about keeping you healthy and happy, with easy access to healthcare and tons of ways to stay fit.