Are you ready for a change of scenery and the excitement of living in a vibrant city? Moving from Daytona Beach to Orlando might be just the adventure you're looking for. In this guide by Best Movers Florida, we'll walk you through the process step by step, sharing insights and tips to make your transition as smooth as possible. From the sunny shores of Daytona Beach to the magical allure of Orlando, let's dive into this exhilarating journey together.
Leaving the beach behind
Saying goodbye to the soothing waves of Daytona Beach might seem bittersweet, but Orlando offers a world of opportunities. As you pack up your beach towels and sunscreen, you'll find that Orlando, with its diverse neighborhoods and cultural richness, has plenty to offer. Whether you're moving for work, family, or simply a change of pace, you'll discover a whole new world of experiences. With Daytona Beach movers by your side, you can ensure yourself a smooth and efficient move.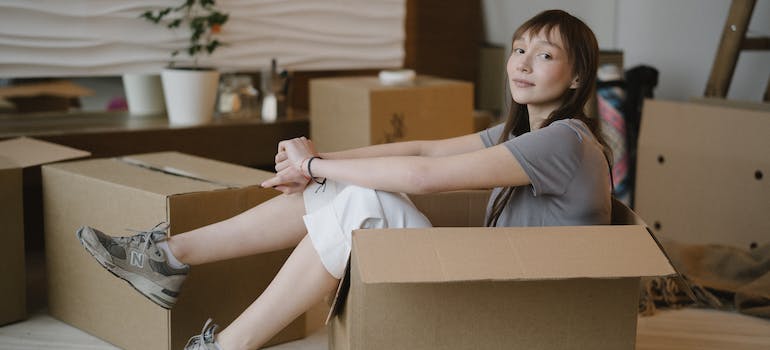 Moving from Daytona Beach to Orlando: Planning and organizing
Before you relocate, take the time to explore Orlando's different neighborhoods. From the trendy downtown district to the family-friendly suburbs, each area has its own unique charm. Consider what amenities and lifestyle factors matter most to you, from schools to entertainment options. This will help you narrow down your ideal neighborhood. Residential moves don't have to be complicated. With a bit of help from Daytona Beach residential movers, you too can have a peaceful and seamless transition. Here are some of the best neighborhoods here:
Winter Park
Lake Nona
Dr. Phillips
Baldwin Park
College Park
Thornton Park
Windermere
Celebration
Audubon Park
Downtown Orlando
Finding a home
Securing a place to call home in Orlando is an essential step in your move. Start by connecting with local real estate agents who can guide you through the housing market. Remember, the Orlando market can be competitive, so being prepared and proactive is key to finding the perfect home for you and your family. Compared to last year, the average home price has gone u by 0.5%. As of now, the median home price in Orlando stands at $375,000, which is much more expensive compared to Daytona where the median house price is $262,000.
If you're thinking about renting rather than owning, the situation is similar. It's cheaper to rent in Daytona, with the average rent for a one-bedroom apartment being around $1200. On the other hand, the average rent for a one-bedroom apartment in Orlando is $1550. Moving into a new home requires lots of planning. One way to make it easier on yourself is to work with long distance movers Daytona Beach. This way, you will avoid any potential delays and unforeseen fees and costs.
Packing Up Memories
As you start packing your life in Daytona Beach into boxes, it's a perfect time to declutter and decide what truly matters to you. Take a stroll down memory lane as you come across old photos, souvenirs, and keepsakes. Deciding what to keep, donate, or discard can be a therapeutic part of the moving process. Should you find yourself with an excess of items, there is a way out! Be sure to ask your moving companies in Orlando of choice for junk removal services.
What to Do After Moving From Daytona Beach to Orlando
One of the perks of living in Orlando is its world-renowned entertainment options. From the enchanting Disney World to the thrilling Universal Studios, there's never a shortage of fun activities. You'll find yourself becoming a regular visitor to these iconic attractions, experiencing the magic like a local.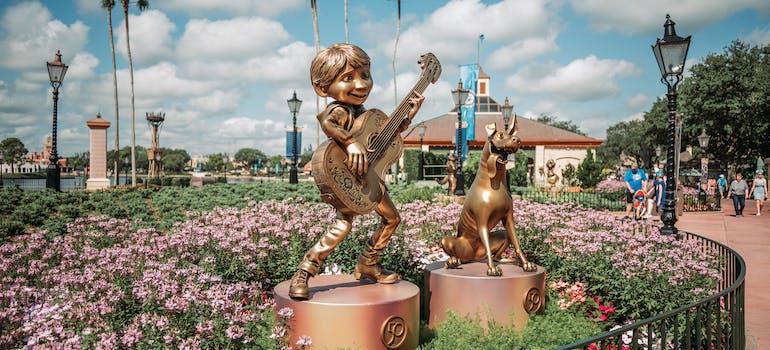 Dining delights
Orlando's dining scene is a culinary adventure waiting to be explored. Sample diverse cuisines, from mouthwatering Latin flavors to fresh seafood. Make it a mission to discover your favorite local eateries and hidden gems that will become your go-to spots for celebrations and casual nights out.
Settling In: Navigating the Practicalities
If you have children, selecting the right school is crucial. Orlando offers a variety of educational options, from top-notch public schools to prestigious private institutions. Research and visit schools in your chosen neighborhood to find the best fit for your family. Additionally, you should know about the difference in annual salaries. In Daytona, the average annual salary is $61,000, while in Orlando it's around $71,000. Furthermore, Orlando's traffic can be challenging, especially during rush hours. Plan your daily commute strategically to minimize stress. Consider public transportation options, carpooling, or even cycling to work if feasible. A well-thought-out commute can make a big difference in your daily life. Additionally, you should know about the difference in annual salaries.
Building Your New Social Circle
Moving to a new city, whether for work or personal reasons, can sometimes feel like stepping into uncharted territory. But when it comes to Orlando, you're in for a pleasant surprise. The city's warm and welcoming atmosphere makes it relatively easy to build a vibrant social circle.
Exploring Local Communities – Orlando is known for its diverse communities, each with its unique character and charm. Whether you're into art, sports, or gardening, there's likely a local club or group that shares your interests. Attend community events, join clubs, and participate in neighborhood gatherings to connect with like-minded individuals. You'll soon find yourself feeling right at home among your new friends.
Networking Events – Orlando's thriving business scene means there are plenty of networking opportunities. Check out industry-specific events, conferences, and meet-ups related to your field. Not only will you expand your professional network, but you'll also meet people who can introduce you to the city's social scene.
Volunteering – One of the most rewarding ways to make new friends after moving from Daytona Beach to Orlando is through volunteering. Orlando has numerous charitable organizations and community initiatives that are always in need of helping hands. Volunteering not only lets you give back to your new community but also introduces you to individuals who share your passion for making a difference.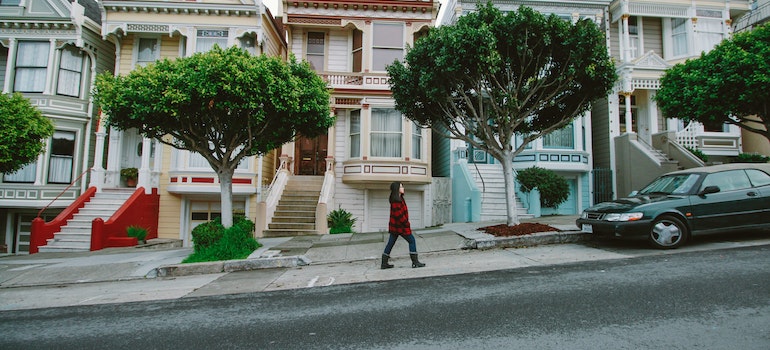 A Journey Worth Taking
Moving from Daytona Beach to Orlando is an exciting step toward a new chapter in your life. While you bid farewell to the beach, you'll be greeted with the enchantment and opportunities of a city that never ceases to amaze. From practical considerations to the joys of discovering Orlando's magic, this transition is an adventure worth embarking on. So, pack your bags, and get ready to call Orlando your new home.