Transitioning from Fort Lauderdale to Sarasota opens a new chapter of possibilities. Sarasota's charm lies in its serene beaches, vibrant arts scene, and a thriving community. The shift offers a refreshing change of pace, coupled with the promise of a more relaxed lifestyle. While the move might present its unique set of challenges, with the right support, it becomes easier. In this process of moving from Fort Lauderdale to Sarasota, Best Movers Florida stands ready to lend a hand, ensuring a smooth transition. Dive into this guide for insights on why Sarasota is the perfect relocation choice and let's embark on this exciting journey together!
Comparing Living Costs
When it comes to relocating, understanding the financial implications is crucial. Fort Lauderdale and Sarasota may share the allure of coastal living, but there are notable differences in the cost of living. While Fort Lauderdale tends to have a slightly higher cost of living due to its urban setting, Sarasota offers a more affordable alternative without sacrificing the quality of life. Almost 6% lower, to be exact. From housing costs to everyday expenses, your wallet will thank you for moving.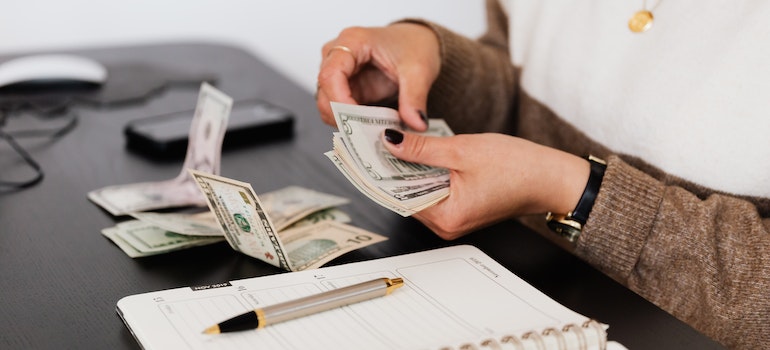 So, as we said, Fort Lauderdale and Sarasota, though both enticing, exhibit notable disparities in pricing. Rental averages for one bedroom apartments in Fort Lauderdale tend to be higher, going up to $2,050. This makes Sarasota an attractive option for those seeking affordability – the average rent in this city is about $1,900. When it comes to home purchasing, Sarasota offers a more favorable market, with prices often more reasonable than its Fort Lauderdale counterpart. The average home value in Fort Lauderdale is around  $521,000, while in Sarasota it's $462,000.
Daily expenses, from groceries to leisure activities, also lean towards the economical in Sarasota. In Fort Lauderdale, they tend to be approximately 10-15% higher. Discovering budget-friendly options becomes a breeze, allowing residents to enjoy life to the fullest without breaking the bank. You can get further assistance in optimizing your move from best movers in Sarasota, ensuring a seamless transition that aligns with your financial goals. Keep an eye on economic trends for potential shifts in cost dynamics, as Sarasota continues to emerge as an economical gem on Florida's Gulf Coast.
Embracing the Sarasota Lifestyle
As you begin your journey moving from Fort Lauderdale to Sarasota, one of the first things you'll notice is the stunning coastal beauty that defines this city. Sarasota boasts miles of pristine beaches with powdery white sand and crystal-clear waters. Imagine waking up to the soothing sound of waves and taking an evening stroll along the shoreline – that's the everyday life you'll experience in Sarasota. And with a bit of help from best movers in Fort Lauderdale, that dream can become a reality!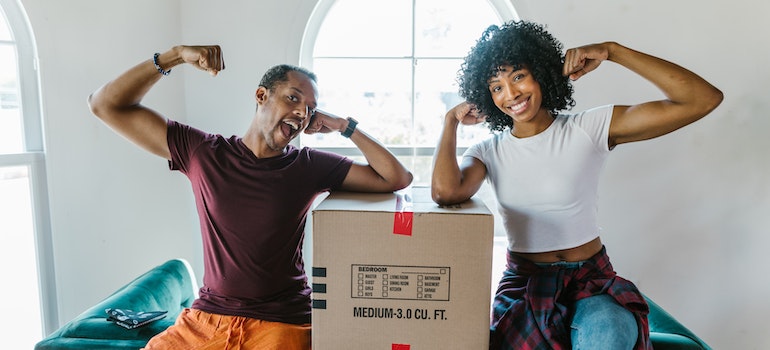 Desirable Districts and Sarasota's Neighborhoods
Sarasota's diverse neighborhoods offer an array of lifestyles to explore. The artsy Rosemary District has a vibrant cultural scene, art galleries, and chic boutiques. For those seeking tranquility, pristine beaches and natural beauty of Lido Key provide an idyllic escape. As you dive into the real estate scene, consider prioritizing your preferences.
Some other popular neighborhoods are:
Downtown Sarasota: The heart of the city, offering a mix of modern condos, historic homes, and cultural attractions. Ideal for urban living enthusiasts.
Southside Village: Known for its charming bungalows, tree-lined streets, and proximity to Southside Village's restaurants and shops.
Gulf Gate: A family-friendly area with excellent schools, parks, and a welcoming community atmosphere.
The Meadows: A golfing paradise with beautiful green spaces, perfect for outdoor enthusiasts.
Fort Lauderdale and Sarasota Side by Side
Between the two cities, two distinct coastal worlds unfold. Fort Lauderdale pulsates with a vibrant city beat, offering a lively urban experience, while Sarasota embraces a more tranquil coastal rhythm, where laid-back living takes center stage. The social and cultural tapestry is equally diverse. Fort Lauderdale boasts a dynamic arts scene, complemented by its festival fervor, including the renowned Tortuga Music Festival. Sarasota, on the other hand, offers a sophisticated dining and arts experience, with cultural celebrations like the Sarasota Film Festival adding a touch of glamour. Both cities share an abundance of natural beauty, with pristine beaches, picturesque parks, and ample recreational opportunities.When moving from Fort Lauderdale to Sarasota consider enlisting the expertise of best movers in Fort Lauderdale, ensuring your move aligns with your coastal aspirations.
Job Market and Salaries
Fort Lauderdale's economic landscape is a bustling junction of diverse industries. With a robust presence in marine and aerospace, it stands as a maritime hub and a key player in aviation technology. The hospitality sector thrives, bolstered by a thriving tourism industry. Sarasota, on the other hand, is forging ahead with a focus on healthcare and education. The city's medical services and educational institutions drive its economic engine. Additionally, Sarasota's burgeoning arts and culture scene contribute to its economic vitality.
When it comes to wages, the average annual salary in Fort Lauderdale is about $72,000. This city tends to command higher average salaries, particularly in the finance and technology sectors. However, Sarasota, with the average annual salary of $66,000, offers a competitive job market, with steady growth and promising opportunities in healthcare and education sectors. As we peer into the future, both cities exhibit positive employment outlooks, promising a dynamic job market for residents and newcomers alike.
Safety and Education System
Sarasota's educational landscape is a treasure trove, spanning from esteemed pre-schools to top-tier higher education institutions. Notable names like Out-of-Door Academy and Pine View School offer exemplary private and public options. Safety is paramount in this Gulf Coast oasis, with commendable community initiatives and low crime rates. For families, the move to Sarasota means embracing a nurturing environment. Consider enlisting the services of Fort Lauderdale long distance movers, to make the move easier for you and your family. Their expertise in long-haul relocations will anchor you securely in your new Sarasota abode. You'll find yourself at home in a community that cherishes education and safety, making Sarasota the perfect destination for families seeking a thriving and secure future.
If you have children, you'll want to know about the educational opportunities in Sarasota. The city boasts excellent schools and educational institutions, ensuring your kids have access to quality education. Sarasota County is home to a range of public and private schools, as well as renowned colleges and universities. If you are planning a move, don't let your kids experience the hardships of a relocation. With professional movers in Sarasota, you can give them a smooth and quick transition, helping them to settle in faster. Here are some of the best educational institutions in Sarasota:
Ashton Elementary School
Sarasota Suncoast Academy
Pine View High School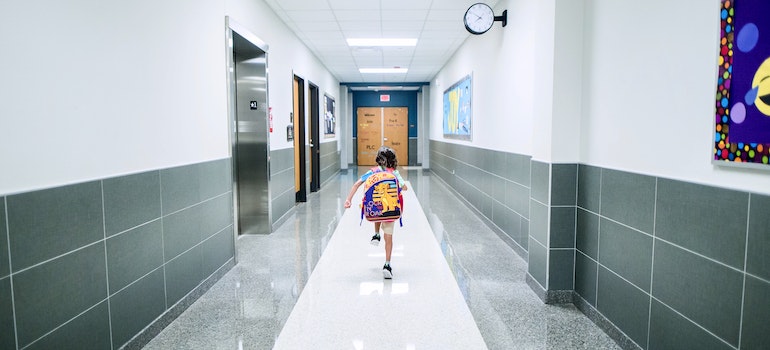 Embracing the Sarasota Lifestyle
Sarasota's natural beauty extends beyond its beaches. The city is a haven for nature enthusiasts, offering numerous parks, nature trails, and wildlife reserves. Whether you enjoy hiking, birdwatching, or simply picnicking in the great outdoors, Sarasota provides endless opportunities to connect with nature.
Culinary Delights: Dining in Style
Foodies, rejoice! Sarasota's culinary scene is a delightful fusion of flavors. From fresh seafood caught daily to international cuisine, the city's restaurants offer a gastronomic adventure. Don't miss the chance to savor the local delicacies and explore the food markets that showcase the best of Sarasota's culinary culture.
Stress-Free Settling: Professional Moving Services
To make your move from Fort Lauderdale to Sarasota as smooth as possible, consider hiring professional moving services. They can handle the logistics, packing, and transportation of your belongings, allowing you to focus on settling into your new home and enjoying your new surroundings.
Have Fun in Sarasota!
Moving from Fort Lauderdale to Sarasota is a journey filled with new experiences and opportunities. From the breathtaking coastal beauty to the vibrant cultural scene, Sarasota has a lot to offer. As you embark on this adventure, remember that change is the spice of life, and Sarasota is the perfect place to savor it. Are you ready to embrace the Sarasota lifestyle? Start planning your move today, and get ready to write the next exciting chapter of your life in this beautiful coastal city.