Welcome to this article about moving from Hollywood to Miami Gardens. If you're considering a change of scenery or contemplating a relocation, this guide aims to provide you with a comprehensive overview of the benefits and considerations involved in making such a move with Best Movers Florida offers. Whether you're drawn to the vibrant culture, beautiful weather, or diverse community, Miami Gardens offers a unique experience for those looking for a fresh start. We'll delve into the reasons why individuals and families are opting for this transition and highlight key aspects to keep in mind before embarking on your journey. So, let's delve into the allure of Miami Gardens and discover the exciting possibilities that await in this dynamic city.
Understanding the Financial Differences Between Living in Hollywood and Living in Miami Gardens
When it comes to housing costs and affordability, there are notable differences between Hollywood and Miami Gardens. In Hollywood, the median house price is around $815,000, while it is $410,000 in Miami Gardens. Thus, making the latter a more affordable option for prospective homeowners by almost double. Similarly, rental rates in Miami Gardens tend to be lower compared to Hollywood, providing an attractive option for those looking to save on monthly housing expenses. In Miami Gardens the average apartment rent is $2,016 while in Hollywood it's slightly higher at $2,196. Therefore, after relocating with movers in Hollywood you can expect lower housing costs.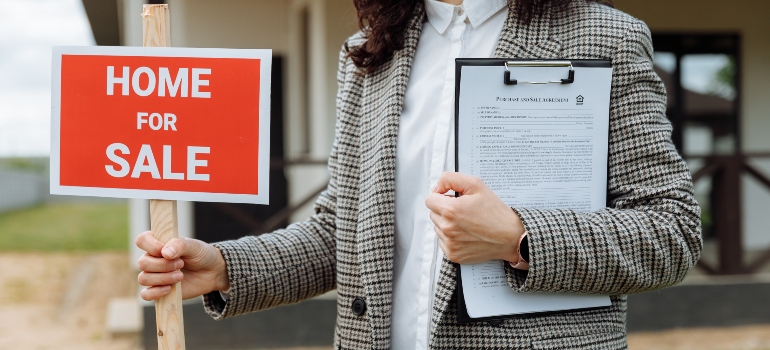 Considering the overall cost of living, Miami Gardens also offers potential savings. Beyond housing, it's important to analyze utility costs such as electricity, water, and other essential services. According to BestPlaces, the overall cost of living in Miami Gardens is only 1% less expensive than in Hollywood. While these expenses can vary depending on factors like usage and specific providers, it is worth noting that Miami Gardens generally offers better affordability in comparison to Hollywood.
Transportation expenses and commute costs are additional factors to consider when contemplating a move. Miami Gardens benefits from well-connected transportation infrastructure, with access to major highways and public transit options. Commuting within the city and to neighboring areas can be convenient and cost-effective. Additionally, compared to Hollywood, Miami Gardens may present shorter commute times.
Cost of the move with professional movers
When it comes to moving costs from Hollywood to Miami Gardens, several factors influence expenses. The average moving costs for a move with residential movers in Hollywood to Miami Gardens can range from $1,000 to $4,000. However, it will depend on distance, moving company rates, packing supplies, and additional services required. It is recommended to obtain quotes from multiple moving companies to compare prices. Additionally, consider any potential savings or discounts available when scheduling your move.
Let's Compare the Job Markets in These Two Florida Cities
In Miami Gardens, the local economy is driven by major industries such as healthcare, education, retail, hospitality, and logistics. Before moving with long distance movers Hollywood has to offer it's crucial to research the job market carefully. When comparing the job markets in Miami Gardens and Hollywood, Miami Gardens offers a diverse range of employment opportunities across these sectors.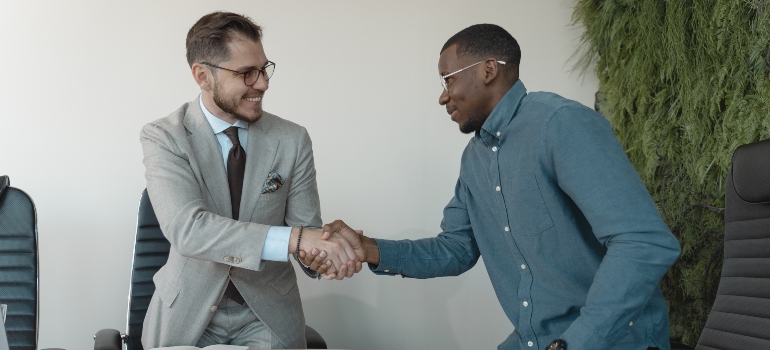 The unemployment rate in Miami Gardens is currently 2.30%, while in Hollywood it stands at 2.60%. In terms of average salaries and earning potential, Miami Gardens may provide competitive opportunities, with the average salary being around $50,788, depending on the industry and occupation, whereas in Hollywood the average salary is $68,555, reflecting the unique dynamics of each city's job market.
Educational Opportunities: Fostering Growth and Development
When it comes to K-12 education, Miami Gardens offers a variety of schools and educational programs. The quality of schools in the area varies, with some institutions earning recognition for their academic performance and innovative approaches to education. Some of these schools include:
Miami Carol City Senior High School
North Dade Middle School
Norland Middle School
Dr. Michael M. Krop Senior High School
Parkway Christian School
Additionally, the area offers educational resources such as libraries, tutoring centers, and community programs to support the learning needs of students in Miami Gardens.
Higher education institutions
Miami Gardens and its surrounding areas offer various opportunities for higher education. Notable institutions include Florida Memorial University, St. Thomas University, Barry University, and Nova Southeastern University. These universities provide diverse academic programs in fields such as business, education, and health sciences, offering students research opportunities and resources for career development.
Getting Around in Miami Gardens after moving from Hollywood
Getting around in Miami Gardens after relocating with movers in Miami Gardens is made convenient with various transportation options. The city offers public transportation services, including buses and the Metrorail, which connect residents to different areas of Miami-Dade County. Miami Gardens also boasts bike-friendly infrastructure and improved walkability, allowing residents to easily navigate the city on foot or by bike.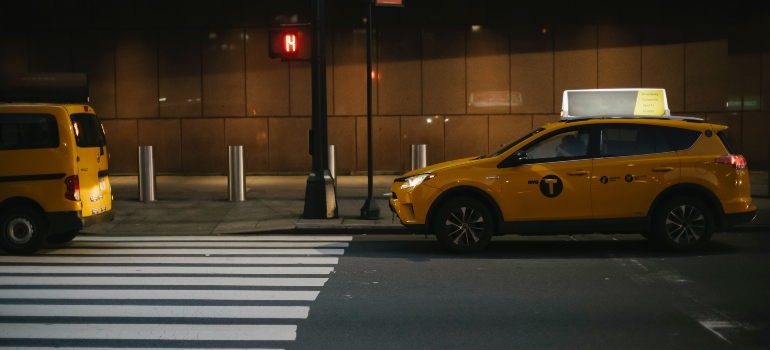 When comparing average commute times, moving from Hollywood to Miami Gardens can potentially result in shorter travel times, especially during peak traffic hours. While congestion can occur in Miami Gardens, it's important to plan accordingly and be aware of potential traffic patterns in order to minimize delays.
Best Neighborhoods to Settle Into
Miami Gardens is a city with several desirable neighborhoods, each offering unique features and a strong sense of community. Among them, Andover is known for its well-maintained homes and family-friendly environment. Bunche Park provides diverse housing options and a peaceful ambiance. Norwood is an established neighborhood with attractive residential properties and convenient access to amenities. Scott Lake offers picturesque surroundings with a serene lake and recreational activities. Rolling Oaks features upscale homes on spacious lots, creating an exclusive and tranquil atmosphere. These neighborhoods prioritize safety, amenities, and a welcoming community feel.
Miami Gardens offers a range of housing options to cater to diverse preferences. Prospective residents can find apartments, single-family homes, and townhouses throughout the city. The cost of renting or buying a home in Miami Gardens varies based on the neighborhood. For those seeking affordability, neighborhoods such as Andover, Bunche Park, and Norwood tend to have housing options that are relatively more budget-friendly compared to some other areas in Miami Gardens. These neighborhoods may provide opportunities for renters or homebuyers to find housing options that suit their financial requirements. It is important to research the current housing market and consult with local real estate professionals for specific information on affordability in these neighborhoods.
Ready to explore the benefits of living in Miami Gardens?
It's always hard to say goodbye to your home. However, moving from Hollywood to Miami Gardens offers a host of benefits and considerations worth exploring. Miami Gardens provides a more affordable cost of living, with a range of housing options and accessible public transportation. The city boasts reputable schools and universities, employment prospects in diverse industries, and neighborhoods that prioritize safety and community. Whether you seek a vibrant cultural scene, beautiful weather, or a sense of belonging, Miami Gardens may be the perfect destination for your next chapter. We encourage you to further research specific neighborhoods, consult local resources, and make an informed decision tailored to your needs. Embrace the possibilities that await in Miami Gardens and embark on an exciting journey toward a new and enriching experience!