While Jacksonville's coastal charm is undeniably captivating, Orlando's vibrant city life offers a unique allure. This move aligns with a rising trend of intra-Florida relocations, driven by enticing job prospects and desired lifestyle changes. Transitioning from a sprawling coastal city to a centrally located, landlocked hub brings about a notable geographical shift. Beyond the map, the move involves immersing in distinct cultural nuances, from local traditions to community vibes and events. With this guide, Best Movers Florida aims to provide you with a comprehensive understanding of the entire journey, spanning logistical considerations to in-depth city comparisons. Prepare yourself for moving from Jacksonville to Orlando!
Planning and Navigating the Move: Steps and Routes
When orchestrating and navigating your move, a systematic approach to both the steps and routes can significantly ease the process. Initiate the journey by decluttering your belongings through methods like hosting a garage sale or making charitable donations. For efficient and organized packing, embrace the use of color-coded labels. Additionally, ensure that essentials are segregated for quick access upon arrival.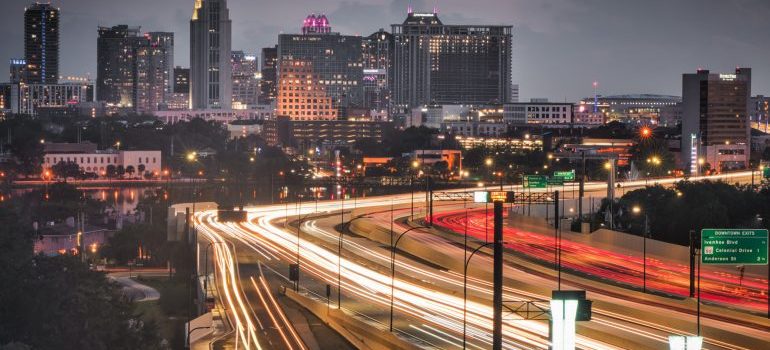 As you contemplate professional assistance, it's wise to weigh the option of engaging with the best movers Jacksonville, FL and see what they have to offer. These movers possess familiarity with both your origin and destination. This not only aids in a smoother transition but also ensures that logistical intricacies are well-handled.
The route and what to expect when moving from Jacksonville to Orlando
When it comes to selecting your route, the primary option of I-95 S leading to I-4 W stands out for its efficiency. However, if you're in the mood for a more scenic drive, consider exploring routes like the A1A Coastal Highway. You'll treat yourself to stunning ocean views along the way. During your journey, make the most of the recommended pit stops. For instance, pause at the historic St. Augustine Rest Area. You can stretch your legs and rest while enjoying its rich history. Another highlight is the Daytona International Speedway, a true gem for racing enthusiasts. Keep a watchful eye on traffic trends, especially during peak hours. This knowledge proves invaluable, helping you sidestep congestion, particularly around Orlando's vibrant theme park areas.
A Comparative Insight of Cost of Living and Financial Nuances
Let's start by looking at the everyday costs in both cities, such as groceries and entertainment, to understand the financial differences. For example, the average monthly grocery bill in Jacksonville is around $300, while in Orlando, it's slightly higher at $320.
Moving on to the  housing costs, the median rent for a one-bedroom apartment in Jacksonville is about $1,100, whereas in Orlando, it's approximately $1,250. If you're considering buying a home, the median home price in Jacksonville is around $210,000. In Orlando, it's closer to $260,000. Despite Florida's uniform state tax system, it's worth noting that local tax rates can vary. For instance, sales tax rates can differ between the two cities, impacting your overall expenses.
When it comes to job market, there are differences between the two cities as well. In Jacksonville, the unemployment rate is currently around 4.5%, with major industries like healthcare, finance, and logistics driving employment. On the other hand, Orlando has an unemployment rate of approximately 5.2%. Its job market is heavily influenced by the tourism, hospitality, and technology sectors.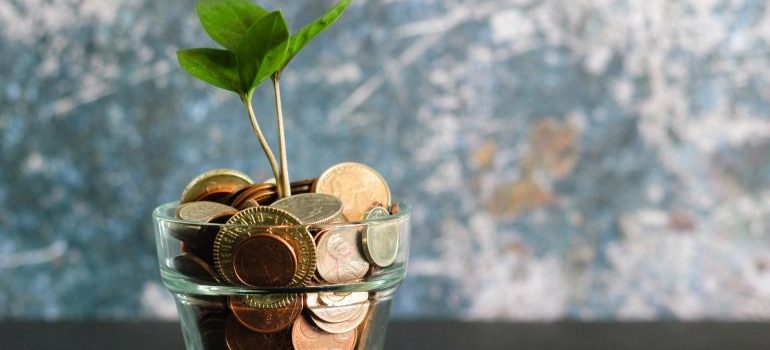 In summary, Jacksonville and Orlando both have their financial nuances and understanding cost of living and job market differences is crucial. It will help you, alongside Jacksonville residential movers, make an informed decision when moving from Jacksonville to Orlando.
Diving Deeper Into Employment
Now, let's take a closer look at the job market by comparing the average salaries across both cities. In general, in Jacksonville it is around $68, 000, and for Orlando it's $70, 000. Shifting our focus, we'll spotlight the major employers shaping each city's job scene. In Jacksonville, significant players include the Mayo Clinic in healthcare and CSX Corporation in logistics. On the other hand, Orlando's employment landscape is driven by tourism giants like Disney and Universal Studios, alongside technology leader Lockheed Martin. For those searching for a job, Orlando provides useful resources. LinkedIn and job agencies such as AppleOne, simplify the process and offer insights into the city's diverse opportunities. No matter if you're moving from Jacksonville to Orlando for work or other reasons, long distance movers in Jacksonville are there to assist you each step of the way.
Embracing Orlando's Culture: What Sets It Apart
Orlando's cultural scene extends far beyond its renowned theme parks, offering a rich tapestry of experiences. The city comes alive with vibrant festivals, such as the Orlando Fringe Festival, a celebration of performing arts that showcases an array of innovative and boundary-pushing performances. For those with a penchant for music and nightlife, EDC Orlando stands out as a must-attend electronic dance music festival, drawing revelers from all around.
Orlando offers a plethora of options for culinary adventures to satisfy every palate. From eclectic food trucks like "The Pastrami Project," renowned for its mouthwatering sandwiches, to the upscale delight of "Victoria & Albert's," which offers an elegant and unforgettable fine dining experience, the city caters to a wide range of tastes. Orlando's culinary landscape truly encompasses the diversity of its population and visitors, making it a gastronomic haven that complements its cultural vibrancy.
The Arts and Outdoors To Discover After Moving From Jacksonville to Orlando
Beyond its iconic theme parks, Orlando unfolds as a treasure trove of cultural and outdoor pursuits. The city proudly hosts the Dr. Phillips Center for the Performing Arts, a hub for world-class entertainment. Also, there's Orlando Museum of Art, which captivates with its diverse collections. You can immerse yourself in the serene beauty of Lake Eola Park, perfect for leisurely strolls and picnics, or venture to the captivating Wekiwa Springs State Park, offering a pristine escape with hiking, swimming, and a glimpse of Florida's natural splendor. In Orlando, artistry and the great outdoors intertwine to offer a well-rounded and captivating experience for all. Get in touch with the best movers in Orlando and plan your move today, so you can enjoy the outdoors as soon as possible!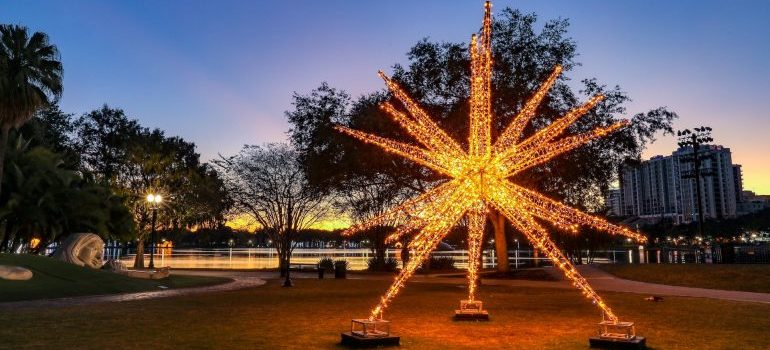 Embracing the New While Cherishing the Old
As we conclude this exploration of moving from Jacksonville to Orlando, we're reminded of the beauty in embracing new beginnings while cherishing memories from Jacksonville. Your journey into Orlando promises a fresh chapter filled with potential for growth, novel experiences, and exciting adventures. Balancing the appeal of starting anew with treasured recollections, this transition opens doors to a world of opportunities and vibrant life in your new home.