Welcome to our comprehensive guide on moving from Miami to Clearwater! Whether you're considering a relocation for work, a lifestyle change, or simply a fresh start, Best Movers Florida is here to provide you with all the information you need. In this article, we'll highlight the benefits and considerations of moving from Miami to Clearwater, ensuring you make an informed decision that suits your needs.
Ensuring a Smooth Transition Down the Coast
When planning a move, it's important to have a clear understanding of the distance between the two cities. Miami and Clearwater are approximately 280 miles apart, with a travel time of around four and a half to five hours, depending on traffic and other factors. This makes the transition down the coast relatively smooth and convenient. However, while traveling on Florida's roads might seem easy, doing it with your entire household is not. Luckily, you don't have anything to worry about. With best Miami movers assisting you, you're in for a smooth and efficient move.
While you have the option of handling the move yourself, hiring Miami long distance movers can significantly ease the burden and ensure a hassle-free experience. The cost of hiring movers can vary depending on several factors, such as the size of your move and the additional services required. On average, the cost of moving from Miami to Clearwater ranges from $1,000 to $3,000. It's advisable to obtain quotes from multiple moving companies to compare prices and services.
What to Expect After Moving From Miami to Clearwater
Miami and Clearwater both offer a pleasant climate, but there are some notable differences. While Miami tends to have a subtropical climate with hot and humid summers, Clearwater boasts a more moderate climate, thanks to its coastal location. The average temperatures in Clearwater range from 60°F in winter to 90°F in summer. The region is known for its refreshing coastal breezes and abundant sunshine, making it an ideal destination for outdoor enthusiasts.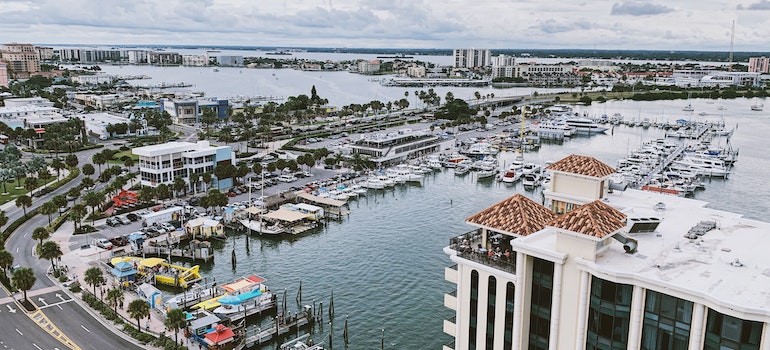 When moving from Miami to Clearwater, you'll notice a shift in the cultural scene and nightlife. While Miami is renowned for its vibrant nightlife and bustling cultural events, Clearwater offers a more relaxed and family-friendly atmosphere. Clearwater embraces a laid-back coastal lifestyle, with an emphasis on outdoor activities, waterfront dining, and community events. It's the perfect place to unwind and enjoy a slower pace of life. If you want to leave the busyness of Miani behind, do it with residential moving companies Miami. They'll make sure everything goes smoothly and delay-free, providing you with peace of mind along the way.
Don't let the living cost differences catch you unprepared
One of the key factors to consider when moving is the cost of housing. Clearwater generally offers more affordable housing options compared to Miami. The median home prices in Clearwater are significantly lower than those in Miami. You can buy a home after moving for approximately 35% less. The median home price in Clearwater as of June 2023 was $369,966, and in the Magic City it was $557,679. When it comes to renting, the average rent for an apartment in Miami is $2,396. On the other hand, Clearwater rents were much more affordable at $1,808.
Additionally, Clearwater has diverse neighborhoods with varying price ranges, allowing you to find a home that suits your budget and preferences. If you are all about leaving Miami's sky-high housing costs, then Clearwater is the place for you. Rely on best Clearwater movers and your new life in this Florida haven is just around the corner. In addition to housing costs, it's essential to consider everyday expenses such as groceries, transportation, and utilities. Clearwater generally offers lower costs compared to Miami in these areas, which can have a positive impact on your overall cost of living. However, it's important to research and compare specific costs based on your lifestyle and needs.
Career Moves In Clearwater
Clearwater has a diverse economy driven by key sectors such as:
healthcare
tourism
technology
The healthcare industry, in particular, plays a significant role in the city's employment opportunities, with several renowned healthcare facilities and organizations located in the area. Clearwater's growing technology sector also presents exciting prospects for job seekers.
When considering a move, it's important to assess the average salaries in the destination city. While salaries may vary depending on the industry and individual qualifications, Clearwater generally offers competitive salaries across different sectors. It's advisable to research and compare salaries in your specific field to understand the potential impact on your lifestyle and financial well-being. Clearwater boasts a relatively low unemployment rate, reflecting its stable job market and opportunities for growth. Compared to Miami, Clearwater offers a favorable environment in terms of job security. It's crucial to consider these factors when evaluating the long-term prospects and stability of your career in the new city.
Educational Prospects In Clearwater
When moving with a family, the quality of the education system is a significant consideration. Clearwater boasts reputable school districts and highly-rated schools, ensuring that your children receive a quality education. It's advisable to research the specific schools and districts in the area to find the best fit for your child's needs. As for higher education, Clearwater is home to several esteemed higher education institutions, offering a range of programs and opportunities for students. The city's universities and colleges provide quality education across various disciplines, enabling residents to pursue higher education without having to travel far from home.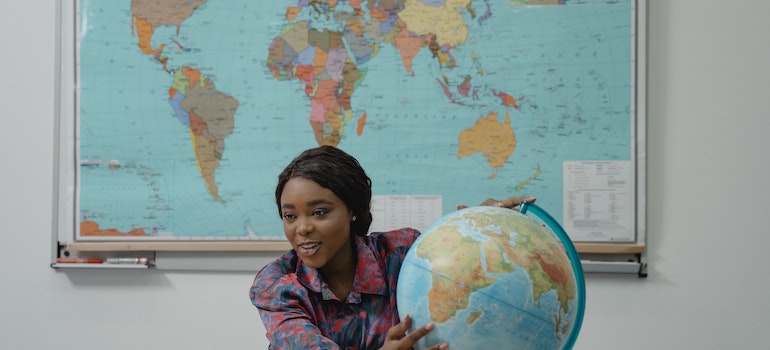 Which Neighborhood to Choose to Move Into in Clearwater
To make sure you are experiencing the best of Clearwater, choosing the right neighborhood is vital. There are quite a few ideal neighborhoods to move into in Clearwater. If we had to choose, however, we would probably pick one of the following.
Clearwater Beach
Clearwater Beach is one of the most sought-after neighborhoods in the city, known for its renowned white sandy beaches and waterfront living. Living in Clearwater Beach offers a unique coastal lifestyle, with easy access to recreational activities, beachside amenities, and vibrant tourist attractions. It's an ideal neighborhood for those seeking a blend of natural beauty and entertainment options.
Safety Harbor
Safety Harbor is a charming neighborhood known for its peaceful atmosphere and sense of community. The area offers a range of local parks, historic sites, and community events that contribute to its unique charm. Safety Harbor provides a tranquil and family-friendly environment, making it an attractive choice for those seeking a close-knit community.
Countryside
Countryside is a suburban neighborhood in Clearwater, offering a family-friendly environment with excellent schools and convenient access to amenities. This area provides a sense of community and a variety of housing options, including single-family homes and townhouses. Residents of Countryside enjoy proximity to schools, shopping centers, and recreational facilities, making it an appealing choice for families.
Finding Your Coastal Haven Doesn't Have to Be Hard
In conclusion, moving from Miami to Clearwater offers a range of benefits and opportunities. Clearwater's moderate climate, coastal lifestyle, and affordable cost of living make it an attractive destination for individuals and families alike. With a diverse job market, quality education options, and vibrant neighborhoods, Clearwater provides a welcoming environment for those seeking a fresh start. We encourage you to explore further, research specific neighborhoods, and make an informed decision that aligns with your goals and aspirations. Good luck with your move to Clearwater!