The decision to move from one city to another is never taken lightly. It's a step into the unknown, a leap of faith toward new experiences, opportunities, and challenges. One such journey that captures the essence of change is moving from Miami to Daytona Beach. This transition marks not just a change in scenery, but also a shift in lifestyle, cost of living, and career prospects.
Before you start with this journey, find out more about the various aspects of this move
. You can always rely on
Best Movers Florida
to help you navigate this transition as smoothly as possible.
The Thrill of New Beginnings After Moving From Miami to Daytona Beach
The prospect of relocating from the bustling city life of Miami to the laid-back vibes of Daytona Beach brings forth a whirlwind of emotions. It's a chance to start anew, embrace a different pace of life, and create memories in a fresh environment. The sunny beaches and friendly community of Daytona Beach await, promising a refreshing chapter in your life after moving with residential movers in Miami, who are the best!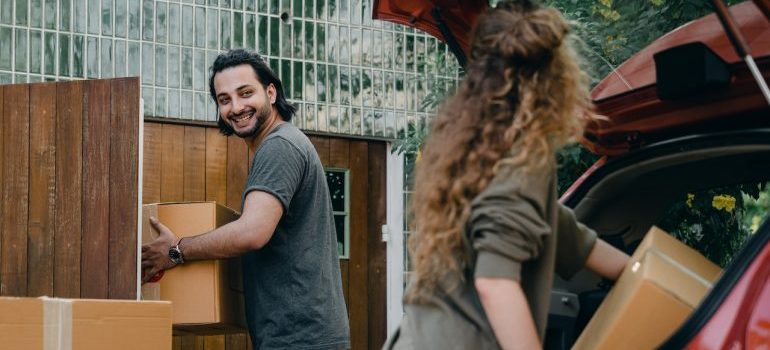 Miami vs. Daytona Beach: Cost of Living Showdown!
One of the most crucial considerations when moving is the cost of living. Miami and Daytona Beach present a notable contrast in this regard. The housing market is a prime example. In Miami, the median home value stands at $369,100, while in Daytona Beach, it's a more affordable $176,800. Rental costs also reflect this difference, with median rent in Daytona Beach at $1,066 compared to Miami's $1,361.
Even utility bills favor Daytona Beach, with average monthly costs for basic services totaling $158,80 for an 85m² apartment, slightly lower than Miami's $165,96. Daytona Beach is an example of an affordable city to live in. If you decide to move there, Movers in Daytona Beach are the ones you should hire.
Job Hunt: Miami's Hustle vs. Daytona Beach's Bustle
Employment opportunities play a pivotal role in any move. Miami boasts higher average monthly net salaries after tax, with $4,328 compared to Daytona Beach's $2,800. However, considering the lower cost of living in Daytona Beach, the scales might still balance favorably. Unemployment rates also differ, with Daytona Beach at 3.30% and Miami at 2.20%. The dominant industries vary too, with Miami focusing on tourism, finance, media, and international trade, while Daytona Beach revolves around retail trade, health care, social assistance, accommodation, food services, and educational services.
Zooming Past Traffic: Commute Comparison
When considering moving from Miami to Daytona Beach, one of the most noticeable and liberating changes is the difference in daily commutes. Commuting can often define the rhythm of our lives, and this is where Daytona Beach emerges as a clear winner. The average one-way commute in Daytona Beach takes a mere 19.4 minutes, allowing residents to savor those extra moments with loved ones, engage in hobbies, or simply unwind by the beach. On the flip side, Miami's hustle and bustle extend the average one-way commute to 28.1 minutes, significantly longer than its coastal counterpart.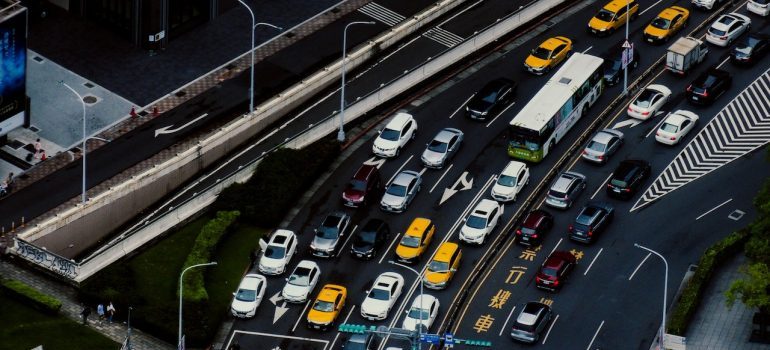 Apart from time saved, the efficiency of public transport also plays a pivotal role in the urban experience. While Miami does offer an extensive public transportation system including buses, trains, and the Metromover, the city's sheer size can sometimes lead to congestion and delays. In contrast, Daytona Beach's smaller scale translates to a more streamlined public transport experience. While it may not boast the same vast network as Miami, it compensates with convenience and reliability, ensuring that residents spend less time waiting and more time living.
Education Showdown: Miami's Campuses vs. Daytona's Classrooms
Both cities offer educational institutions that cater to diverse interests. Miami's prominent colleges and special programs often attract students seeking a dynamic urban experience. On the other hand, Daytona Beach's schools boast a more community-oriented atmosphere. Some of the best colleges in these cities are:
Miami
Florida Memorial University
Miami Dade College
St. Thomas University
Daytona Beach
Daytona State College
Embry-Riddle Aeronautical University
Keiser University
Making the big move: distance, time, and cost
The practicalities of the move are equally vital. The distance between Miami and Daytona Beach is approximately 240 miles, translating to an average driving time of about 3.5 to 4 hours. If you opt for professional movers, the estimated costs could vary based on the volume of belongings, distance, and additional services.
The Best Neighborhoods in Daytona Beach
As you step into the welcoming embrace of Daytona Beach after moving with Miami long distance movers, you'll find a city not only famous for its stunning beaches and motorsports legacy but also a place teeming with diverse neighborhoods that cater to every lifestyle. Some of them are:
Pelican Bay
Indigo Lakes
Seabreeze Historic District
Ortona
LPGA
Mosaic
Latitude Margaritaville
While Daytona Beach's crime rates might be higher than the national average, the city is home to several safe neighborhoods where residents can enjoy peace of mind. Beyond the neighborhood comforts, Daytona Beach is a city brimming with arts, culture, history, shopping, golfing, and sports events. From enjoying world-class entertainment at the Peabody Auditorium to exploring the rich heritage of the Halifax Historical Museum, there's no shortage of activities to engage in. As you settle into your chosen neighborhood, you'll find yourself immersed in a tapestry of experiences that make Daytona Beach a truly special place to call home.
Essential Tips for the Miami-To-Daytona Mover
Adjusting to a new city involves more than just changing physical locations. It's about adapting to a different culture and pace of life. To ease the transition, make an effort to explore local spots, interact with your neighbors, and participate in community events. Must-visit places in Daytona Beach include the Daytona International Speedway, Ponce de Leon Inlet Lighthouse, and the Marine Science Center. Also, make sure to find out how to help children adjust to a move in case you're moving with them.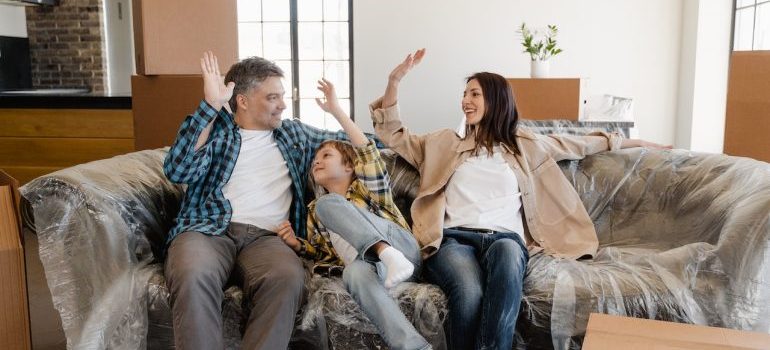 Moving From Miami to Daytona Beach Is a Good Decision!
As you embark on the journey of moving from Miami to Daytona Beach, remember that every change brings with it a world of possibilities. It's not just a change of address; it's an opportunity to reshape your lifestyle, broaden your horizons, and create lasting memories. May your transition be smooth, your adventures be thrilling, and your days in Daytona Beach be filled with sunshine and happiness!