Tampa is the largest city in the Tampa Bay area and one of the most popular locations in the state of Florida. It is home to around 380,000 residents, and it is expected to keep growing. Whether you're moving from Miramar to Tampa for job opportunities, beautiful weather, or sandy beaches, you're in for a treat. However, you should also learn about not-so-great-thing about living in Tampa before you make the transition. In order to have a successful move, you need to be prepared for both pros and cons of relocating to Tampa. In order to help you do that, before hiring some of the best movers in Florida, you can learn about the benefits and disadvantages of living in Tampa, and how to smoothly relocate from Miramar.
Choose the best neighborhood for you
Tampa is divided into North, South, West, and East Tampa, and each of these locations has multiple neighborhoods. The first step when moving from Miramar to Tampa is to decide which neighborhood is right for your needs. All around the city is family-friendly and has a strong sense of community so whichever you choose you won't be disappointed. However, here are some of the most popular ones:
Ybor City
Downtown Tampa
The Channelside District
South Shore
Plant Side
Hyde Park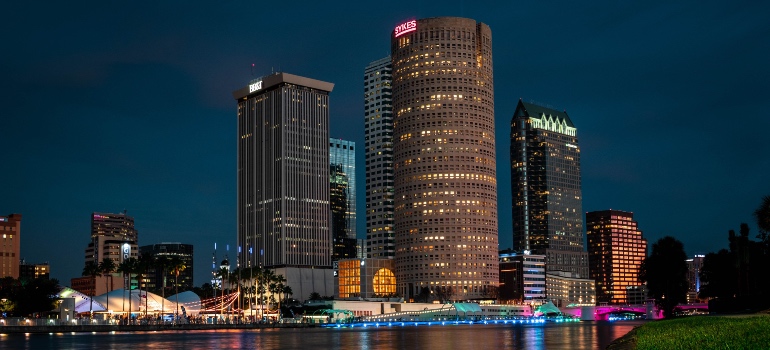 The cost of living
After moving from Miramar to Tampa with long distance movers in Miramar, you'll be pleased to realize that Tampa is 20.3% less expensive than Miramar. However, the prices are on the rise as it is becoming a more popular city to live in. Currently, the cost of living is 1% lower than the national average. The cost of groceries is 7% higher than the national average, while healthcare is 5% below the national average. Affordable housing in Tampa is a big benefit to the city. The median home price is $430,622, while the median rent is $1,309. This is 4% lower than the national average, and 39% below the housing costs in Miramar. Another great thing about Tampa's housing market is that the value of homes is expected to increase. That means that it can a great investment to buy a house in Tampa right now.
The job market in Tampa
If you're moving to Tampa you'll most likely need to find a job in the city. One thing to note is that there are great opportunities for work in different fields, but the average annual salary is lower than the national average. However, it is not all that bad. Whether you're an entrepreneur moving your offices to Tampa with commercial movers in Miramar, or just looking to get a job, here's what you need to know. The job market is growing faster than in Miramar, and finding work has never been easier. Currently, the unemployment rate in Tampa is 5%, which is slightly lower than Miramar's 5,5% unemployment rate.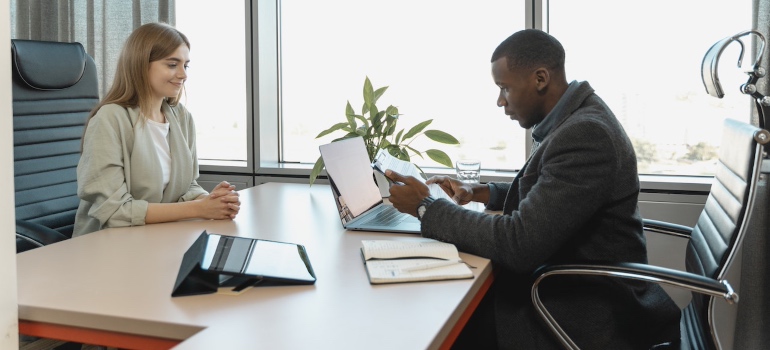 Additionally, the average income of a Tampa resident is $29,704 per year, while an average Miramar resident makes $24,895. Some of the biggest employers in Tampa are in healthcare, finance, tech, supply chain, and digital marketing. If you specialize in one of these fields, now might be the time to contact residential movers in Miramar to relocate to Tampa.
Educational opportunities
Tampa is loved by many families with children because of its great educational opportunities. It has quality schools, whether you choose public or private. Citrus Park is one of the most popular areas for families since it has some great schools. Additionally, New Tampa is developing and attracting a lot of new families since schools have started to open up in the area. Hillsborough County School District is a popular option for younger students, while the University of Tampa is a great choice for higher education. If you're looking for a city with a great education, hiring movers in Miramar and moving to Tampa may be the right call to make!
Entertainment
Tampa has an infinite number of fun activities to try out in the city. Locals especially like spending time outdoors. There is enough variety in the entrainment department that there is something for everyone. Starting off with family-friendly activities, there are adventure parks like Busch Gardens and ZOOs that kids will enjoy, but there are also museums gathered towards children and learning. If you're a fan of clubbing, Tampa has a rich nightlife you will like. There are also numerous music festivals and outdoor events that the city hosts throughout the year. Tampa is a food lover's dream. It has a great selection of restaurants with many international delicacies to try. Last but not least, you can't forget all the beautiful parks, picnic areas, and beaches where you can relax during the warm summer days.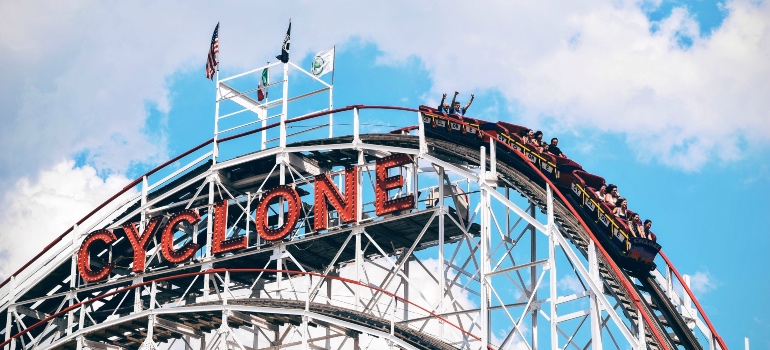 Disadvantages of moving from Miramar to Tampa
Just like any other location in the world, Tampa has some flaws that you should keep in mind before hiring movers in Tampa to help you relocate.
HOA's fees and regulations
The Home Ownership Association is an association that governs many homes in different neighborhoods in Tampa. The goal was to help residents have better quality homes, but unfortunately, it comes with many additional fees and regulations. They can require home renovations and repairs, and there are regular fees, such as the annual fee that you have to pay. This is something you should keep in mind before buying a home in Tampa.
Extreme weather
Even though the beautiful tropical climate is one of the reasons people choose to move to Tampa, it has its problems. The summers can be extremely hot and humid, so living without air conditioning is a nightmare. There is a lot of heavy rain during the summer months which can sometimes stop you from enjoying outdoor activities. Because of its location in the Gulf of Mexico, Tampa is prone to heavy thunderstorms and hurricanes. Tornados can also occur sometimes, which can be really scary, especially if you're not used to them.
Heavy traffic
If you're looking to escape Miramar's 30-minute long average one-way commute, Tampa is not the best option. It also has extremely heavy traffic, and your commute can be a nightmare. Spending hours of your day in transport is something no one wants to experience, especially not daily. Additionally, while public transportation is available it is very inconvenient and limited. Living in Tampa without a car is basically impossible.
Move to Tampa effortlessly
If you're moving from Miramar to Tampa, hiring professional movers can help you relocate effortlessly. You can leave the overwhelming moving tasks to the professionals while you get ready for this amazing new chapter in your life of living in the City of Tampa! Have a safe move!