Are you ready to trade the enchantment of Orlando for the alluring charm of Miami Beach? The decision to relocate is a significant one, and it's essential to make informed choices to ensure a seamless transition. From the cost of living to job opportunities and everything in between, this guide will walk you through the essential aspects of moving from Orlando to the vibrant shores of Miami Beach. Luckily, Best Movers Florida is here to help with every aspect of moving from Orlando to Miami Beach. Let's embark on this exciting journey together as we explore the intricacies of this coastal transition.
City Separation: Orlando to Miami Beach
Dive into the logistics of the move itself. Orlando and Miami Beach are approximately 230 miles apart, translating to a travel duration of around 3.5 to 4 hours by car. Consider transportation alternatives, such as flying or using intercity buses, to determine the most convenient mode of travel for your situation.
Professional moving expenses
Relocating involves expenses beyond travel. If you're considering hiring professional moving services, be prepared for associated costs. Factors like cargo volume, additional services, and distance can influence the price. Understanding these factors will help you budget for a stress-free move. However, working with residential movers in Orlando is usually cost-effective in the long run. No delays, no unaccounted-for fees, and only smooth travels.
Cost of Living Breakdown
When it comes to the housing market, Orlando and Miami Beach have distinct differences. While Orlando boasts more affordable median home prices, Miami Beach's real estate costs are notably higher. In Miami Beach, living close to the beach often comes at a premium. However, for those who prefer renting, Miami Beach offers a range of options, from luxury apartments to cozy beachside condos. Renting or buying, the choice is yours. While nobody can help you decide, you can rely on best Orlando movers to make your relocation smooth and enjoyable.
The average home value in Orlando is $372,000
The average rent for one bedroom apartment in Orlando is $1,600
The average home value in Miami Beach is $521,600
The average rent for one bedroom apartment in Miami Beach is $2,500
Utilities and day-to-day expenses
Utility expenses play a pivotal role in your overall cost of living. In Miami Beach, proximity to the ocean can impact utility costs due to the demands of coastal living. The salty breeze and humidity may affect maintenance needs and energy consumption. Additionally, daily necessities like groceries and transportation might have variations between the two cities. All in all, utilities often seem to be more affordable in Orlando, but personal lifestyle choices can impact that a lot.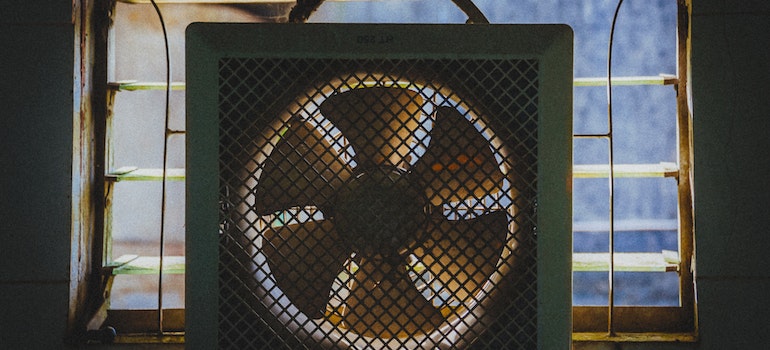 Earnings Spectrum: Orlando vs. Miami Beach
Economic prospects can greatly influence your decision to move. Orlando and Miami Beach offer diverse industries with varying earning ranges. From tech to tourism, each city provides unique opportunities. However, Miami Beach tends to offer higher income potential, making it an attractive destination for career advancement and financial growth. The average annual salary in Miami Beach is $72,000, while in Orlando it stands at $70,000.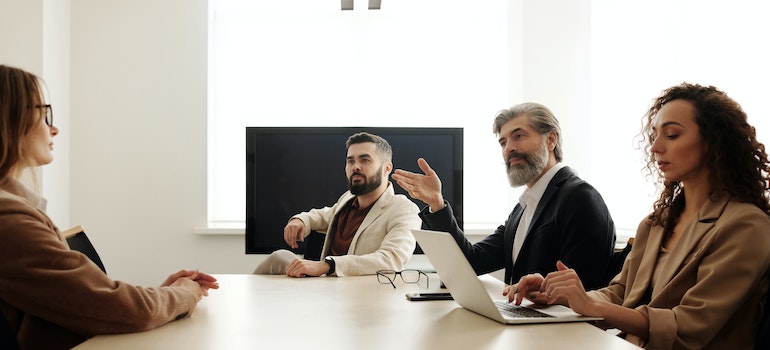 Interested? You're not the only one. Many are moving from Orlando to Miami Beach in search of better salaries. Leave it to the pros to handle the logistics, long distance movers in Orlando will handle everything, leaving you with enough time to secure your new job.
Employment landscape
Unemployment figures reveal insights into a city's economic health. While both Orlando and Miami Beach have bustling job markets, job security and advancement potential can differ. Statistically speaking, Miami Beach has a 0.8% lower unemployment rate compared to Orlando. Researching industries with consistent growth can help you make an informed decision about your career path in the new city.
Discover the economic drivers propelling growth in Orlando and Miami Beach. Whether it's technology, hospitality, or creative industries, understanding these sectors can guide your professional choices. Explore the pathways and industries that align with your skills and aspirations to make the most of your career in your new Miami Beach setting. Here are some popular industries offering jobs:
Real Estate and Development
Technology and Startups
Tourism and Hospitality
Healthcare and Life Sciences
Embracing Miami Beach lifestyle
In Miami Beach, efficient commuting options and connectivity abound. The city's layout promotes alternative transportation methods such as biking and walking. After moving from Orlando to Miami Beach, embrace a slower, more relaxed pace, and savor the enhanced lifestyle. The beachside charm, coupled with accessible amenities, paints a picture of leisure and enjoyment. So, why wait? Let Miami Beach movers transport you safely and smoothly to this piece of paradise.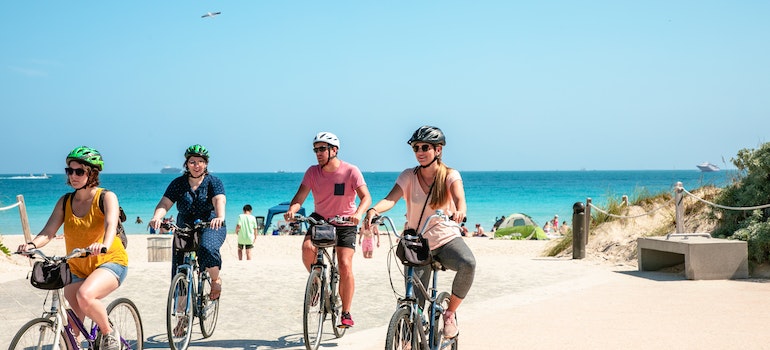 Education Array
When considering moving from Orlando to Miami Beach, education opportunities for you and your family are vital. Compare the educational offerings, from schools to higher education institutions. Whether you're pursuing degrees or looking for schools for your children, both cities have a variety of options to consider. Furthermore, delve into the costs of education, particularly if you're a student or a parent. Miami Beach may offer opportunities for potential savings, including scholarships and financial support. Researching available resources can help alleviate the financial burden of education in your new location.
Prime Miami Beach Neighborhoods
South Beach Vibrance – Experience the vivacious energy of South Beach. This iconic neighborhood is renowned for its cultural richness, vibrant nightlife, and beachfront living. Immerse yourself in the dynamic atmosphere and explore the diverse array of attractions that South Beach has to offer.
Mid-Beach Tranquility – For those seeking a family-friendly atmosphere, Mid-Beach provides tranquility and convenience. With parks, schools, and various recreational options, this area caters to a balanced lifestyle that appeals to both residents and visitors.
North Beach Charms – Discover the charms of North Beach, where a calm ambiance and strong local community spirit reign. This neighborhood offers a slower pace of life, complemented by parks, cafes, and nearby points of interest. Experience the sense of belonging that North Beach provides to its residents.
Making Moving From Orlando to Miami Beach Simple!
As we conclude this journey of discovery, reflect on the insights gained about moving from Orlando to Miami Beach. The allure of a new coastal lifestyle, accompanied by informed decision-making, promises an exciting chapter in your life. Prioritize evaluating your priorities, researching meticulously, and embracing change. Feel free to share your thoughts, experiences, or questions in the comments section below. Your unique journey awaits, and Miami Beach welcomes you with open arms.