Are you thinking about moving from Palm Bay to Orlando and wondering what to expect? Palm Bay is a smaller city located on the east coast of Florida, while Orlando is a larger city located inland. Many people move from Palm Bay to Orlando for various reasons such as job opportunities, a change of scenery, and a bigger city experience. To help you prepare for your move, this blog post aims to provide you with a comprehensive overview of both cities, including their similarities and differences, housing market, cost of living, and cultural and recreational activities. Additionally, we'll offer tips and advice on how to prepare for your move and suggest Best Movers in Florida to help make your move as smooth as possible.
Consider the cost of living when moving from Palm Bay to Orlando
When comparing costs of living in Palm Bay and Orlando, we see that Palm Bay is generally more affordable with lower housing, groceries, and transportation costs. However, Orlando's demand for tourism and entertainment contributes to higher prices for dining out and entertainment. Orlando's cost of living also varies depending on the neighborhood, with more upscale areas being more expensive. Factors contributing to cost of living include the local economy, job availability, housing prices, and local markets. Palm Bay's lower cost of living is attributed to the economy driven by manufacturing, healthcare, and retail. Orlando's higher cost of living is attributed to the demand for tourism and entertainment.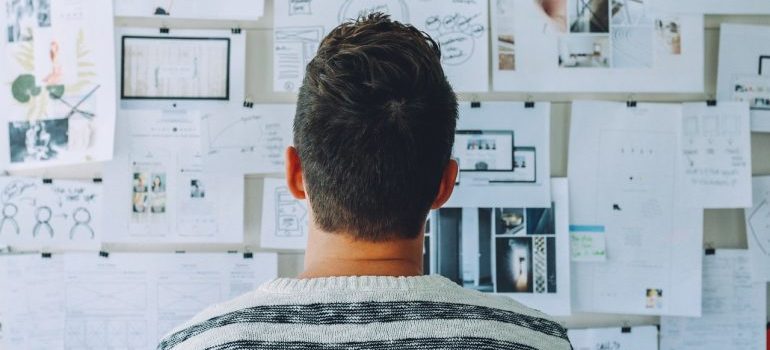 To save money in Orlando, residents can cook at home, use public transport or carpool, and take advantage of discounts, coupons, and loyalty programs. By being mindful of spending, residents can enjoy Orlando's amenities. If you are moving to Orlando, hiring one of the best movers in Palm Bay can help make the relocation smooth and easy.
Job market comparison
Palm Bay and Orlando have different job markets. Palm Bay's strengths include manufacturing, healthcare, and retail, while Orlando is fueled by tourism, hospitality, entertainment, technology, aviation, and education. Major employers in Orlando include Walt Disney World, Universal Orlando Resort, and SeaWorld. Job seekers can find opportunities in Orlando through online job boards, networking events, and staffing agencies. In Palm Bay, healthcare, manufacturing, and retail offer job opportunities with major employers such as Harris Corporation, Health First, and Intersil Corporation. Palm Bay has a stable job market in healthcare and manufacturing, while Orlando offers a wider range of industries. Job seekers should consider their skills and career goals when deciding which city to pursue employment in.
Finding affordable real estate in Orlando: Tips and strategies
Orlando's real estate prices are generally higher than Palm Bay's, with a wider range of properties available, such as apartments, condos, townhomes, and single-family homes. Upscale neighborhoods in Orlando have higher prices, while Palm Bay's affordable neighborhoods have lower costs. To find affordable housing, search for properties in up-and-coming neighborhoods or suburbs, or use a local real estate agent.
When searching for a property in Orlando, consider your needs and lifestyle. Families may prefer single-family homes, while young professionals may prefer apartments or condos. Research local schools, safety levels, and proximity to amenities to find your ideal property. Overall, Orlando offers a wider range of real estate options, with varying costs depending on the neighborhood. To find affordable and suitable housing options, research and work with local experts and hire residential movers Palm Bay.
The price of real estate in Orlando
Real estate prices in Orlando vary based on neighborhood, property type, and size. Orlando's real estate prices are generally higher than Palm Bay's due to its larger size and demand for housing. Upscale neighborhoods, like Lake Nona and Dr. Phillips, have the highest real estate prices with a median home price ranging from $400,000 to over $1 million. In contrast, affordable neighborhoods like Pine Hills and Holden Heights have lower home prices that range from $100,000 to $200,000. The type of property also affects the price, with condos and townhomes being less expensive than single-family homes. Size also plays a role, with larger properties costing more. Despite higher costs, affordable options are available with research and help from local experts.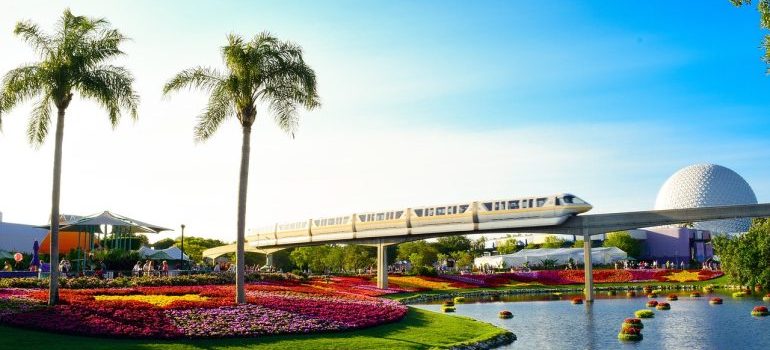 Popular neighborhoods in "The City Beautiful"
Orlando's popular neighborhoods include Lake Nona, College Park, and Winter Park, each offering unique amenities and attractions. While Palm Bay is generally safe, some areas in Orlando have higher crime rates. However, Orlando offers more amenities and attractions, such as theme parks and nightlife. When choosing an Orlando neighborhood, consider safety, schools, amenities, and proximity to work. Research the neighborhood's culture and community events and work with Orlando movers to gain insight into the area's pros and cons. By considering your priorities and working with experts, you can find a neighborhood in Orlando that suits your lifestyle.
Consider family-friendliness when moving from Palm Bay to Orlando
Moving from Palm Bay to Orlando offers families diverse family-friendly activities and education opportunities, including world-renowned theme parks like Disney World and Universal Studios, numerous parks, museums, and indoor play areas. The Orange County Public School District is one of the largest in the country, and there are many private schools and higher education options available. However, families should consider the higher cost of living and traffic in Orlando. It's important to take advantage of the many family-friendly attractions to make the most out of living in Orlando. Hiring Palm Bay commercial movers can make the transition to Orlando smoother and less stressful.
Steps involved in your relocation
Moving from Palm Bay to Orlando can be a daunting task, but with proper planning, and Orlando movers, it can be a smooth and stress-free process. Here's an overview of the steps involved in moving from Palm Bay to Orlando:
Plan ahead and create a moving checklist
Sort through your belongings and decide what to keep, donate, or sell
Arrange for utilities and services to be disconnected and reconnected at your new home
Hire a professional moving company or rent a moving truck
Pack your belongings, label boxes clearly, and take inventory
Load your belongings onto the moving truck or hire professional movers to do it for you
Unpack your belongings at your new home and update your address with important parties.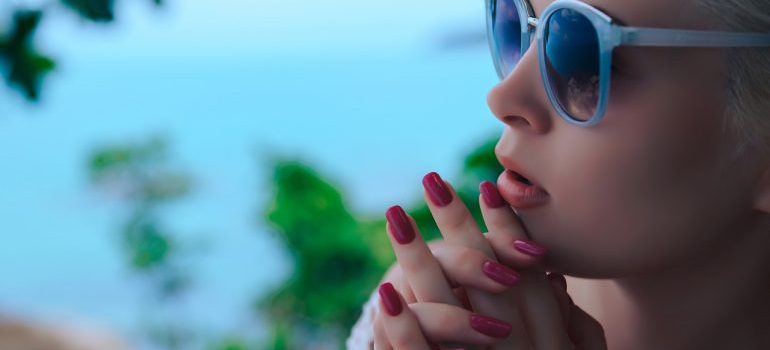 After a bit of preparation, the adventure of a lifetime will be just around the corner
In conclusion, moving from Palm Bay to Orlando can be an exciting change for those seeking a more diverse city lifestyle. Orlando offers world-renowned theme parks, top-rated education opportunities, and a wide range of family-friendly activities. Palm Bay, on the other hand, offers a quieter suburban lifestyle. When deciding to move, it's important to consider factors such as cost of living, job opportunities, and access to amenities. Proper planning, preparation, and research are key to a successful move.