Are you ready to embrace the excitement of city life? Transitioning from the peaceful Riverview to the dynamic Orlando is more than just a move; it's a whole new chapter waiting to be written. We'll explore the journey of moving from Riverview to Orlando, uncovering the suburban charm of Riverview and the diverse opportunities that await you in Orlando. Whether you're seeking a change in scenery, better career prospects, or a vibrant lifestyle, this guide from best movers in Florida has you covered.
Cost of Living: Riverview vs. Orlando
Are you torn between renting or buying your new home? Both Riverview and Orlando offer a range of options to suit your preferences. In Riverview, you'll find serene suburban neighborhoods with a mix of single-family homes and townhouses, while Orlando boasts a variety of housing, from apartments near downtown to spacious homes in family-friendly communities. Consider your budget and long-term plans when making this important decision. Enlisting some help from experts is also advisable. Leave the heavy lifting to Riverview best movers so you can have a smooth and enjoyable relocation.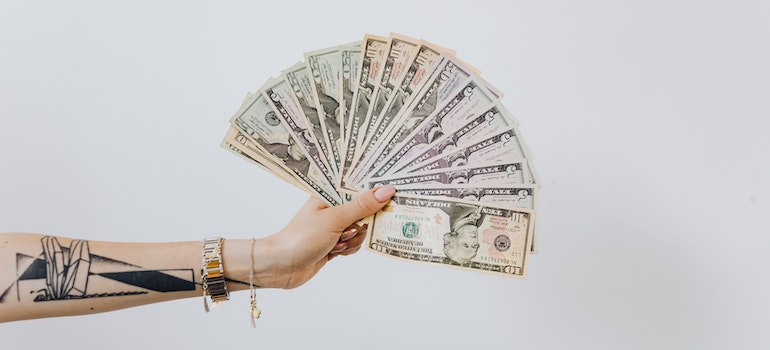 The median home price in Orlando is around  $373,300
The median home price in  Riverview is around $389,820
The average rent for a one-bedroom apartment in Orlando  is $1,580
The average rent for a one-bedroom apartment in Riverview is $1,690
Everyday expenses
When it comes to everyday expenses, Orlando offers a blend of affordability and choice. Grocery shopping, dining, and entertainment options are abundant, catering to a diverse range of tastes. Public transit and biking are viable alternatives to owning a car, while Riverview's suburban setting often leans toward car ownership. If you are also looking for lower living costs, maybe moving here with Riverview residential movers is a good decision.
Healthcare and Insurance
Prioritizing healthcare is crucial during a move. Orlando boasts numerous medical facilities and specialists, ensuring you have access to quality care. Orlando's healthcare scene is more extensive and diverse, with greater access to specialized treatments and medical research. In contrast, Riverview may require residents to travel a bit for certain specialized services but still provides essential healthcare access for its community. A healthy balance between cost, coverage, and accessibility is key as you embark on this new journey.
Education Opportunities: Finding the Right Fit After Moving From Riverview to Orlando
For families, education is a significant consideration. Riverview offers a mix of public, private, and charter schools, each with its unique programs and offerings. Orlando provides similar options, allowing you to tailor your children's education to their needs. Explore special programs, sports, and extracurricular activities to help your children thrive academically and socially. Provide your kids with adequate education by moving from Riverview to Orlando, and ensure a smooth and comfortable relocation with a bit of help from Orlando best movers.
The best educational institutions in Orlando
Are you pursuing higher education or professional development? Orlando is home to universities and trade schools that offer a diverse range of programs. Whether you're looking to enhance your career prospects or explore a new field, Orlando's educational opportunities can play a pivotal role in your journey. Here is a list of the best educational institutions in Orlando:
University of Central Florida: A public research university offering a wide range of degree programs and innovative education technology options, including UCF Online and UCF Continuing Education.
Rollins College: A top regional university with a reputation for excellence in graduate management education, offering diverse programs and a welcoming environment.
Full Sail University: An award-winning educational leader focused on careers in entertainment, media, arts, and technology. Offers a variety of degree programs and professional certifications online.
Lake-Sumter State College (LSSC): A well-regarded two-year institution with campuses in Leesburg, Clermont, and Sumterville, providing personalized and affordable education.
Seminole State College of Florida: Recognized as one of the top 150 community colleges in the United States, offering various bachelor's degrees, transfer programs, and continuing education courses.
Neighborhoods in Orlando: Where Will You Call Home?
Embrace urban living by residing in downtown Orlando. This vibrant area offers a plethora of amenities, cultural attractions, and entertainment options. Immerse yourself in the city's creative energy and explore its rich history and contemporary offerings. If a family-friendly atmosphere is what you're after, Orlando's suburban communities are perfect. Enjoy the peace and tranquility of neighborhoods equipped with schools, parks, and family-oriented amenities. These areas provide a safe and nurturing environment for raising children.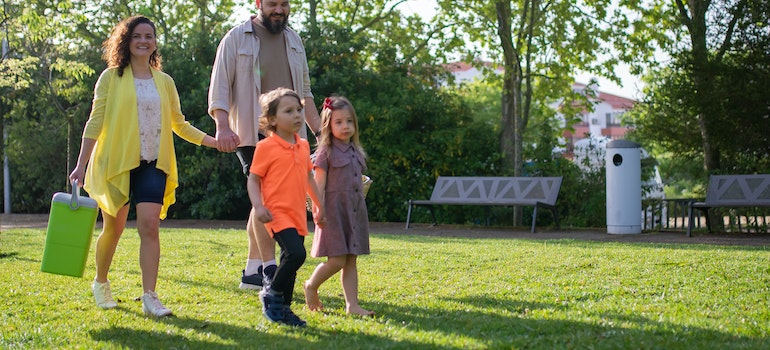 For those seeking an active and engaging retirement, Orlando boasts specialized communities that cater to seniors' unique needs. After moving from Riverview to Orlando, you can enjoy activities, healthcare services, and a strong sense of community as you embark on this exciting phase of life. Young adults and professionals will find their niche in Orlando's trendy neighborhoods. Experience a dynamic nightlife, explore eclectic shops, and engage with the local creative scene. These areas offer a unique blend of work and leisure opportunities.
Orlando's Job Market vs. Riverview's: A Fresh Start
Compare the dominant industries in both cities to align your career aspirations with the right opportunities. Orlando's diverse economy encompasses tourism, technology, healthcare, and more. Research emerging sectors in both locations to gauge their growth potential. Are you interested in Orlando's job market? Then why wait? With a bit of help from Riverview commercial moving companies, you're in for a smooth and quick relocation.
Job opportunities and salaries
Also, be sure to analyze historical trends and current statistics to understand the job market's stability in Riverview and Orlando. Consider factors such as the unemployment rate and job growth projections to make an informed decision about your career prospects. The average salary in Orlando is around $70, 000 annually, while in Riverview it stands at $56, 000. Additionally, compare employee benefits and work cultures to ensure your professional life aligns with your values and expectations. If you're an aspiring entrepreneur, explore the startup scene in both Riverview and Orlando. Evaluate the available resources, funding opportunities, and co-working spaces that can support your venture. Networking and community engagement play a crucial role in the success of startups. Connect with like-minded professionals by joining local professional groups and attending meetups. Research the availability of community support and opportunities for career development in both cities to foster your growth.
Making the Move: Practical Tips
Decide whether to hire movers or undertake the move yourself. Consider costs, logistical considerations, and the convenience each option offers. However, keep in mind that moving with experts is more cost-effective down the road. You won't bump into any unforeseen delays or fees. Recommendations from friends or online reviews can help you make an informed choice.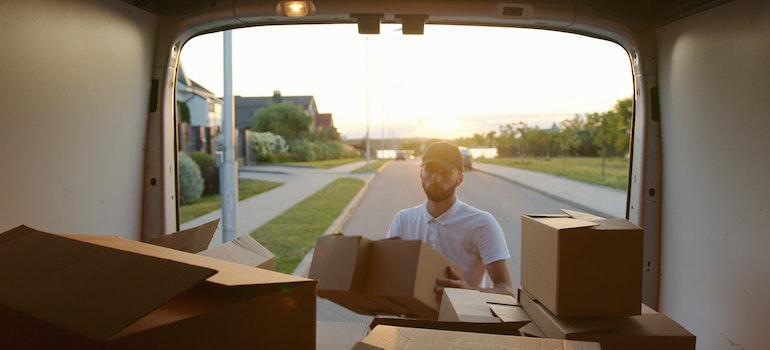 Upon arrival in Orlando, take advantage of newcomer services such as orientation tours and community centers. These resources will help you acclimate to your new surroundings and connect with fellow newcomers. Embrace the differences in local customs and cultural norms as you transition from Riverview to Orlando. This adjustment period can be both exciting and challenging, but with an open mind, you'll gradually feel at home in your new city.
Embrace the Opportunities
Reflect on the unique aspects of both Riverview and Orlando that have led you to this moment. Embrace the opportunities Orlando presents for personal and professional growth. As you start moving from Riverview to Orlando, remember that every step you take brings you closer to a new and fulfilling chapter in your life. So, are you ready to take the leap and begin your adventure from Riverview to Orlando? Embrace the change, make new memories, and enjoy the vibrant lifestyle that Orlando has to offer.