Are you moving from West Palm Beach to Miami? If you do, you are surely interested in making this process as easy and smooth as possible. And in this article, Best Movers in Florida will show you all the most important steps that you need to go through in order the organize a swift and stress-free relocation. Let's take a look.
Leave yourself enough time to organize the move properly
Even though you are in for an 80-mile transition, you still have something that is called long-distance relocation in front of you. And as we all know, long-distance relocations are something that should be taken seriously. The preparation process, in such cases, could last a month or two to be organized properly. Bear this in mind when you choose the time when to start preparing. Our suggestion is to start as soon as you can. The more time you have to prepare, the easier the whole process of moving from West Palm Beach to Miami will be.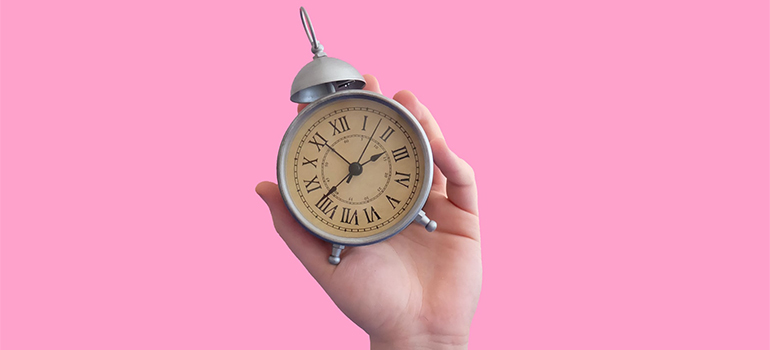 Plan every step of the process
Whenever you are preparing for a complicated process, like a long-distance move is, you need to have some sort of a plan. If you never moved before, surely you do not have clue on how the things that need to be completed before the best movers in West Palm Beach arrive at your home. And you probably do not know in what order you need to do those tasks.  Our suggestion is to use the internet to see how others have organized similar relocations and to take their experiences as an example. In any case, this article should use as a good guide as well.
Dealing with your belongings
Relocation is essentially a process of transporting your belongings from one place to another. Yes, in this case, you need to find the best movers in Miami to do so. However, before you start searching for movers, you need to organize your moving inventory. And by sorting out your inventory we mean decluttering and making a moving inventory list of items that will be traveling with you to Miami.
Decluttering and removing excess items
Decluttering before the move has many benefits. Residential movers in Florida estimate the cost of your move based on the weight of your moving inventory. This means that decluttering is making your move cheaper. Moreover, getting rid of part of your items will also make the moving process easier, as you have fewer items to pack and move. Finally, if you do this smartly, you can make a good profit from selling your items. Here are some of the options you have for dealing with items you do not want to move to Miami: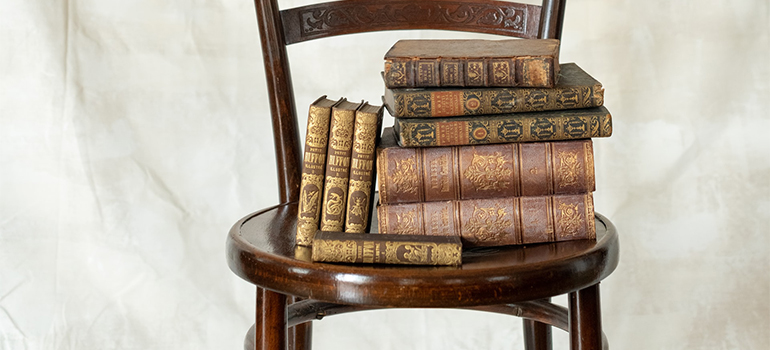 What to do with the items you don't need anymore when you are moving from West Palm Beach to Miami
Organize a garage sale – This is the most profitable way to get rid of your junk. However, it requires many items, time, and organizational skills to be organized properly.
Selling your furniture to a used furniture retailer – If you have a lot of furniture to get rid of, selling it to a used furniture retailer is a fast way to do it. Still, do not expect to make a large profit this way.
Sell your items online – If you have only a few items to sell, doing it online may be the solution that you are looking for. The only problem with this option is that you never know how long it will take to sell everything you have.
Donate to charity – Donating to charity organizations, besides making you feel good about yourself, also makes the process of removing junk easy. Most such organizations will come to your place and take the items without you having to deal with transport. Moreover, in some cases donating during relocation could make you eligible for certain tax deductions in the future.
Rent a storage unit – If you have a lot of items that you do not want to move but do not want to remove completely, renting a storage unit is the only solution.
Junk removal service – When you feel that items you removed are not of use for anyone, you could call a junk removal service to help you.
Preparing a moving inventory list for moving from West Palm Beach to Miami
Once you get rid of the junk, it is time to deal with items you plan to move to Miami. More precisely, you need to make a complete list of items. You need to list their names, colors, conditions, and most importantly, their weight. Movers will want to know how heavy your moving inventory is before they can give you a moving estimate.
Prepare a budget if you want to control your expenses
When you finish completing your moving inventory, before you call movers, you should plan your budget. Long-distance relocations can be quite expensive in some cases. Therefore it is important to make a good plan to keep your expenses under control.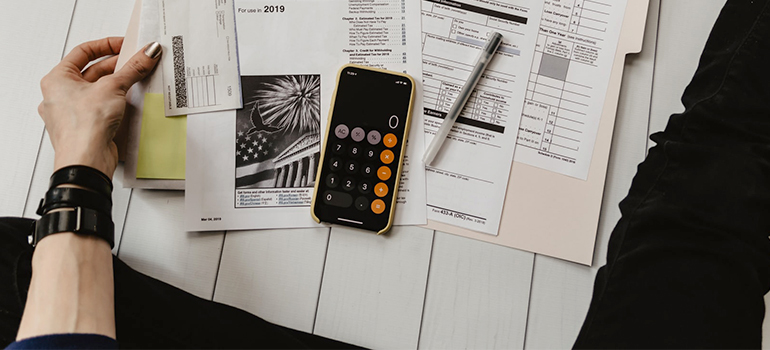 Find an appropriate moving service
Finding good movers is the final step that you need to take care of to complete your move from West Palm Beach to Miami. Of course, when you search for movers there are two things that you should focus on. Their reliability and service they offer. There are many fraudulent movers on the market. That is why you need to be sure that you are dealing with true professionals. Also, to make the move as easy as possible, your movers need to offer services that will make this process, stress-free for you. This usually requires, packing services, furniture disassembling and reassembling, piano moving, pool table moving, etc. If you need more time and you don't want to stress yourself, get packing services and make it easier on you.
Start planning on time and everything will be easier
As you can see, there are many things that you need to do to make the process of moving from West Palm Beach to Miami smooth and without stress. The most important part is to leave yourself enough time to be able to do everything. That is going to be the key.
One of the principal things that you need to understand when you are moving from West Palm Beach to Miami is that the relocation is the easiest part. Not physically, but in other forms. You need to think well before you bring any decision about moving somewhere. Life at West Palm Beach differs from the one at Miami. Are you even prepared for that? And are the rest of your household members ready to agree on this change? Moving is not easy. You need to understand that you are leaving your life back sort of away.
Saying goodbye to the memories you made is not the same for everyone. Some people deal with things like this with ease. While others find it difficult to adapt. Not only for these reasons but consider these the main ones, you need to discover the city before the actual relocation. In other words, this means that you must get and find all the statistics and facts about Miami. And figure out how it differs from life in West Palm Beach. In the end, finally, ask yourself if it is worth it? If it is, you need to find your commercial movers as soon as possible!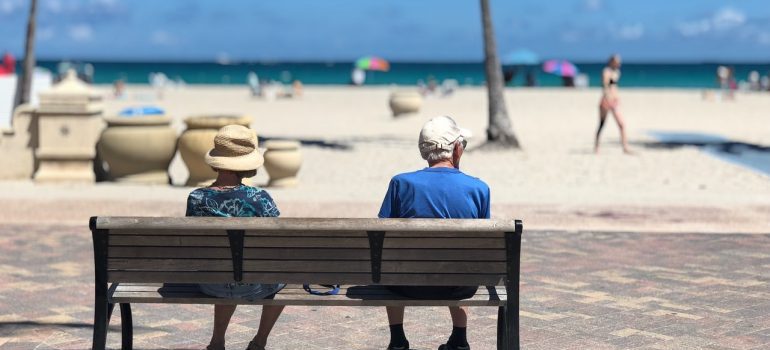 Do you even know what is it like to live in Miami?
Many people consider Miami the most fun city in the United States. Especially when we are talking about the tourists. If you like crowded and popular places, you couldn't have chosen a better location. Miami is for sure one of the greatest and most iconic touristic destinations in the whole world. The ambiance is completely relaxed, there are pristine beaches and the climate is subtropical. What more could you ask for? In Miami fun never stops. You don't have to worry about the entertainment at any moment. There are more than 14 million tourists that visit Miami in one year. This is the reason why this city is always active.
Living here you will feel like it's summer all year round. Mostly when people think about Miami, the first image that pops up into their minds is the skyscrapers, and streets with luxurious cars. Well, Miami is not only about that. Here, you can discover unique flora and fauna in the Everglades National Park and the Biscayne National Park. What is even more interesting here, is that Miami is the only city in the United States that is surrounded by these two national parks.
There are more things to discover
If you are a diver fanatic, then you will be even more surprised. Miami is also considered a divers' paradise. The reason behind this is the fifty shipwrecks that are under the water. All scuba divers just love to explore it. For those who like to seed their own fruits and vegetables, Miami has a perfect climate. You can grow your own tomatoes, avocados, and mangoes. These are not the only qualities Miami can offer you. This city is also a huge corporate center. You can find the highest concentration of international banks. Even higher than in any other city. You just need to find international movers and prepare for your move.
And in the other hand, what is wrong with West Palm Beach?
What you need to consider when you want to make a relocation like this are the facts about the place from where you want to relocate. Is really a situation like that, that you must move somewhere else? Of course, behind one relocation, there must be a lot of reasons. No one relocates just for the fun, or because of boredom or something similar. So, realize what are the most common facts about West Palm Beach, in addition, to understand if the relocation is necessary. For the start, you know that West Palm Beach is located in South Florida. Lake Worth Lagoon is separating this city from Palm Beach. Long-distance moving is not an easy thing, so you need to make a correct decision.
When it comes to West Palm Beach, you are talking about a large city, and that has active nightlife. Costs of living are low, which is a surprising fact for many people. Both visitors and inhabitants. When it comes to the job market, this city is indeed thriving. It is a growing city. And because of this, the unemployment rate is on the decline. For sure, it's lower than the national average. If you work in the service industry, then finding a job here for you won't be a problem. But for the people that are more creative and tend to expand their creativity, the options are very bad and poor.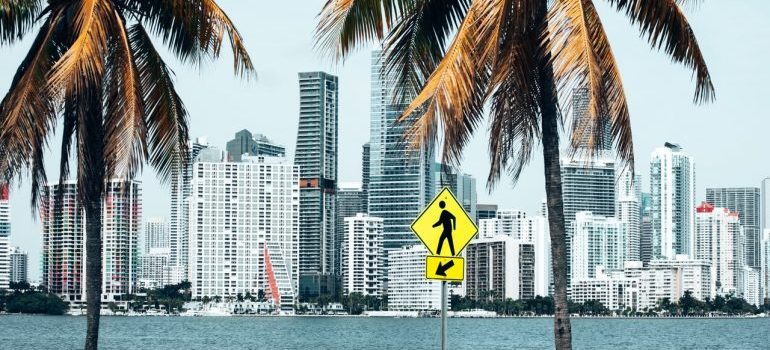 Job opportunities when you are moving from West Palm Beach to Miami
On the other hand, if you want to build a small business, West Palm Beach is a perfect choice. The tourism scene here is active, and because of that, you can find a lot of success. Whatever comes with the hospitality industry here is expanding. If you think about it more, this city is a perfect place for people that are retiring. But if you are younger, Miami is without a doubt a better option for you.
What are the pros and cons of living in Miami?
When you have all the facts and other important information about both Miami and West Palm Beach, what is left to do is to make a pros and cons list for both of them. This will help you realize the advantages and disadvantages of both cities, and in the end, you will have a clear answer. It is much better and easier to decide when you make a list like this. Since you live in West Palm Beach already, you need to make a list for Miami. So, the pros of living in Miami are:
Living in a city without taxes. What can be better?
You will have summer all year round
Entertainment is everywhere, so expect never to get bored
Miami is one of the happiest cities to work in
Soon enough you will realize that outdoor activities are literally endless
If you love the nightlife, there is no better place for you
The food culture in Miami is very rich and diverse
Another cool thing is that Miami is considered a true melting pot of cultures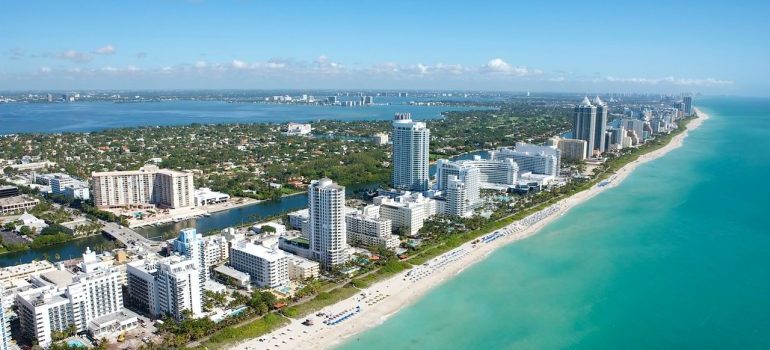 Cons of moving from West Palm Beach to Miami
But, not everything is only perfect, unfortunately. There are also some disadvantages if you decide to live in Miami. Some of them are:
Tropical storms can happen at any moment, and they can destroy a lot
Humidity is high, and for some people it is unbearable
Miami has one of the worst traffic congestion in America
The job market is tight
Accommodation costs are high
But even with these cons or disadvantages, living in Miami can be a perfect opportunity that you got. Discuss it with your family and make this decision together. You can change and turn your whole life upside down but positively. And in the end, when you finally move to Miami, you should look for storage units, to store the extra items that you brought with you.