Moving is a huge process to take on. And it gets even bigger and harder when you're moving with your entire family. Even though it can get tough at times, once you're done moving to Delray beach with your family, you'll see it's worth it. But, before you take on the moving process, you should get informed and get a few tips and tricks. And that's exactly what we at Best Movers Florida have prepared for you today. So, let's dig in.
Why choose Delray Beach as your new home destination?
The city of Delray Beach is mostly known for its many festivals and as a fun and upbeat place. There are many exciting attractions to choose from and a bunch of family-friendly holiday events. It is located near Palm Beach and is 55 miles away from Miami, so it's pretty well connected. This city has been called the "Most fun small town in the USA" in recent years and this nickname has attracted many new residents to move there. Neither you nor your children will ever get bored of the city of Delray Beach. So, what are you waiting for? Schedule your local movers in Florida today!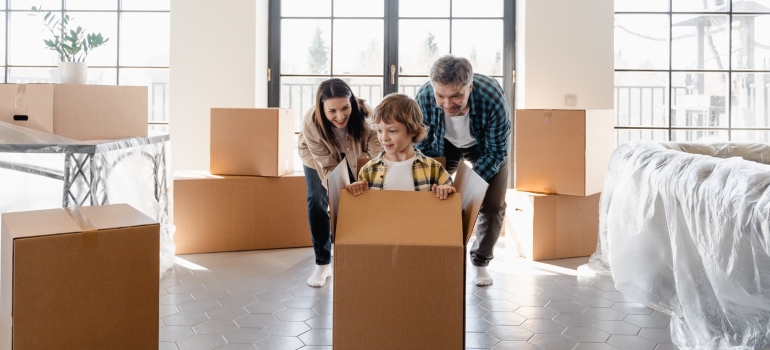 Create a concrete plan for moving to Delray beach with family
The next step in your exciting moving process is creating the perfect moving plan. Typically, we suggest starting a few months in advance. You need the time to hire all the services you need and prepare for all of the packing that need to take place. When hiring moving services, our suggestion is to do that first. Also, keep in mind that there are many different moving services you can choose from. Of course, you will need someone to transport your things. But perhaps you have a piano that needs to be transported carefully or some fragile art pieces.
Just think it through really well and decide what it is you personally need. Almost all movers currently offer packing and unpacking services which can be a huge help if you don't have the time to do it by yourself. Just browse through all of the options and find the best movers in Delray Beach you can.
Keep everyone in the loop
No matter how young or old your children are, you need to keep them in the loop. Moving can be especially stressful for them, which is why you need to make the moving process and your new location extremely exciting. We would suggest visiting Delray Beach before the moving day and showing your kids everything that's in store in your new home city. If you do this successfully, your children will be so excited for Delray Beach and everything new they can do.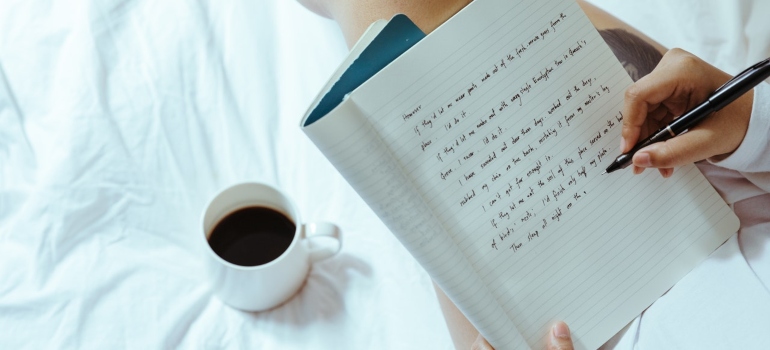 Another way to prepare your kids for the move is to include them in the moving process. Packing together can be a wonderful bonding activity if you opt-out of hiring packing services. And even though it could take a while longer if your children are young, it will still keep them in the loop and create excitement and fun around the move. You will see it's more than worth it when the whole family becomes over the moon excited.
What kind of apartment should you be looking for?
First off, when looking for a family-friendly apartment you should first consider the size of your family. For example, if you're moving with two smaller children, you might be interested in buying or renting a bigger apartment, so they can both get their own rooms once they're older. Moving is complicated and tedious, so you should think of your new home as a forever home. Another great way to choose your new home location is by looking if there are kid-friendly outdoor options near your home. For example, parks with lots of children, playgrounds, or a daycare nearby. When visiting apartments, ask about the security measures, if there are cameras, an alarm, etc. Child safety is the number one priority.
How to find the perfect neighborhood for your family?
Being close enough to a proper school for your children might be the top thing you're looking for. You should, of course, visit the location you plan to move to. So, in that visit, you can take a round through the neighborhood and visit some of the schools. Every reputable school will be able to give you a school program as well as answer all additional questions you might have about their curriculum. But, it is important to do extensive research before settling on a school. You need to make sure everything is in accordance with your child's needs. If you're not sure about a school or need more time to make up your mind, you can always ask for a tour of the premises. This will allow you to meet the teachers and have a talk with the administrators about everything you're interested in.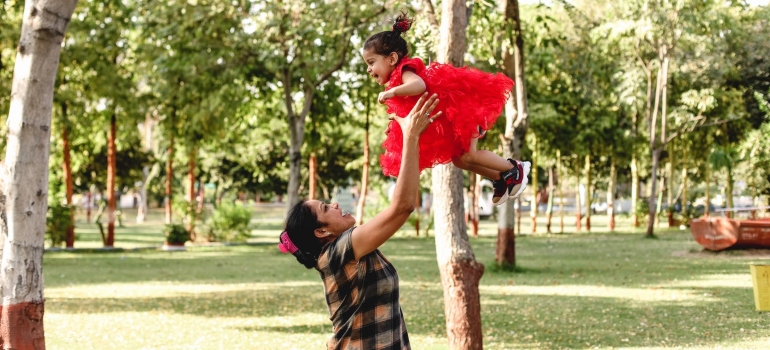 Have patience and empathy
You will soon experience just how stressful moving can be. Just imagine how much more stressful it is for your little ones. We encourage you to have a lot of patience and empathy in this time frame. It will most likely be harder to keep an empathetic outlook on everything when you yourself are stressed out of your mind, but for your beloved little ones – it will be no problem to make it happen!
Be sure to treat your children a lot during this time. Be it takeout from their favorite restaurant, a trip to their favorite places in your current location, or just spending some quality time with them. Make sure they are relaxed and having fun and you will come across no issues during your move! We hope our tips and tricks on moving to Delray Beach with family have proved to be of help. Good luck with your moving journey.