Wherever you are moving it will be a lot easier with the help of professionals. You can help yourself and hire the best movers in Hollywood. Moving requires a lot of preparations including packing, relocation, finding a moving truck, a storage unit, etc. If you are moving to Hollywood and you are planning to do it on your own, you should start early and make a detailed plan.
Make a plan for moving to Hollywood
Moving to another city or a state is never easy. There is a lot of preparation tasks besides packing, you need to gather your documents, find a new job, a new home, etc. Thinking about all that can be really frustrating. Sit down, take your time and make a good and detailed plan. Start early with preparations so you can have enough time to prepare everything:
declutter your home before moving to Hollywood
gather important documents (visas and work permits-if needed, medical records, etc)
gather packing supplies
rent a moving truck
rent a storage
find a new home
or, hire reliable movers
before you begin, set the moving budget
get to know your new city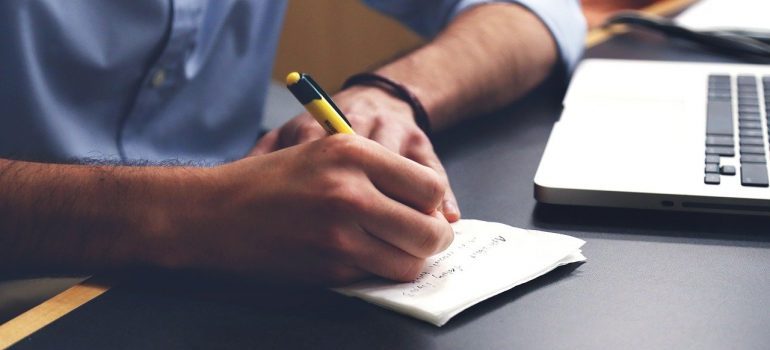 Before you start with packing, decluttering, etc you should set your budget so you are aware in advance how much money you have or how much do you need. If you do not have enough, you should start saving or you can ask for a loan. Living in Hollywood is not cheap so you should be aware of that. You should have enough money to cover your expenses for a few months if you do not have a job already.
Declutter your home
This is maybe the first step when preparing to move. You do not want to move all the clutter to your new home. Go through all your belongings and put aside all that you do not use, that is not worth repairing, and that does not have any sentimental value. Thinking like this will help you decide what to pack for your move to Hollywood. If you have items in good condition, you can sell them, give them to some friends, family, or neighbors. Or, you can donate these items to some charity organization.
If you figure out that you have too much stuff to keep, you can store them. In case you are not blessed with a big closet or basement in your new home, contact some of the moving companies and ask for storage services. Be careful when choosing what to keep, and have in mind that you will have to pay for the storage every month. When choosing a storage unit make sure it is a clean and secured space, but also climate-controlled. Hollywood has a tropical rainforest climate with long, hot, humid, and rainy summers and short, warm, and dry winters. So, keep in mind that you won't be needing some extremely warm clothes and shoes there.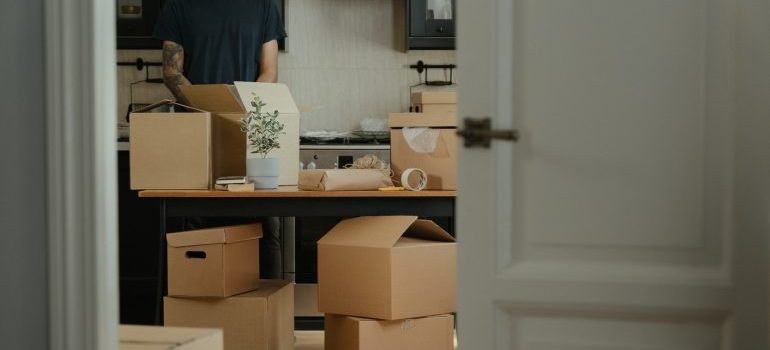 Time for packing
Go room by room when packing. Firstly you should pack your clothes and all your personal belongings. Then you can start with packing your furniture, appliances, and electronics. You should unplug your appliances before packing, especially your refrigerator. Make sure you clean all the appliances and furniture and wash all your clothes, beddings, blankets, curtains, etc. When all of this is done, you should gather as much as possible packing supplies and start packing. You will be needing cardboard boxes (small, medium, and large), plastic bins, bubble bags, plastic wraps, packing paper, packing tape, moving blankets, and furniture sliders. Do not forget about the labels, you will be needing them. If you are planning to disassemble the furniture on your own, you will be needing some tools, and a dolly, of course.
Packing takes the most of your time and energy. So, if you do not have enough time and energy you can hire movers and ask for their packing services. Reliable movers will already have appropriate tools to disassemble your furniture, as well as packing supplies. They are skilled and will do the packing efficiently.
Find as much as possible about your new city
Before you move somewhere you should find all the details and information that are important to you. If you have never been to Hollywood, do the research about its living costs, neighborhoods, schools, job opportunities, places to visit, etc. Check all the important aspects, so you can choose the right neighborhood for you and your family. It one of the safest cities in this area. There is a lot of parks and beaches. You can find here plenty of public and private schools, so if you are moving with your children, no need to worry about their education.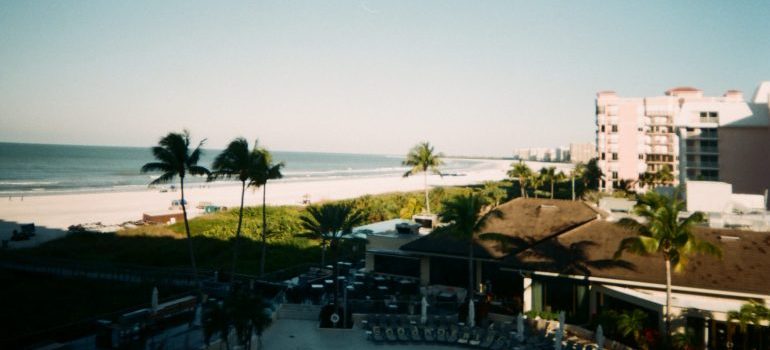 Hire professionals when moving to Hollywood
It may seem that hiring a moving company is a waste of money. But if you do not have enough time, and you can't focus on packing and moving preparations it can produce more harm. You can end up breaking some of the items if you do not pack them properly or if you are not sure how to disassemble them. Instead, you can hire the Best Movers in Florida and let them handle your items.
Reliable movers are skilled and equipped. You will not have to search for packing supplies, moving trucks, and storage units. They will already have all of that. Professional movers will pack your belongings more efficiently and relocate them safely. You will be offered insurance. It will cover any damage caused to your belongings. So if you want to prevent stress, find professional movers that will help you with that.
Moving to Hollywood or anywhere else is a big step. Do not let the stress block you. Make a good plan and you will have a successful relocation. If you want to do it faster, hire reliable movers to help you organize your move. You will feel calmer with professionals at your side.