Miami is one of the most popular cities in the world. People all over the world dream of moving to Miami. And who can blame them? It's a luxurious metropolitan city with a lot to see and do. It's no secret that Miami is one of the leaders in finance, culture, media, entertainment, arts, and international trade, too. This city that never sleeps has a population of nearly 500,000 people and its growth doesn't seem to be slowing down. So it's pretty much obvious why you'd want to move there. However, there's a lot more to moving than just choosing a beautiful city and daydreaming about it. Moving is actually quite tough and stressful, even with Best Movers In Florida by your side. But luckily, there are a few things you can do in order to make your move more enjoyable. Yes, even the "hard" parts. Unfortunately, organizing a move properly can be hard if you lack experience. Luckily for you though, we know all about it and we'll tell you everything we know about making a move less stressful and perhaps even enjoyable.
It's best to get acquainted with Miami before moving to Miami
It's very important to learn a thing or two about the place you're moving to before you actually move. Likely you wouldn't be able to learn everything since there's so much to know about a city like Miami. But whether it's interesting facts about the city or very important information that could help you adapt quickly, it's important to soak up as much knowledge as possible. Today we'll tell you a few important things about Miami which will probably be the perfect starting point for your further research. Keep in mind, just like you should be researching movers or the best options for storage Miami residents recommend, so should you be researching the city itself!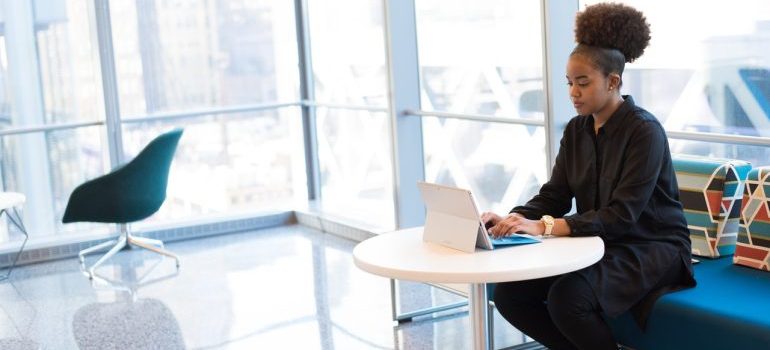 A few things you should know before relocating to Miami
As we said before, there's too much to know for us to be able to condense all that in one short article. But, what we can do is give a quick outline of what Miami is like. So without further ado, here are a few facts about Miami:
Miami is a densely populated city. Miami is a small city with an area of only

143.1 km²,

with about 500,000 residents. That means that the streets of Miami are rather crowded. So if you're used to the empty streets, peace, and quiet, you'll certainly have to adapt to the Miami way of living.
The climate and the weather are important to mention. – Even though the weather in Miami is pretty nice overall, being a coastal city, Miami is prone to some serious rain. That means that flooding is also not out of the question. However, you won't have to worry about snow or cold even for a second after you move to Miami with one of the local or long distance movers in Miami.
Miami is very expensive. You should know that Miami is extremely expensive. On average, everything is about 20% more expensive than the national average aside from housing which is up to 40% more expensive. But what can you really expect from such a small city with so many residents? Even other parts of Florida are not quite as expensive as Miami.
Beware of the tourists. There's no denying that Miami is a popular tourist destination. That means that you can expect your new city to be even more crowded than it would be if it was just 500,000 original residents. However, the fact that Miami is so alluring can also be a good thing. For example, your family member and friends won't say no to your invitations ever again!
Prepare to enjoy yourself like you never have before. If something is great about Miami that's its beaches, entertainment, and food. That means that you could, if you wanted to, have every day feel like a party.
How to make moving to Miami stress-free
We won't lie to you, moving won't be easy. However, with just a few tips, it will be much easier than it otherwise would be. Still, that doesn't mean you shouldn't hire expert residential movers in Miami to help you move. But even though moving can be one of the most stressful life events there are still ways to make it simpler and easier. Fortunately, we know exactly how. Planning and preparation are the most important steps for stress-free moving. So here are the best things you can do organizationally to have a smooth moving experience.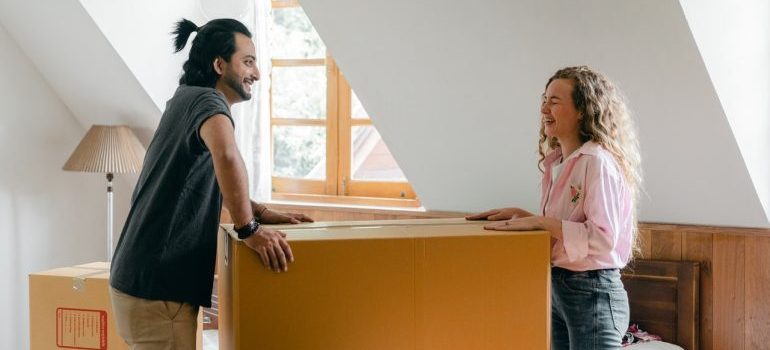 Everything is easier with professionals
It's always easier to have professionals do things in your stead. For starters, unlike you, they have heaps of experience and know exactly what they're doing. That means that the whole process will be much easier with professionals by your side. That includes both residential or commercial movers in Miami, whatever you need, as well as other professionals like cleaners, real estate agents, packers, and similar. Hiring experts will not only make things easier for you but will also free up your time. And we all know how important that is when trying to organize a move while at the same time dealing with everything else life might throw at you on day to day basis. This alone will take a heavy load off your shoulders and the stress will certainly lessen significantly.
Time management is key when trying to move to Miami without stress
Rushing is the most stress-inducing thing when moving. It doesn't matter that you're moving to a sunny and laid-back city like Mimi. The thoughts of golden beaches likely won't help lessen your moving-induced anxiety if you find yourself having to rush things too much during a move. When moving, it's best to take your time. But to be able to do that, you have to start early enough. It might be tempting to think that you have all the time in the world and that packing your bedroom or kitchen is only going to take a few hours. It's just the way our minds are, we've all been there.
However, if you want to have a stress-less move to Miami, you simply have to start early enough and not procrastinate. Aside from starting late, procrastination is your worst enemy. So start early, stay on track, and schedule, schedule, schedule. That's the only way your Miami relocation won't be overwhelming.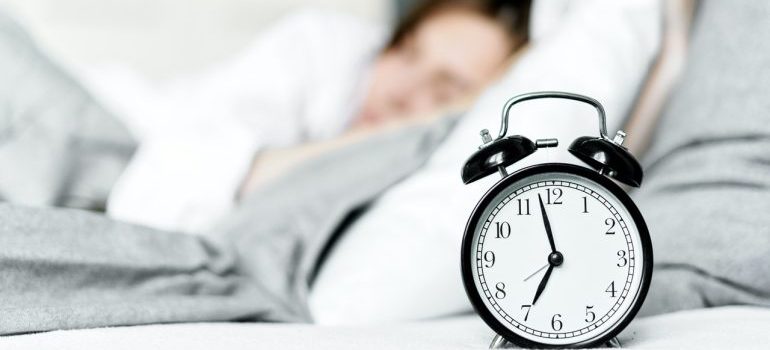 Plan your Miami relocation to a T
One of the easiest ways to avoid stress is to plan. However, not every plan is a good plan. For example, if you simply decide to hire movers without deciding when and how you'll go about doing that, the activity will likely be more stressful than it has to be. So just try to be as detailed as possible with your planning. However, you also shouldn't stress too much if something goes awry. It's very important to be flexible. Just take a few deep breaths, re-center yourself, and start adjusting your other, future plans. Things like this happen. And that's exactly why it's important to start early. As long as you're not doing everything last minute, you'll likely be fine even if something unexpected happens. Just adjust your plan and move on.
Budgeting is extremely important, especially when moving to an expensive place like Miami
Knowing how much you can afford to and even want to spend on moving can be quite helpful. That's why it's important to figure out how big your moving budget will be even before you start planning the move. Of course, adjusting your budget a bit after calculating all of the costs is also smart, especially if you don't have any strict limitations. Remember, when moving to Miami, or anywhere else for that matter, time is just as important as money. That said, Miami is an extremely expensive place, so unless you have heaps of money in your bank account, you should try to save as much as possible on moving. It's all about finding a good balance when budgeting for a move.
It's critical to know where all your important documents are if you don't want to stress
Documents are extremely important when moving. If possible, it's best to transfer as many documents as possible and not carry the copies yourself. For example, you should try to transfer your and your family's medical records, your kids' school records, as well as any other important administrative documents. All documents you're taking yourself should be neatly packed together and ready to go should you need any of them. Birth certificates, passports, insurance, social security cards, should all be packed properly and you should know exactly where they are at all times.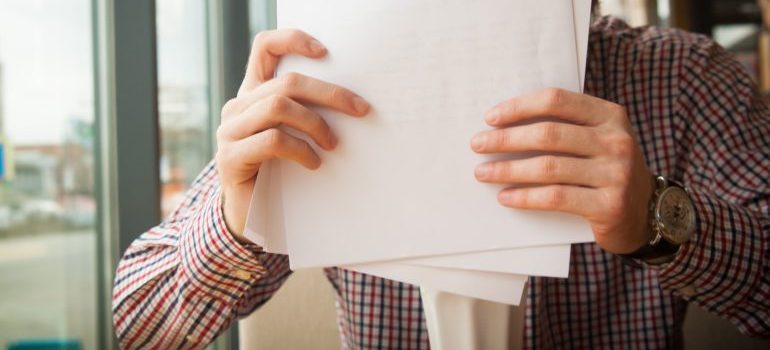 You should have a just-for-the-emergencies kit
An emergency kit is a must if you hope to move stress-free. Especially on moving day, so many things can go wrong, so it's important to have everything you might need on you. Whether you're moving to Miami or someplace else, it's advisable to pack a moving day bag if you're moving locally with the best local movers in Miami, or even a moving day box alongside it if you're moving to Miami from afar. Get some snacks, water, toiletries, phone chargers, extra batteries, scissors, duct tape, as well as a change of clothes, and pack them all neatly in your moving day kit. Also, consider buying a map if you're going by car since you never know what could happen to your cell. You'll feel much better knowing you have things on you that you and your family could use if something goes wrong.
Make time for yourself
This is perhaps the most important topic to discuss when it comes to stressless moving. Your well-being should always come first. And when you put yourself first, the anxiety will dissolve and everything else will fall into place. When planning and executing a move to Miami, it's important to actively de-stress and look for ways to treat yourself. After a hard day of packing, do something for yourself. After taking care of documents, go out with friends or take a relaxing walk around the neighborhood. Or simply, take a bubble bath and meditate. Relaxing, no matter how much you have to do, will help get you through a stressful and laborious time like moving.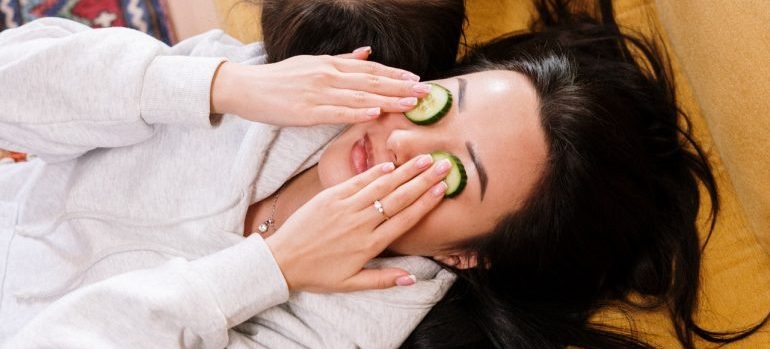 Moving to Miami is a wonderful life event that shouldn't be overshadowed by stress

Miami is a wonderful city that has a lot to offer to a wide variety of people. Many wants and needs can be fulfilled there. Miami is one of the most desirable places on the planet and you should be proud to have managed to move there. Plus, moving is a significant and meaningful life change. Unfortunately, it's often overshadowed by a lot of stress. However, it doesn't have to be like that. You can ensure moving to Miami, for you, is as wonderful as it sounds. All you have to do to make that a reality is to follow these tips and have your expert movers do the rest. If you do all that, your move to Miami could be a fun adventure and not a stressful mess.