Orlando is nowadays a popular moving destination with a thriving economy and plenty of possibilities. People for various reasons come here to try out their chances and live a more fulfilled life. However, no matter where you move, the question remains the same – is a financially comfortable life possible? The answer to this depends upon many factors. That's why we at Best Movers Florida made this ultimate guide to the cost of living in Orlando! Therefore, keep reading to find out whether moving to Orlando is the best choice for you.
Is living in Orlando affordable?
Before you start looking for local movers in Orlando, there are a few things to do prior to that. Moving to any place doesn't come quick, and it's necessary to learn as much information about the city you want to move to. That way, you'll feel more sure that the decision you made is the right one. Cost of living, as well as the economic stability always dictate the life standard in any place.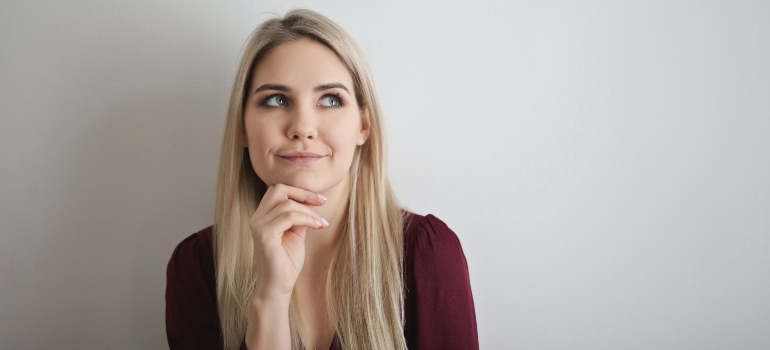 To understand whether living in Orlando is cost-effective or not, we have to consider the following factors:
Job market and salaries
House prices
Grocery prices
Medical expenses
The cost of housing in Orlando is much more affordable compared with the rest of Florida
If you seek affordable housing in Florida, then moving to Orlando is the right thing to do. Although the majority of residents rent their homes, it's not a rarity for many to buy their own at some point. Overall housing expenses in Orlando are 11% lower than the national average. However, it's wise to seek advice from a professional real estate agent before making home-buying decisions. That way, you'll have the best insight into Orlando's current real estate situation and make the best choice for yourself.
Groceries and utilities
The only "downside" to living in Orlando might be the prices of groceries and utilities. As of this year, grocery prices go 2% above the national average. Utilities go up even more – 11% above the average:
Median home value: $308,483
Median rent price: $967.34 per

 month

Gas price: $2.45

per gallon

Electrical energy bill: $186

 approximately

House prices in Orlando are among the lowest in Florida.
Affordable healthcare system
Orlando has one of the best and most affordable (12% below the national average) healthcare systems in Florida. Furthermore, Orlando has some of the best doctors and surgeons in the entire state. Therefore, it's not a surprise that Orlando movers always have plenty of work to do.
The job market in Orlando is one of its greatest benefits
One of the advantages of moving to the city of Orlando is the diverse job market. Various industries employ a great number of people each year, which is why life in Orlando pays off in the long run. Its economy is booming and doesn't seem to stop anytime soon. Whether you seek office or remote work, rest assured you'll find your dream workplace in Orlando. The highest-paying jobs are in the tech and medical industries. Education and manufacturing come second. Furthermore, tourism is also a profitable industry and one of the crucial parts of Orlando's economy.
Lower taxes (6.5% than the national average) attract aspiring small business owners. Thanks to its diversified market, Orlando is an entrepreneur-friendly place with a growing number of startups. That being said, we can conclude that moving to Orlando is a profitable decision for anyone who wants to start a business in a warm and sunny Florida. In case you are one of them, make sure to do your homework on Orlando's startups and the job market. After that, check which commercial movers in Orlando are capable to relocate you and your business safely and stress-free.
Your life in Orlando begins with a hassle-free relocation
If Orlando is your next place of residence, then make sure to start preparing on time. A thorough organization is something that is essential to every successful moving endeavor, which is why spending some time with a paper and pen is necessary. Once you write down your moving schedule and calculate average moving costs, everything will go smoothly from then on.
Are you moving locally or long-distance?
It's important to determine the duration of your move. Shorter relocation journeys require skilled residential movers Orlando, while long-distance journeys include additional services besides the long-distance moving crew. Besides the duration of your move, the final price depends on:
number of packing supplies
additional equipment (heavy loads, etc)
the work movers put into packing and moving
storage size and rental period

Find the movers who provide the services you need for the move.
Put more effort into planning your long-distance move
Hiring experienced long distance movers in Orlando is the best choice you can make. Without a professional moving team, it's not possible to have a safe and time-efficient relocation. Plus, long-distance movers include a wide range of services that are necessary for your moving journey. It takes not only skilled movers but also a decent storage unit and quality packing supplies to have a complete move from start to finish.
Long-distance relocations tend to be more time-consuming. That's why planning your activities ahead is extremely important. You can always ask your chosen movers to help you organize moving preparations in order to avoid burnout. Believe it or not, burnout during the move is quite common if the move isn't coordinated properly.
Keep the cost of living in Orlando in mind when planning a moving budget
Budget planning is the basis of a stress-free moving endeavor. However, don't forget about the cost of living in Orlando too. You will also need another budget plan in order to start a financially comfortable life in your new place. This includes rent price, budget for groceries, buying toiletries, etc. You don't want to move to your new home only to find out you must wait until your next paycheck in order to afford everything you need.