Storage units can be very useful when you are renovating your home or when you are moving, and even in some other situations. If you need additional space and you don't have it in your home, you can always look for storage. But when you decide to take that step you need to be careful and find safe and reliable storage like Best Florida Movers can offer you. Also, you need to know a few basic things about storage, such as sizes, how to store things but you also need to know what items are not allowed in self storage. If you are thinking of storing your furniture, seasonal items, or some other items, this text will be of great help to you. You'll learn what can and can't be stored, as well as several ways to store it more efficiently.
Find proper self storage
Finding storage isn't a difficult task and will not take much time. What is important to know is what you will store and the number of things, so that you can choose storage of the appropriate size in which you will be able to store all your things. Storage Florida can offer you storage units of different dimensions. In them, you can store your things during the renovation of your home, during the move, and you can use them as a temporary solution for your seasonal items.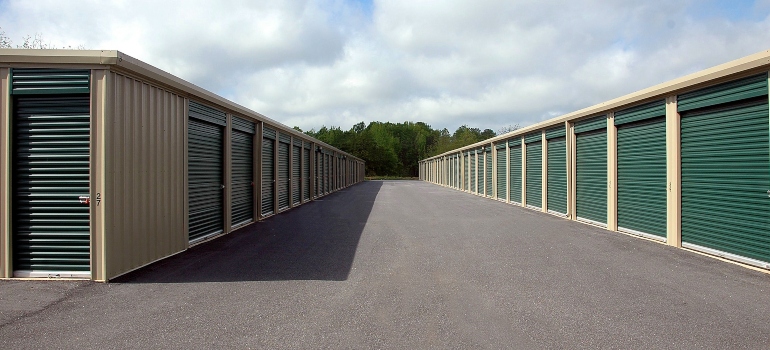 When you want to find the right self storage, you need to pay attention to the following things:
Storage dimensions. Usually, in the offer you can find a storage room measuring 5×5; 5×10; 10×10; 10×15, etc.
Security. Safety should come first. Look for warehouses that are secured with video surveillance, a security lock, and in some cases a security password.
Clean storage. It is very important that all warehouses are clean, free of moisture, dust, and other dirt.
Also, don't forget to look at the list of things you can store and the things you can't. Some items aren't allowed to be stored due to their composition, purpose, or type. For example, some chemicals aren't allowed to be stored because they can spill and cause catastrophic consequences, pollute the environment, and vapors can be toxic. That is why it's necessary to pay attention to the list of illicit items in self storage.
What items are not allowed in self storage?
As we have already said, some things are not allowed to be stored due to their purpose, materials from which they are made, origin, etc. So, we will give you a list of things that are not allowed in self storage:
Flammable things, materials, etc.
Toxic chemical substances and other chemicals.
Unregistered and unusable vehicles, as well as their parts.
Stolen items (jewelry, money, etc.)
Medications.
Weapons, bombs, explosives, etc.
Food and perishable foods.
Live plants.
Living beings, (animals and people).
Wet and dirty things.

Storage of chemicals is prohibited, and the consequences in unforeseen situations are catastrophic.
Storage of weapons, explosives, bombs, unregistered vehicles, stolen items, drugs, chemicals, and living beings can be punishable by law. And the penalties can be great. This is one of the many reasons why storing things like this isn't allowed. Also, storing these things can cause catastrophic consequences such as explosions, poisoning, toxic fumes, etc. Therefore, don't store these things.
Food belongs to the group of perishable foods that, like living plants, wet and dirty things aren't allowed for storage. This can cause unpleasant odors throughout the storage. And also, wet things can cause the formation of mold and moisture, which isn't at all suitable for other things in the storage unit.
What you can store in self storage, and how?
Storage units are intended for storage of home or office furniture, clothes, seasonal items, tools, and everything else that doesn't belong to the group of not allowed items in self storage. When you decide to look for suitable storage, take a look at the storage Miami offer. You can find suitable storage but at the same time a few useful tips for efficient storage of your belongings.
As we have already said, home and office furniture, seasonal items, tools, books, documentation can be stored in self storage. But before you transport all these things to your chosen storage units, you must pack them properly. Miami Local Movers can give you more tips on how to store, as well as some very useful tips on how to pack your things for storage. Also, it's very important that you always consult with professionals, because only they can give you the most authoritative advice.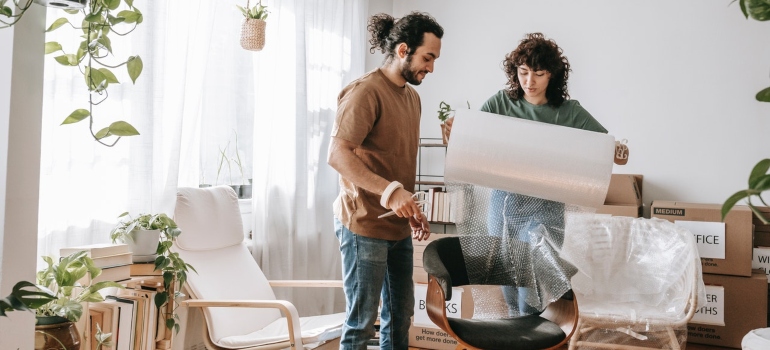 So, before you store your things, you need to prepare them for storing. Sort, pack, and transport are the three basic steps, but first, you need to get packing supplies, and sort things. Then go on their packing. Disassembling furniture can save you space, but it can also take more time. Take a good look at the situation and choose the best way.
Avoid trouble and store only what is allowed
If you store things that aren't allowed, you may find yourself in big trouble. Apart from the fact that storing such things is punishable by law, you can create trouble for yourself and others that can damage your and other people's things, as well as storage itself. Imagine accidentally igniting some of the flammable objects? The consequences are catastrophic. So, take a good look at the list of What Items Are Not Allowed In Self Storage. And follow the instructions. Even, we advise you to make a list of things you want to store and show it to the company where you will rent self storage. They can tell you what can and can't be stored. Good luck and be careful!