Are you a newcomer to Miami?  If so, maybe the Best Movers in Florida were your company of choice. And, they've probably told you about the spectacles that you can expect during the 4th of July celebration 2022 in Miami. Have you moved to Miami together with your family? In that case, you will look for places where you can spend the celebration together. Or you are single? No problem. You can always find places which are offering excellent entertainment? Well, in both cafes, starting your Miami life in this way is the best start you can think of. This is also an excellent opportunity to meet new friends. And to meet your new neighbors. 
A 4th of July celebration in Miami lasts for several days
Certainly, the main event will take place on the 4th of July. But the festivity atmosphere you will already feel several days before that. Actually, you will be able to enjoy all kinds of traditional entertainment. There will be many BBQ parties. Also, you will be able to watch the parades and join the outdoor concerts. And to enjoy the delicious street food. You can simply grab a hot dog and soda, and walk around. 
Since it is a major celebration across the USA, you can expect a lot of unique events during Independence Day. So, besides enjoying a day at white sands, you will be able to choose from numerous extraordinary events. Say, bring the family down to Bayside Marketplace. So, your kids will enjoy free music, games, and photo sessions with characters. And those are just some of the numerous events during the day. At least, before the main event, that will illuminate the beaches with surreal lights. Do you plan to move from another part of Florida to Miami? If so, book the services of the local movers in Miami, before. And be in your new place at the right time to enjoy this unique festivity.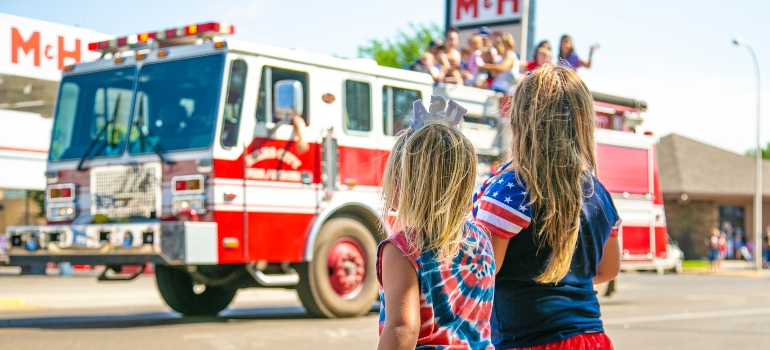 Return of fireworks
The 4th of July fireworks in Miami was always a spectacular event. However, due to the pandemic, the city was missing this grand event for more than two years. So, many are eagerly awaiting Independence Day. And not only the residents. Many visitors are coming those days to join the festivity. And, in case you are still tired from moving, you can always watch the night show from your terrace. Also, keep in mind that the fireworks will start after sunset, approximately at 9 pm.
For 2022 Independence Day, those locations announce fireworks spectacle:
Bayfront Park in downtown Miami
Biltmore Hotel in Coral Gables
Lummus Park in Miami Beach
Gulfstream Park
Trump National Doral Miami, Doral
Milander Park, Hiahleah
Calder Casino, Miami Gardens
The Wharf
Besides, if you have booked Miami movers for after the holidays, you can still enjoy fireworks in your new city by watching a Facebook live stream. It has also been announced for 2022. 
Some places will be closed during the 4th of July celebration 2022 in Miami
Have you already planned your activities for the 4th of July celebration? Hopefully, you did it on time. By rule, the entrance tickets will mostly be already sold out days in advance. For example, if you are planning to join the July 4th Miami fireworks party cruise, you must get tickets well before the event. Of course, there are also many places with free entrance. So, if you are still figuring out where to go, our advice is to concentrate on such destinations. However, when planning, make https://accentcountertops.com/ sure these places will be open. Usually, the hospitality places will work at full capacity. Still, it is better to check. And to plan for another destination, if necessary.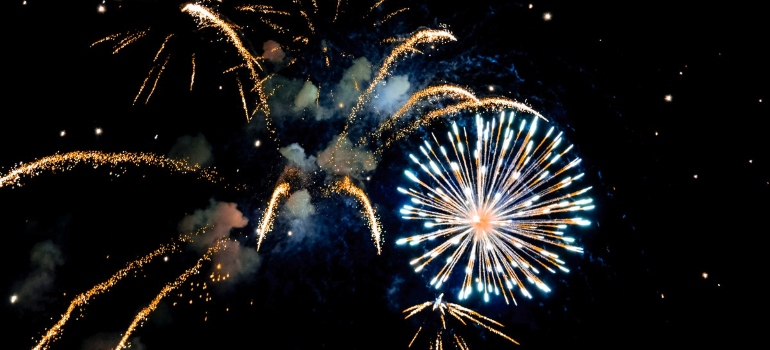 Also, if you are planning to move on the 4th of July, make sure that residential movers in Miami are not on holiday. You may choose this date for moving due for numerous reasons. That is fine. But, bear in mind to check the availability of movers. Also, such a move can be a bit more expensive, due to crowded streets. And you can probably run into some traffic jams, that will slow you down. So, if possible, try to move some days before or after the main celebration day.
Give your kids an unforgettable time for the 4th of July in Miami
Miami is full of waterparks. And they can be a beautiful refuge from the heat for you and your kids. Miami beaches are also nice. But, be sure that your kids will love the waterpark amenities. Your kids will be able to choose between splash zones, water slides, and lazy rivers. All of the parks offer family-friendly times, and they are inexpensive. Also, be sure that your kids will love spending the time in a waterpark before the grand event – the fireworks.
Many single people are using holidays to spend time with friends
It doesn't matter that you just moved in. South Florida is known for its hospitality. Therefore, soon after you move, be sure that one of your new colleagues will invite you to join the party. Simply accept. Even if it's a party of a cousin or a friend's friend. They will straightforwardly accept your presence as if they have known you for years. Just relax and enjoy.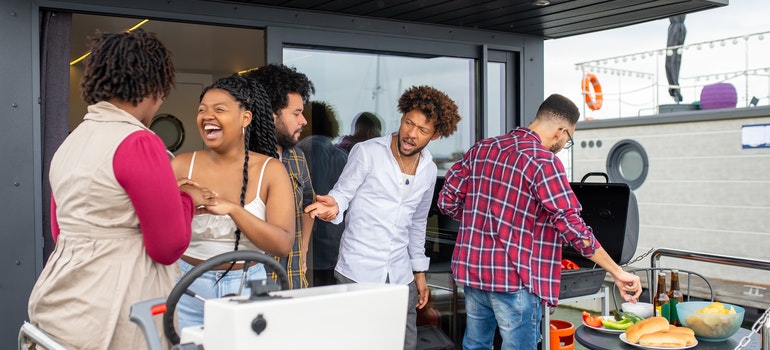 Moving your business to Miami
In case you plan to move your business to Miami, try to do it at least a month in advance. With the extraordinary help of commercial movers in Miami, you will be able to settle before Independence day, Besides, if you happen to work in the hospitality sector, that will be a great choice. That is to say, your business will be timely operational, and ready for numerous visitors. Miami is usually a very visited city. However, during the holidays, the number of visitors will be even higher. And that will help you develop your business from the very beginning.
Make the 4th of July celebration in Miami an unforgettable experience
Taking part in the 4th of July celebration 2022 in Miami, we are sure, will be something you will treasure. You have celebrated many such parties in other places. But the Miami atmosphere will make this even look unique.  We hope we were able to prepare you, so you will know what to expect. And, if you wish to learn more, you can check out more ways to spend Independence Day in Miami.  So, we are sure that you will be satisfied with your choice. And that is regardless if you are moving in, visiting, or starting a new business.