During a move, you'll be making decisions every step of the way. Some, like where and when to move, will have a major impact on your relocation. Others, like what to eat on moving day, will have somewhat more limited consequences. Some, like whether to hire movers or move by yourself, you've probably already thought about. And some you may not even realize are options. Take packing supplies or an example. We always talk about moving boxes because they are the most common way to pack for a move. But did you know that many moving companies Lake Worth FL offer plastic containers as an alternative? And these advantages of renting plastic bins for relocation may just convince you that they are the better option!
Supplies for packing and storage
Whether you are packing your things for a move or for storage, you will need packing supplies. While not all packing supplies are equally well-suited to those needs, there's a variety of things that you can use. Duffel bags and suitcases, for example, can be a way to pack a few things and save a few bucks by using what you already have. But by far the most popular and common choice are cardboard boxes. They come in a number of sizes, they are easy to reinforce and label, and they are usually pretty cheap. You can get some from local businesses or reuse what you already have. And even if you want to get quality moving boxes Florida, all you need to do is contact your movers.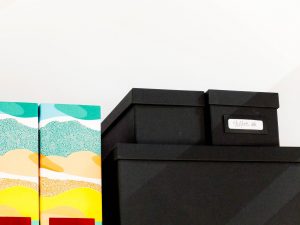 In recent years, however, plastic bins and containers have been growing in popularity. Why? Well, they do have certain advantages over the traditional cardboard moving boxes.
Advantages of plastic containers
Plastic containers hold a number of advantages compared to regular cardboard boxes. They are:
stronger and more durable
waterproof and weather-resistant
easy to stack, carry and transport
easy to pack, close and secure
sustainable and reusable
Advantages of renting plastic bins: strength and durability
It's true, cardboard boxes can be reinforced. But why not get something that's designed to be strong and durable in the first place? Plastic bins are made of high-density polyethylene. The material makes them lightweight without sacrificing sturdiness. Plastic bins will, therefore, hold a much greater weight with much more security than a cardboard box of the same size can. Unlike cardboard boxes, plastic bins don't rip, collapse or get misshapen. So even if you fill a plastic bin to the top, you can be sure that the container will hold while you carry it around, load it on a moving truck and transport it to your new home. Not only that but, due to its durability, the container itself will also act as protection for the items inside it. Two benefits for the price of one!
Advantages of renting plastic bins: resistance to water and weather
Moving in bad weather can be a total nightmare. And it's not just the traffic slowing down due to snow or rain that you need to worry about. As anyone who has ever used storage services Florida can attest, moisture is the absolute worst thing you can face when storing or moving things. Well, one of the advantages of renting plastic bins is that you don't have to worry about that! While cardboard boxes are very vulnerable to moisture, plastic bins are waterproof and weather-resistant. So whether you use them for storage or relocation, you can rest easy knowing that your possessions are safe from water damage.
Advantages of renting plastic bins: ease of transport
Plastic containers are pretty much designed to be easy to stack, carry and transport. Cardboard boxes don't always fit on top of each other and stacks of them aren't particularly sturdy. Plastic bins, on the other hand, can be easily and safely put on top of each other. The bottom of each crate fits the lid of the other so you can easily fit one plastic bin on top of the other.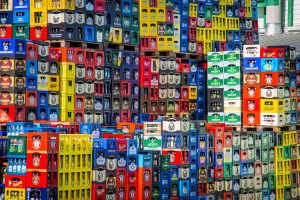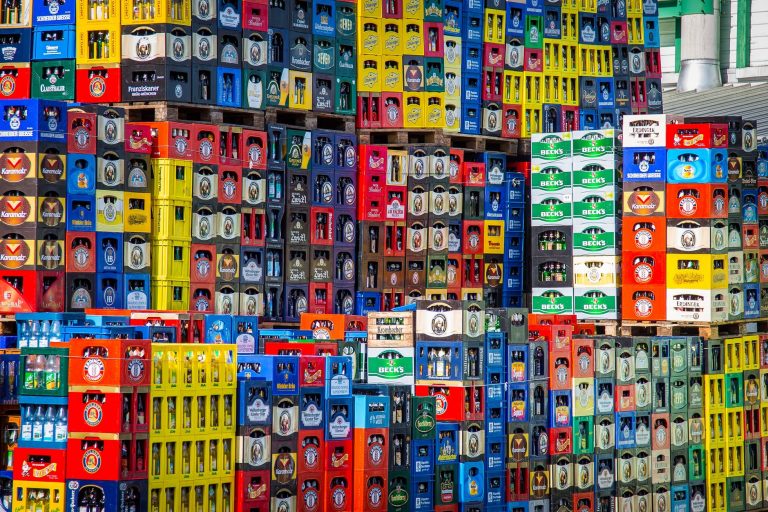 The strong material ensures the bottom bins don't collapse under the weight no matter how many you put on top. This is particularly useful for long-distance relocation when the boxes can stay safely tucked in the back of a truck for a long time.
Advantages of renting plastic bins: convenience and efficiency
Plastic bins are very easy and quick to pack: you just put your stuff inside, pop the lid on and you're good to go! Unlike cardboard boxes, they don't have to be assembled, straightened or taped closed. There's no need for any extra packing material, tape or even labeling.
Advantages of renting plastic bins: sustainability
If you are someone who cares about the environment and regularly checks the news on recycling, we have good news for you! Plastic bins create much less waste than cardboard boxes. For one, they are highly reusable. They also don't require any extra material like tape or paper which you would normally get rid of after unpacking.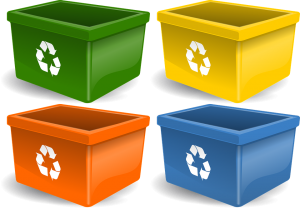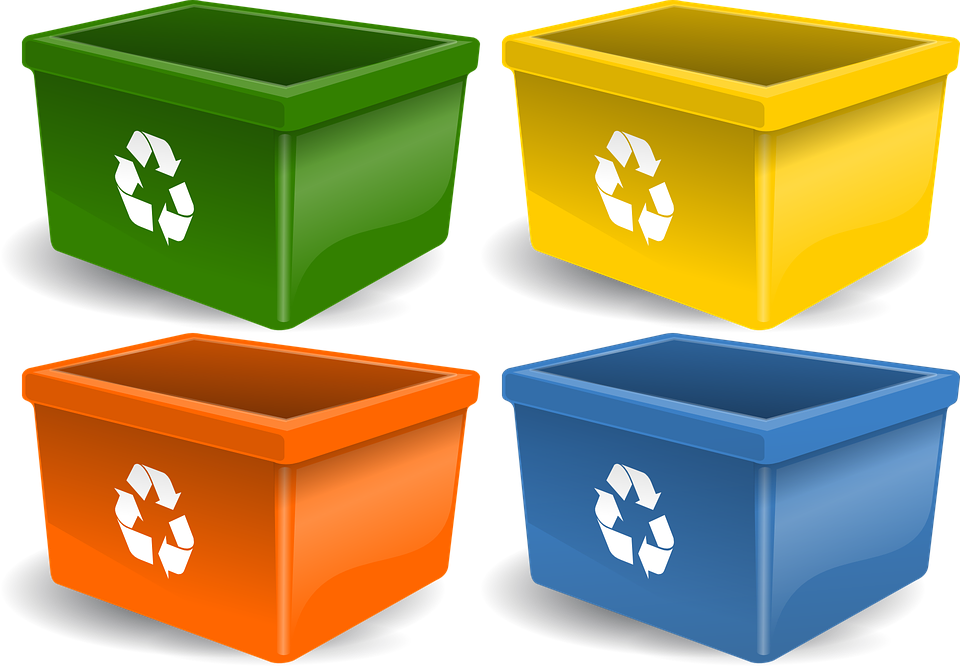 Finally, they are made of recycled material and can be recycled again once they are no longer useable. Neat, right?
Advantages of renting plastic bins: the cost
Yes, renting plastic bins will probably cost more than getting cardboard boxes. But think about everything you're getting with plastic containers! You can put more stuff in them for a longer period of time and have it more secure. You will save on other packing materials and won't spend more on replacements for damaged boxes. In the long run, plastic bins simply pay off more.
Contact your local movers to rent plastic bins for relocation
Now you can see the advantages of renting plastic bins. While you can find certain types of plastic containers in larger supermarkets, your best bet for quality moving supplies are always businesses that specialize in relocation. A number of companies rent and sell plastic containers as their primary business. But you may be able to kill two birds with one stone if your local movers offer plastic bins as a type of packing material. Even if they don't, they may be able to advise you on where to find the best quality plastic bins for the best price. So contact your moving company to ask for more information!