Renting a moving truck is one of those parts of a relocation people usually dreads the most. Understandably, it is a stressful process. You may ask yourself how hard is making wide turns or if you need to get a special license. Also, you may start to question if it is even worth all the hassle. Therefore, you may still not be fully certain you'll rent a moving truck. Whether you end up renting a moving truck or not, it's good to know some tips on how to maneuver it properly. This will most likely be very useful in the process of decision making. That is why we have consulted professionals like West Palm Beach movers. With this in mind, here are the top tips and trick you need to know before renting a moving truck!
Top tips and trick for renting a moving truck
Getting a quote for your actual moving day
Just like moving is way cheaper in the winter time, moving companies use the same system for renting moving trucks. For example, movers like West Palm Beach movers use algorithms to match their rate to the time you are moving. Specifically, the rates depend on the month, week, even on the day you want to relocate. Therefore, the best time to schedule your move and renting a moving truck is in the middle of a month. This is because renting rates tend to go up at the beginning and at the end of each month.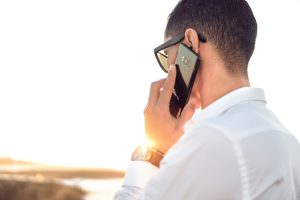 In any case, you should always call in advance and ask about getting a quote. Also, make sure you ask them some of the most important questions.
Questions to ask when renting a moving truck
size – What size trucks do they offer and how much do they cost per day, also ask about their hourly rates (especially if you're doing a short-distance move). This will most likely save you money and you'll get even more options for renting a moving truck.
gas – Ask if the cost of gas is included in the price and what type of fuel do the moving truck need. Also, don't forget to ask if you need to refill the gas tank to the starting levels. Along with this, ask if there will be additional fees for not refilling the gas tank before returning the truck.
returns – You should ask about where you should return the moving truck – to the same facility or a different location. If you're doing a long-distance move, consider hiring nationwide movers Florida. Otherwise, ask your rental truck company if there will be extra fees if you drop the truck off at another location.
moving equipment – Ask if they will provide any additional moving equipment (for example, moving dollies, furniture sliders, padding materials).
mile limits – Ask if they charge extra fees for additional mileage since some rental companies put a designated mile limit in the contract.
changes in the last minute – You should ask about their cancellation policy and if there are additional fees for last minute changes.
upgrades – Ask about any newer vehicles they may have since that will be of great help especially if you're doing a long-distance relocation.
lead time – Ask if there are extra costs for reserving at the last minute and how far ahead should you book to avoid those additional fees.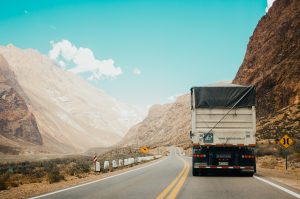 Figuring out the necessary size of the moving truck
Namely, you will want a moving truck that is just right for what you need. If it ends up being too small, you'll have to make multiple trips to relocate all your belongings. Since this is basically impossible with a long-distance relocation, make sure you pay close attention to the truck size. Also, you don't want the moving truck to be too big either. This is because you end up having to overpay for footage you won't even use. If you want to maintain your sanity when moving, look up how to calculate the approximate size of the truck you'll need. The dimensions will most likely be as accurate as possible.
However, if you're just not sure, it's always better to size up. In this way, you won't have to make many back-and-forth trips. Also, you can always use moving blankets and other padding materials to keep everything in place if you have extra space.
Don't forget to inspect the moving truck before renting it
This is a must! You have to examine the outside and the inside of the truck before you take it from the renting facility. Pay close attention to the tires, signals, and lights. Also, make sure to check for any minor scratches or dents since they can charge you for those afterward. It would be best to make note of all imperfections and tell the people in charge before you leave.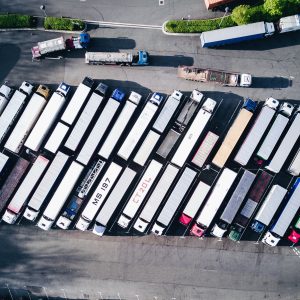 In this way, they won't be able to put the blame on you for the damages. Also, if the moving truck rental company can handle junk removal after the move, check out even that vehicle. This is because junk removal is a very messy job and most damages occur at this stage.
Make sure all your paperwork is in check
In order to avoid getting a headache on moving day, make sure you have all the necessary paperwork with you. If you're not sure what this includes, it's best to call ahead and check. Generally, what you need for renting a moving truck is:
– a valid driver's license for everyone who will drive the truck – keep in mind that most moving companies require you to be over 18 to be able to drive a moving truck.
– proof of insurance – it would be best to decide ahead of time what type of insurance you want to use for renting a moving truck. If your own insurance doesn't cover the damages to the truck or its cargo, you should get additional insurance. This also goes if you don't have driver's insurance.
– a credit card in the name of the person who is renting a moving truck – it is useful to know that some companies accept checks and debit cards as well.