Moving is a hard task. All the preparation, packing, and cleaning can make a person go crazy. That is, of course, unless a person has a top-class moving company, like Best Movers in Florida, by their side. But even with the best help, moving can be very hard and overwhelming. It doesn't help then that even deciding where to move is a task in itself. Researching and weighing the pros and cons of different cities can be very time-consuming, but is absolutely necessary if you want to choose the perfect place for yourself and your family. Florida, luckily, offers many wonderful cities that are very easy to love. And if your eye is on Sanford, you're in luck. Moving to Sanford can easily be the best thing you'll do this year since there are so many benefits to relocating to this wonderful city.
A small city life with a big city feel
Sanford is not one of the cities you hear about on TV. Florida is best known for its biggest cities like Miami and Orlando. That makes it so that the smaller cities, like Sanford, don't get enough credit for what they have to provide in terms of living. For most people, living in Sanford would probably be a lot more pleasant and convenient than living in a place like Miami. It's much smaller but it has everything you might need. However, being well-rounded is just one of the benefits of relocating to Sanford, and there are a lot more!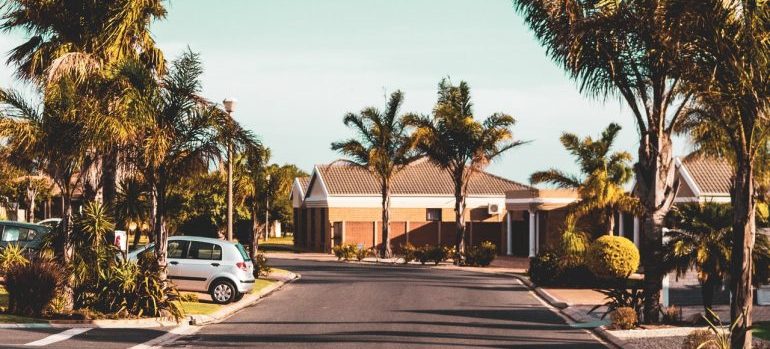 Move to Sanford for safety
Safety comes first for many people. And if you're one of those people relocating to Sanford might be the right move for you. Aside from being under the national average when it comes to crimes, like theft, there are other safety benefits of living in a place like Sanford. Since Sanford is not one of the top 3 Florida destinations for movers during Covid 19 pandemic, if you move there, you won't be living in the epicenter of the pandemic. One of the main reasons why the virus keeps spreading is that people move about freely, and since Sanford is just not that popular for relocations, you won't have to worry about the constant influx of new people.
If you decide to relocate to Sanford you'll enjoy plenty of nice weather
Climate and weather are two of the main reasons why people choose to move to Florida. Central Florida, where Sanford is located, offers the best of both worlds. You won't have to deal with the slightly cooler winters like the northern parts of Florida have to. But you also won't have to deal with the scorching summer south has. On top of that, being so close to the coast, make the climate in Sanford very mild and pleasant. The weather is usually lovely and sunny. That makes it perfect for beach trips and outdoor activities. So if you're looking to buy a home in Florida in 2021, you might want to consider Sanford.
By moving to Sanford you'll be connected to… Everything?
If you have to travel for work, you'll love living in Sanford. This small city is pretty much halfway between the very south and the very north. On top of that, it is connected to major cities through a highway. That's why the best movers in Sanford are some of the most efficient movers in the state. Just like you'll be able to get anywhere you want with ease, so can movers. You can't beat having a highway running through your city.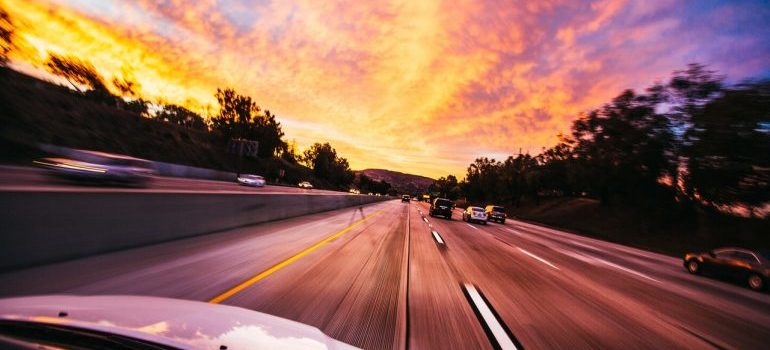 So close to Orlando
One of the main benefits of living in Sanford is that it's so close to Orlando. Orlando being one of the biggest cities in Florida makes it very attractive to people who are looking for opportunities. However, by relocating to Sanford, you'll live close enough to a major city that's teeming with opportunities, without having to deal with all the bad things that come with living in a large city? Polluted air and noises? No thanks! Overcrowded streets? Not in Sanford! If you wish to live a peaceful life yet have everything you need just one short drive away, you might like living in Sanford.
Moving to Sanford can provide you with some of the finest education
Florida has a great schooling system as it is. However, statistics show that Sanford schools score particularly high on knowledge-based tests. So if you're planning to move with your family, you might want to consider Sanford. Especially if your primary focus is a great education.
If you move to Sanford you can expect a warm community
Let's face it, meeting new people and the community after moving can be very hard. Especially for those that are shy or introverted. However, if you relocate to Sanford, that's just something you won't have to worry about. Communities in Sanford are very warm and welcoming. You can expect to become friends with your neighbors in no time! Are you looking for a friendly place that's child-friendly and accepting? Sanford is the place for you!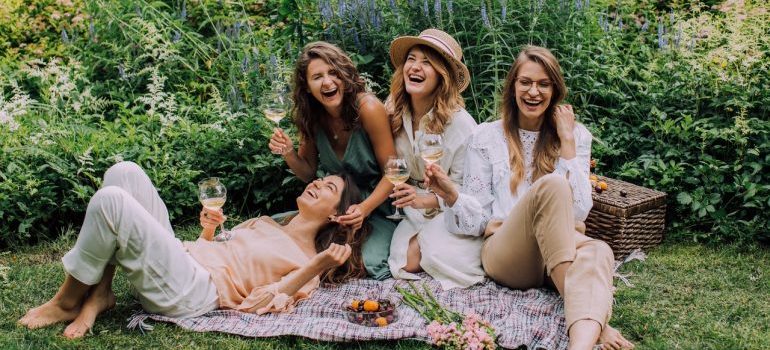 Moving to Sanford is the right step for many people
Moving is not just a simple task of packing up at your old address and unpacking at your new one. No, it's so much more than that. Moving often entails a big life change that often also includes a change in lifestyle. That's why you should choose a place you're moving to carefully. That said, moving to Sanford or a place similar to that, has many benefits a lot of people would find appealing. That's why, even though not very popular, these types of places still appeal to a certain group of people. What more, the more you know about Sanford, the more you'll love it. Do your research and give Sanford a fair chance!