Florida has become one of the most popular destinations in the USA. It has an ideal position for people who like warm weather all year long. Of course, there is much more to Florida than the weather. But, the real 'problem' could occur if you do not have a specific place in mind where you would want to move to. You should first inform yourself and see what city offers the most for you. After that, you can call the best Florida movers for help and let them take care of the rest. But first, let's see the best places to buy a home in Florida in 2021!
Best places to buy a home in Florida for 2021 – decide now!
It is very important for you to weigh everything before making a decision. That is the reason why we wanted to present a couple of places that we find suitable for life.
Consider moving to Tampa
Tampa is not the biggest city in Florida but it certainly has a lot to offer. It is a home of almost 400,000 people and the good thing is that this number is increasing every year. There are various reasons for this. The great thing about living here is that it will not be a disaster for your financials. There is no state tax there and the prices of the real estate are not that high. You can relatively easily find a suitable home for you that will not break your bank. You will just need to find a good real estate agent that will help you with this endeavor.
But, there are many more things why you should consider moving to Tampa this year. Great diversity, friendly people, and lots of free time activities should be enough for you to pick Tampa as your new home!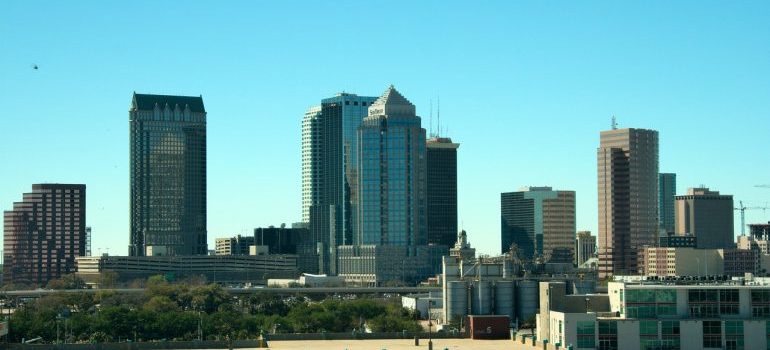 Cape Coral might be the perfect place for you
There are pretty great reasons why we have included Cape Coral on this list of great places to buy a home in Florida. It is a place with the biggest network of navigated water. There are even more canals than in Venice. That means that this place is great for people that like water and everything around it. Besides that, the cost of living is not high. You get a lot of sports activities, incredible beaches for you to enjoy and all for a reasonable price. You should really include Cape Coral when making a decision. We guarantee you will not regret it!
It's no secret that Miami is super popular
We could all agree that Miami is probably the most recognizable city in Florida. We have all watched a ton of movies and series that happen in this city. It is all for a good reason. The looks of the city are certainly enough to attract someone. This city offers everything that a big city offers. Great schools, great nightlife, great recreational centers, and probably the most famous things, beaches! Miami offers great beaches where you can go and enjoy yourself.
This is a very diverse city and you will have the chance to see a lot of different cultures. Some people like to live faster and to experience many different things. If you are willing to relocate here, there are a lot of great Miami movers that will be glad to help you relocate. Miami has everything that you need for life. And more!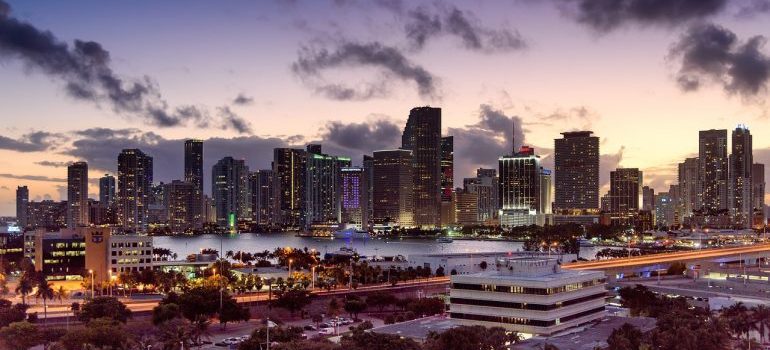 Orlando is definitely worth considering
We have to include Orlando in our list of best places to buy a home in Florida for 2021. It is a big city, with a lot of similar characteristics as Miami. That means that if you are fond of Miami, you will most likely like Orlando too. The weather is very good and you will not have any problem with it. You will not have to change your plans just because the weather got bad. You can plan everything in advance. Due to this, you can plan a lot of different activities in Orlando because it has beautiful nature. It is not all about buildings and houses. There is something for everyone and that is why moving to Orlando is such a great idea.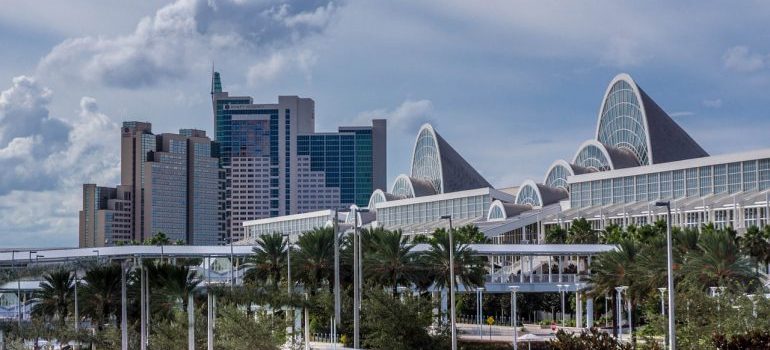 Many opt for Jacksonville
Jacksonville is a great place to buy a new home in Florida! Besides good weather, you can expect a lot of other quality things. Jacksonville is a place that is well suited for people with families. That does not exclude every other place on this list but this is just better. There is content for all ages and you should not have too much trouble finding something to do.
When it comes to art and food, we could say that Jacksonville is among the best. You will have the chance to experience diversity every day. Every day could be different depending on your current wishes. If you need, you can easily access other major cities because Jacksonville is close to them.
When moving get professional help!
No matter which city you choose to relocate to, you will have to move. Depending on your current location, you may need long-distance movers that know how to handle this kind of relocation. The important thing is to find suitable movers for the job. There are so many companies nowadays and you can easily make a mistake.
You need to have time in order to pick the right moving company. It is important to check the company thoroughly so that you could be sure they will handle the job properly. It is important to check their license, to read moving reviews in order to see previous customers' reviews, to get moving quotes, etc. Be careful and you should be able to make the right decision!
What you can draw from all this
Florida is a big peninsula. It is home to a lot of great cities that should also be included on this list. On the other hand, we have selected a few that we find best. Even though this list of best places to buy a home in Florida in 2021 could be longer, we are certain that you can easily make a decision based on this list and start a new life!