It is always a good idea to invest in real estate. After all, you can sell your property later if you need money or you want to move to another city. This is especially important in 2023. As you can see, many unpredictable things are happening around the world. For this reason, you need to invest something where you will know you can receive your money back. Before you go looking for the best movers in Florida, here are all the best Florida cities for real estate investing in 2023. Make sure to choose a city based on your financial situation and whether you will be able to pay your mortgage on time. This means having a stable job so consider the job market in all the cities that pique your interest.
Consider Orlando as your next destination
Everyone knows the city of Orlando. It is located in Florida's sunbelt region which is popular for its warm temperatures, beautiful beaches, world-famous amusement parks, various attractions, and so much more. Since it has more than 2.5 million residents, you can see that it is really popular to live in Orlando. It is especially popular among retirees and young professionals. The median home value is around $300,000 while the rental price is $1300. You can also decide to rent your place after you purchase it. It all depends on your decision. In addition to this, the average 30-year fixed mortgage rate is around 4.4%. It is also a popular place where many people are relocating with the assistance of Orlando movers. This is because it has a large employment sector. The most common ones are healthcare, social assistance, retail trade, and tourism.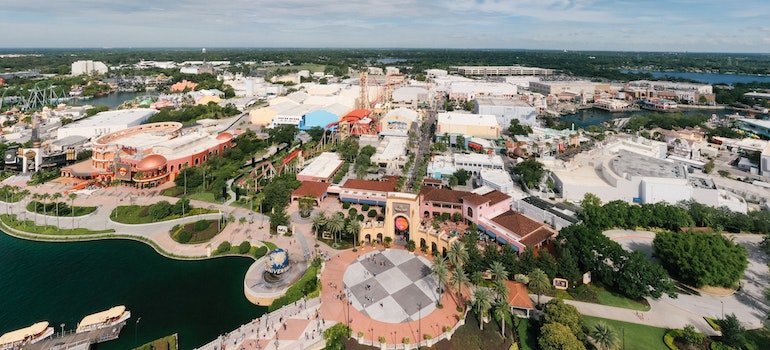 The next city where you can invest is Tampa
Tampa is a popular city for tourism. Tampa Bay is the second most populated metropolitan area population of over 3 million people. Even though it is quite expensive to live in Tampa, it is a good place to invest if you have a large budget. The median list price is around $277,700 the average rental price is $1,249. An average fixed mortgage rate is also 4.4 just like in Orlando. Furthermore, home prices in Tampa have risen recently but the city still has a lot of neighborhoods where you as an investor can find affordable properties. In addition to this, Tampa has a strong local economy and its main focus is on job growth in many industries, mostly financial services, and healthcare. For this reason, you should be able to find a job quite easily after Tampa movers finish with your relocation.
Jacksonville is also one of the best Florida cities for real estate investing
You should also consider Jacksonville if you want to purchase a property. The median listing price is around $200,000 while the average rental price is $1200. Jacksonville is quite popular among seniors because it has an excellent healthcare system. This means that the city has more than 20 hospitals and other medical institutions. In addition to this, if you are working in the medical field, you shouldn't have a hard time finding a job. This is extremely important if you're planning to move to Jacksonville and purchase a property. After all, after you finish working with Jacksonville movers, you will need to be able to financially support yourself and pay your mortgage on time. Luckily, the job market in Jacksonville is quite stable so you should not have any major problems purchasing a property and having a successful relocation.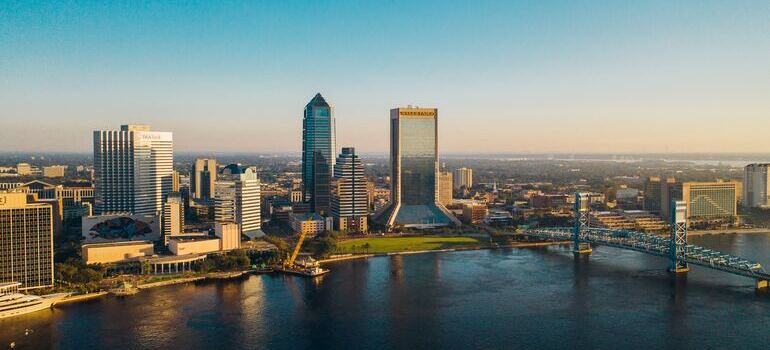 Fort Lauderdale should be on your list as well
Another city that has quite an attractive market for rental properties would be Fort Lauderdale. If you look back, this city has experienced extreme growth, mostly attracting young families from all over the country. The median home value is around $364,100 while the average rental price would be around $2000. Even though the rental price in Fort Lauderdale is a bit higher than the rest of the cities in Florida, this can work to your advantage. You can purchase a property and then you can rent it. This means that you can easily pay off your mortgage with the rental money you receive every month.
However, if you plan to purchase a property in Fort Lauderdale, you should do it as soon as possible. It seems that property prices available only increase in the next few years. So, hurry up and get in touch with Fort Lauderdale movers sooner rather than later before the prices skyrocket.
Clearwater should also be on your radar
Clearwater might be a smaller city when compared to others mentioned on this list, but it has many things in common. These would be job opportunities and population growth, and it is quite affordable. For this reason, Clearwater has become pretty popular for people looking to invest in real estate properties. The median property value is around $241,200. However, the most interesting part would be Airbnb rental income which is more than $2500. Since Clearwater has many beautiful beaches, it is extremely popular among tourists and many people are also moving there with the assistance of Clearwater movers. Therefore, you should definitely use this to your advantage and invest in a property that you can turn into a rental house. Clearwater's advantages also include the following:
the stable local economy
the growing technology industry
affordable real estate market
It is not surprising that many people are looking to invest and purchase a property in Clearwater.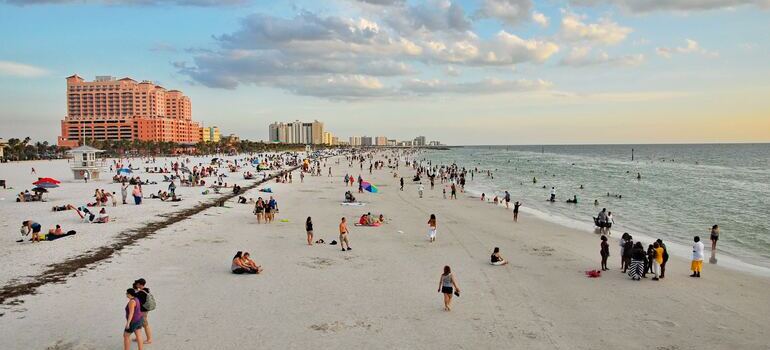 Where should you invest your money?
As you can see, there are many great Florida cities for real estate investing in 2023. Among the ones already mentioned, you can also consider West Palm Beach, Cape Coral, Doral, and Keywest. Now, it is up to you to decide where you want to invest your money. To do that, you should go and visit several real estate agencies in all the cities that you like. This way, you can plan your budget properly and see which properties you can actually afford. Be realistic and do not go over your budget. After all, the main point is to invest money in order to gain more back and not lose it in the process.