If you've ever thought about moving to Hialeah in sunny Florida, you're probably interested in the best neighborhoods for families in Hialeah. This city northwest of Miami belongs to Miami-Dade County and is the largest in Florida. The family-oriented city is located on the Miami Canal and close to Virginia Gardens, Bal Harbor, Surfside, and North Miami Beach. Also, this is one of the greatest Spanish-speaking communities since it has the largest population of Santeros outside of Cuba. Almost 96% of the population reported on the census that they speak this language in their home. The city is known as a haven for the Flamingo bird as well as for its Hialeah Park. This can be a good foundation for moving, and when you decide to take that step, explore our database to find the best movers in Hialeah for your move. Let's see which neighborhood will be the best for you and your family.
Reasons why Hialeah is a great choice
Hialeah is a vibrant city with diverse culture, excellent Cuban cuisine, and a wide range of outdoor activities. This mostly Hispanic community with 230,135 residents according to the 2021 census, like all big cities, has its good and rough areas. Hialeah is one of the most densely populated cities in the US without skyscrapers. It is very centralized, and everything seems to be nearby. In a city with 73% Cuban and Cuban American residents, Santeria is very popular. It is a religion of West African and Caribbean origin, which includes the traditional practice of spiritual healing.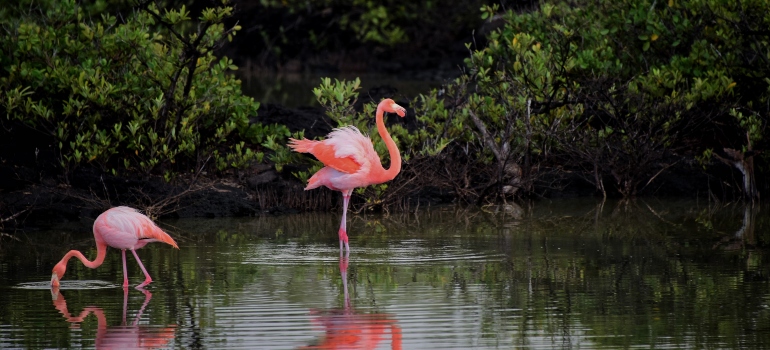 The city is relatively safe to live in, given the overall crime rate of 12%. More importantly, it has seen a steady decline over the last decade. With 621 public schools and 293 private schools, you'll have plenty of choices to enroll your children. What you need to keep in mind is that you have to choose the neighborhood according to the postcode of the school where you want to enroll your children. Hialeah is also a city where continuous work to improve the sports and recreation sector is noticeable. Among the 75 neighborhoods, the best for families in Hialeah are:
Westhaven Park
Palm Springs
Deer Park
Westhaven Park
This quiet family-friendly neighborhood is home to many families. Out of a total of 70,485 residents, 70.96% are in family households. US-born citizens make up 24.17% of the population, while those who were not born in the states make up 48.06% of the total population. Among 24959 households, 6741 households have children. What makes this neighborhood good for families? This is a neighborhood with easy access, which will allow your local movers in Hialeah to move you easily. Also, you will find desirable real estate, highly-ranked schools, and excellent places for shopping and recreation.
According to Redfin, the median selling home value in February 2023 was $347K, which is 29.2% less than the previous year. Among the total population of this neighborhood, 48.9% are homeowners. If you still belong to the majority of the population that rents a home, prepare about $2000 for a 3-bedroom apartment. Nearby is the Westland shopping mall and a large number of restaurants with different cuisines. Here you will find Henry H. Filer Middle School as well as Engineering and Science University Magnet School middle and high school.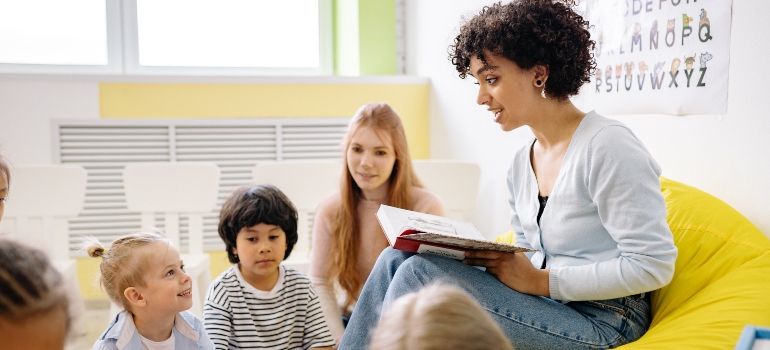 Palm Springs
Palm Springs is an urban settlement with a population of over 66,000 people. As many as 85.2 percent of the residents of this settlement are of Cuban origin. This is part of Hialeah where you will find a large number of restaurants, shops, and cafes. If you are moving your business to this area, you can find many commercial movers in Hialeah in our database to help you with this. Of all employees in Palm Springs, 21.6% are employed in sales and service jobs, from large sales accounts to working in fast food restaurants. The largest number of Palm Springs residents, 36.4%, have manufacturing and labor occupations.
The median home value is $527,885, which prevents many residents from becoming homeowners. But for a median rent of $1,500, you can find a good apartment. Of all households, 45.2% are family and 18.2% with children. Schools that may catch your attention include the K-8 Air Force Base International Education Center, Palm Springs Elementary School, as well as North Hialeah Private Christian School. You can spend the day with your family at Lake Cecilie or Sparks Park.
Deer Park is one of the neighborhoods for families in Hialeah
Deer Park neighborhood is a smaller neighborhood with a total population of 42,246. Of that, 67.82% are family households. The largest number of homeowners have houses with 3 bedrooms. The houses are oriented around Ken Mattingly Park and among them are many luxurious ones with swimming pools and large gardens. Real estate prices range up to $900K, although the median home value is $461K. This neighborhood has a 30% lower crime index than the national average. The largest number of residents are work in private companies, and although the average household income is around $50,000, many earn up to $150,000 a year. The neighborhood is residential, so if that meets your needs you can find your residential movers in Hialeah in our database. You can always jump to the parks, downtown, or shopping areas in neighborhoods nearby.
What can you expect from living in Hialeah?
Life in Hialeah can be very interesting, especially if you are a fan of warm weather and beaches. Near Miami, access to the ocean will be easy. The downside of living in this part of Florida is the dangers of flooding and hurricanes. However, you probably know that all of Florida is subject to the same severe weather.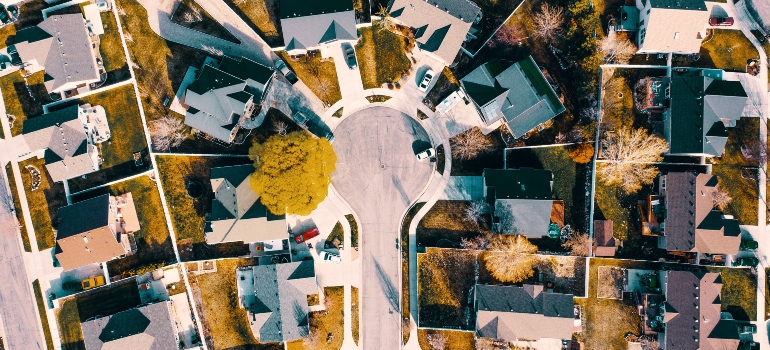 As for the cost of living, it is 15% higher than the national average. Costs also vary from one neighborhood to another, especially in terms of real estate prices. If you are coming to this part of Florida from another state in search of work, keep in mind that the job market is growing slightly from year to year. The unemployment rate of around 8% is higher than the national average, but the city's good location among other nearby cities will allow you to look for work there as well. For your long-distance relocation, we have a selection of long distance movers in Hialeah, so look for them on our platform. The city cannot boast of quality healthcare, but you can always look for private options or drive to nearby towns in search of specialists.
Search our website to find movers to move you to one of the best neighborhoods for families in Hialeah
Whether you're moving from a nearby neighborhood or a neighboring US state, our rich platform will allow you to find exactly what you need. Moving is the easiest with the help of reliable moving companies. Therefore, choose the best neighborhoods for families in Hialeah, and with the help of movers in the City of Hialeah, make your relocation stress-free.