You are about to become a resident of Palm Bay, one of the most populated cities in Brevard County. This place is rich in natural beauty for those with a curious and adventurous spirit. It is an ideal place for sports enthusiasts and nature lovers. People of every age will find their favorite places and activities here. From hiking trails to mountain biking to the many golf courses and parks that surround you and allow you to enjoy many other outdoor activities, this is the perfect place to spend long, hot summers. Families find this Space Coast city appealing thanks to the excellent schools and safe neighborhoods. The following are some of the most desirable neighborhoods for families in Palm Bay.
Palm Bay Neighborhoods
The Palm Bay-Melbourne metropolitan area is one of the fastest-growing regions in the United States. Many Palm Bay residents live on the border of Melbourne, as the two neighborhoods are very close. Some areas of Malabar are also included.
The northern parts of the city are notorious for their crime rate. Palm Bay residents, therefore, prefer the Southwest Palm Bay and Southeast Palm Bay neighborhoods. Some of the most popular neighborhoods for families in Palm Bay include:
Port Malabar
Bayside Lakes
Lockmar
Southwest Palm Bay
Palm Bay is one of the most affordable places in Florida. Home prices start at $160,000 and rent at $1,000. Food prices are also below average. These are just a few of the reasons to move to Palm Bay, and there are many many more.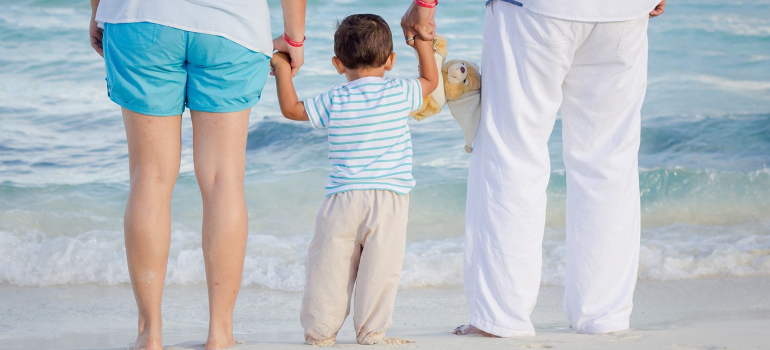 Port Malabar
Port Malabar is located in Brevard County and It's part of the Palm Bay-Melbourne-Titusville metropolitan area. You'll feel safe living here because of the low crime rate. The area surrounding the city is quite rural, with lots of farmland, ranches, and nature preserves. The Malabar Scrub Sanctuary is home to a wide variety of plant and animal species. Gopher tortoises, scrub jays, and Florida lizards live here. The diversity of the natural environment will allow you to enjoy many outdoor activities such as hiking, fishing, or boating.
The city also offers many opportunities for recreation and family activities in the parks, sports fields, and playgrounds. Malabar Community Park is a public park and one of the city's favorite parks. We recommend the Port Malabar Country Club with its beautifully landscaped courses for golf enthusiasts. Housing options are diverse and range from townhouses to family homes to apartments. The cost of living is also lower than in other parts of Florida, making it an affordable option. Also, many of the Brevard County School District's highly-ranked public schools are nearby. To safely reach your new home in Palm Bay, rely on Best Movers in Florida to match you with a company that will help you relocate there.
Bayside Lakes
Bayside Lakes, a family-friendly community, is located in the southwestern portion of Palm Bay. It has excellent access to major highways and shopping centers. Also, just a few miles from the Atlantic coast. It is 12 miles from Melbourne Beach and 22 miles from Cocoa Beach.
As a planned subdivision, the homes are mostly newer and well-maintained. Housing options range from family homes and apartments to townhouses. Living at Bayside Lakes will allow you to connect with others and feel a sense of community. You'll find landscaped green spaces, golf courses, swimming pools, and fitness centers.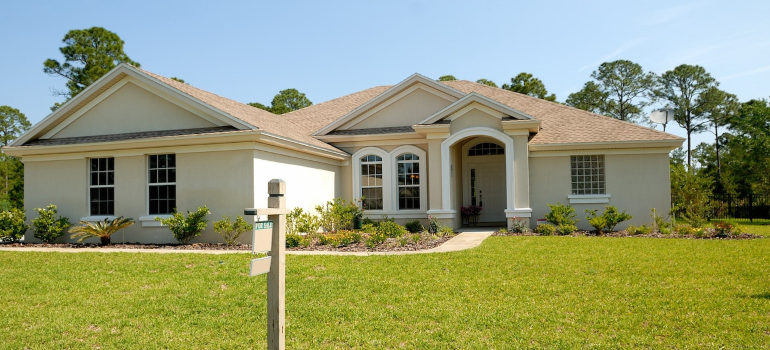 Many parks and nature preserves are also within easy reach. Turkey Creek Sanctuary is just eight miles from Bayside Lake. The Compound covers 38 acres in the southeastern portion of Bayside Lakes and includes basketball courts and playgrounds. The park also has a lake with a dock and picnic area. If you're moving with kids, be aware that nearby elementary and high schools (Westside Elementary School and Bayside High School). Explore Palm Bay and the surrounding area to get a feel for where you and your family will be living.
Lockmar
Lockmar Estates is a family-friendly subdivision located near the border with West Melbourne and the Holiday Park area. This neighborhood consists of family homes built in the 70s and 80s. These are mostly large-family homes on large lots. Approximately 3,000 people live in Lockmar, of whom 88% own homes. The average price of a house is about $200,000. Families appreciate the large area and amenities of this neighborhood. Lockmar is located near several major highways, providing easy access to other parts of Palm Bay. It is close to shopping centers, many restaurants, and schools. The highly rated Lockmar Elementary School is nearby. In addition to the high school, there are two high schools nearby: Palm Bay Magnet High School and Southwest Middle School.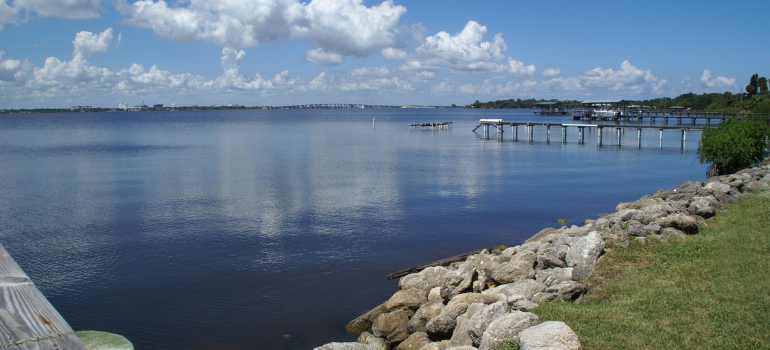 You can spend your free time in Lockmar Park and Turkey Creek Sanctuary. Visit the Brevard Zoo, just 30 minutes from Lockmar, and enjoy it with the whole family. As you prepare for your move, you may feel like you haven't missed anything. We want to remind you that it's always helpful to know Palm Bay before moving. You can easily do so from the comfort of your chair by browsing the websites.
Southwest Palm Bay
Southwest Palm Bay is a family neighborhood located in southwest Palm Bay. This area consists primarily of newer family homes. This neighborhood is located near several major highways: US-1 and I-95, which provide easy access to other parts of Palm Bay. Several Space Coast beaches are nearby:
Indian Atlantic Beach
Cocoa Beach
Sebastian Inlet State Park
Melbourne Beach
The 200-hectare Fred Poppe Regional Park offers outdoor activities. There are many places to relax. The park has five soccer fields, a track, playgrounds, and a disc golf course. Southwest Palm Bay schools are top-rated, like Bayside High School and Westside Elementary School. Additionally, Southwest Palm Bay offers a friendly community environment, as well as, the Taste of Palm Bay and the Palm Bay Fair.
With so many amazing neighborhoods, we're sure you'll make the right choice
Before contacting movers in Palm Bay, there are a few things you should keep in mind. Find the best neighborhoods for families in Palm Bay that fit your lifestyle and habits. Palm Bay has several housing options for families, so choose the one that will meet your needs and budget. Considering that there are so many great options, it's very unlikely that you won't like the neighborhoods you choose. Palm Bay is simply amazing and we're sure you'll love living there.