It can be both thrilling and overwhelming to relocate to a new city. Most importantly, when it comes to moving to Palm Bay, Florida, the process can be made much more accessible. If you hire some of the best movers Florida, you'll certainly experience a smooth transition. Palm Bay is a growingly popular relocation destination thanks to its stunning beaches, warm neighborhood, and reasonable cost of living. In order to make your move as easy as possible, we'll go over the top reasons to move to Palm Bay, so let's see what is so appealing about this place.
Countless beaches await you in Palm Bay
It is without a doubt that Palm Bay's stunning beaches are one of the main attractions. Citizens of Palm Bay have direct exposure to some of Florida's most beautiful coastlines. From the pristine sands of Melbourne Beach to the serene waters of Indian River Lagoon. There are activities for everyone. Whether you want to relax by the beach, swim, surf, or try paddleboarding. Finding some of the best movers in Palm Bay can ease the transition to beach life when moving to Palm Bay. Not having to deal with difficult moving tasks and having someone else do it for you will allow you to concentrate on soaking up the sun and taking advantage of everything Palm Bay offers.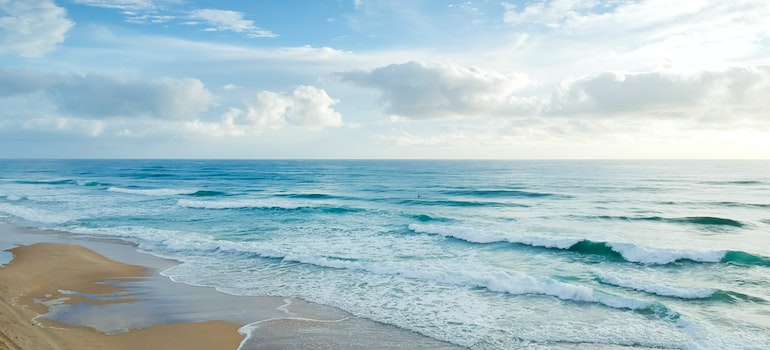 Reasons to Move to Palm Bay: Affordable Living Without Sacrificing Quality
Residents of Palm Bay can enjoy a low living expense without compromising on quality. Residents benefit from lower taxes than those in nearby cities. Also, housing is much more affordable than in many other Florida cities. The city is a great place to raise a family because it has top-notch healthcare facilities. Furthermore, it has a wide variety of dining and entertainment options. Additionally, in case you are moving from another state, you can rely on interstate movers Florida to make sure the move to Palm Bay is as inexpensive. You can start taking advantage of everything the city has to offer without going over budget.
Palm Bay is the 255th largest city in the US, with an estimated population of 120k
The average cost of living in Palm Bay is $1623
A median salary after taxes is $3892
An 80 m2 or 860 ft2 three-bedroom apartment in the city center rents for, on average, $2280
The lunch menu averages around $16.4
Dinner for two at a restaurant, at $61
Electricity, heating, water, and other utility bills for a family total $231
For a monthly local transportation pass, you'll pay $57.6
8 km or 5 mi taxi ride averages $31.2
A physician's visit costs $110…
Job Opportunities that'll Make Your Friends Jealous
The envy of many job seekers is Palm Bay's abundance of opportunities in the high-tech, aerospace, and healthcare sectors. Those with experience in engineering and technology are particularly well-positioned to find a satisfying job because the area is home to significant employers like Northrop Grumman and Harris Corporation. Additionally, commercial movers Florida can assist businesses and organizations with a smooth relocation, when it comes to moving for that dream job. They can handle all the logistics, including packing, loading, transportation, and unloading. This is the way of allowing you to concentrate on what truly matters — your career.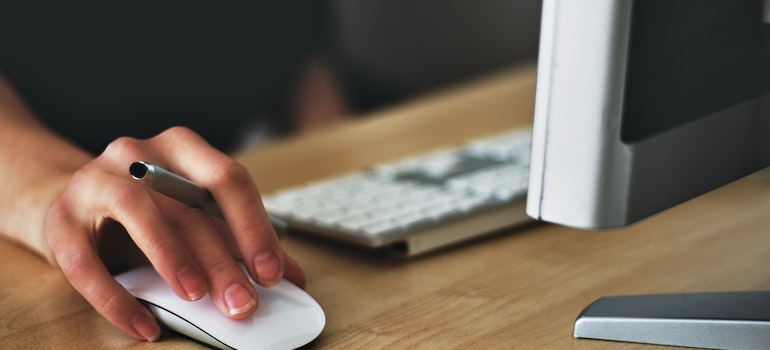 Small Town Feel with Big City Conveniences
In spite of its expanding population, Palm Bay still has a small-town atmosphere that is difficult to find in bigger cities. The neighborhood is close-knit and welcoming. There are lots of neighborhood occasions and endeavors to bring neighbors together. The amenities of a larger city are also available in Palm Bay. For those looking for a balance of outdoor recreation and urban conveniences, it is the perfect place to live thanks to the Palm Bay Aquatic Center, Brevard Zoo, Turkey Creek Sanctuary, and Hammock Landing shopping center.
The city also has excellent healthcare facilities, including the Palm Bay Hospital, guaranteeing inhabitants access to high-quality healthcare. Residential movers Florida can make the transition as easy as possible for people moving to Palm Bay to take advantage of this special combination of small-town charisma and big-city amenities. Whenever you settle into your new home, you can relax knowing that your possessions are in capable hands thanks to their expertise.
Reasons to Move to Palm Bay: Outdoor Adventures for Every Season
Due to its year-round sunny and mild climate, Palm Bay is a great place for outdoor enthusiasts seeking adventure. There are plenty of outdoor activities to enjoy with quick access to the Atlantic Ocean, Indian River Lagoon, and a number of nature preserves and parks. Palm Bay has activities for everyone, including hiking and wildlife viewing in addition to surfing and stand-up paddling. The town's subtropical climate allows for comfortable outdoor exploration even in the colder winter months. Therefore, whether you're relocating to Palm Bay for the first time or have lived there for a while, a fresh outdoor experience is always waiting around the corner.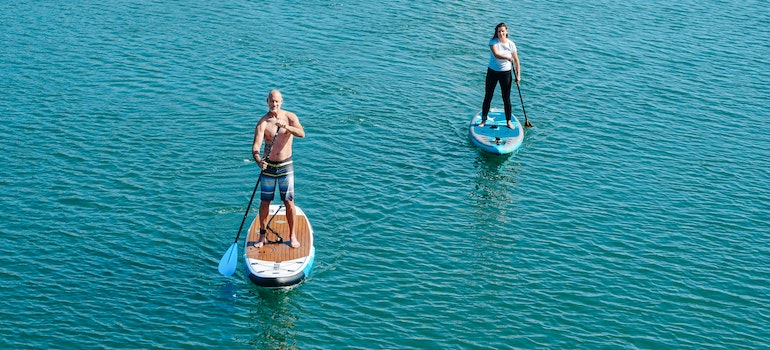 Palm Bay: Where History and Modernity Collide in the Best Possible Way
The diverse population and lengthy history of Palm Bay are reflected in the city's distinctive culture. There is always something fresh and exciting to discover. From the local artwork to the wide range of yearly festivals and events. In addition, the city has a thriving music scene, with live shows frequently held at places like Jack Straws Club and Malabar Mo's. The Florida Tech Botanical Garden and the Turkey Creek Sanctuary are just a couple of the historical sites and museums that can be found in Palm Bay. Whether you've lived in Palm Bay for a while or are new to the community, its culture is definitely one of the reasons to move to Palm Bay.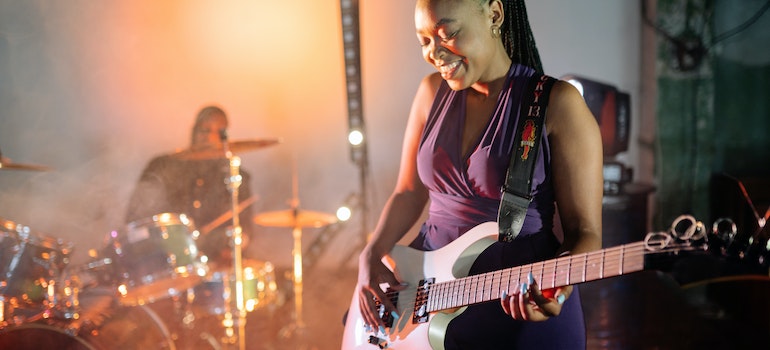 Reasons to Move to Palm Bay: Why Palm Bay is the Perfect Place for Your Next Adventure
In conclusion, Palm Bay is the perfect place to live, work, and play because it offers a distinctive fusion of small-town charm and big-city amenities. Everyone will find something in this thriving city, from its robust job market and first-rate healthcare options to its lovely outdoor spaces and vibrant cultural scene. Residential and business movers can aid in making the transition to Palm Bay as easy as possible. Why then wait? Plan your relocation to Palm Bay right away to take advantage of everything it has to offer.