Moving with a family must be the hardest relocation to prepare for. First, the size of your belongings is usually huge, and you will need a lot of time to pack them all. Additionally, the packing process is always long and usually interrupted a hundred times by children, work, and daily tasks. For this reason, you'll probably help from the Best Movers in Florida to assist you in the process of finding moving experts. Now, when you don't have to worry anymore about moving preparation, you will have to find the best neighborhoods for families in St. Petersburg. There are a couple of factors that make one neighborhood great for families. The first one is safety. Family-friendly and high crime rates don't go together. The next ones are good schools in the neighborhood, nice homes, parks, etc. Now, it's time to find out which St. Petersburg neighborhoods meet require factors.
What are the best neighborhoods for families in St. Petersburg?
St. Petersburg is a city located in Pinellas County, Florida, USA. The city is situated on the Pinellas Peninsula, between Tampa Bay and the Gulf of Mexico. It is the fifth largest city in Florida, with a population of approximately 266,000 people. St. Petersburg is known for its vibrant arts scene, beautiful beaches, and outdoor activities. The city is home to many museums, including the Salvador Dali Museum, the Museum of Fine Arts, etc. The city also hosts several annual events, such as the St. Pete Pride Parade, and the Grand Prix of St. Petersburg. Additionally, St. Petersburg has more than 100 neighborhoods to choose from and professional movers in St. Petersburg can help you settle into every one of them. The most popular neighborhoods for families are the following:
Pasadena
Downtown St. Petersburg
Snell Isle
Crescent Lake
Historic Uptown
Shore Acres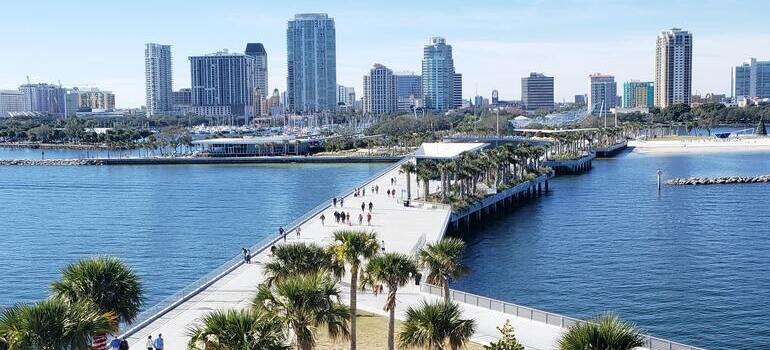 Snell Isle
Snell Isle is a beautiful, upscale neighborhood located on an island in the middle of St. Pete. It has great schools, parks, and waterfront views, making it a popular choice for families who want to live in a luxurious setting. The population in this neighborhood is around 2200 which is not too big or too small. Children in this area mostly attend private schools which offer good education and have high rankings. The neighborhood is safe and while Snell Isle is not a gated community, you can find many homes with gates. However, the only downside of moving to Snell Isle is the home prices. The median home value in Snell Isle is around $780k. But compared to what you will get, the price is more than justified. Therefore, you should consider moving here with long distance movers in St. Petersburg.
Crescent Park
Crescent Park might be the best neighborhood for families when it comes to outdoor activities and beautiful landscapes. The neighborhood got its name from the large lake located at the center of Crescent Lake. Additionally, the 52-acre public park surrounds the lake. The lake and the park are very popular places for families to spend their free time and a great place to meet your new neighbors. Additionally, people are not only frequent visitors in this place as you will be able to many different bird species such as ducks, geese, herons, storks, pelicans, etc. The overall vibe of the neighborhood is friendly and focused on outdoor activities. Therefore, you should move here with local movers in St. Petersburg if you like spending time outside and want to be active.
Shore Acres
Shore Acres is located on the northeast side of St. Pete, and it's known for its waterfront parks, excellent schools, and family-friendly atmosphere. It's a great place for families who love the outdoors and want to be close to the water. The neighborhood is simply thriving at the moment. One of the best features of the neighborhood is the presence of a recreation center and pool. Another wonderful quality of the place is how safe and tranquil it is. For this reason, this neighborhood is best for young families looking for a welcoming environment in which to raise their children. The population is around 6500 and the median home value is around $470k. Moving also is not hard if you hire residential movers in St. Petersburg.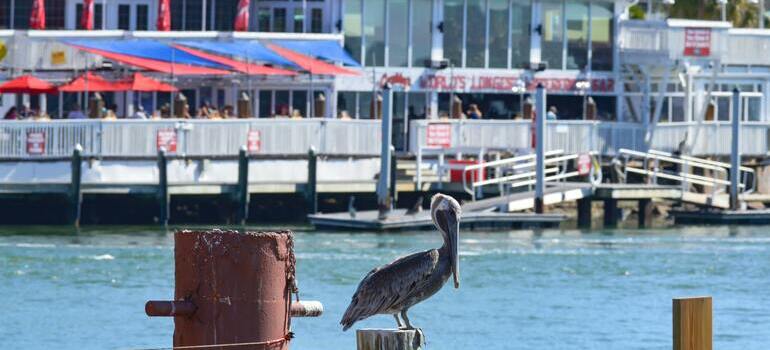 Downtown St. Peterburg
For the past ten years or so, Downtown St. Petersburg has undergone many changes and has become one of the best places to reside in all of Florida. The skyline is dotted with brand-new apartment and condo complexes in the very walkable and bike-friendly city, which adds to the energy. The streets and the recently renovated St. Pete Pier are lined with sidewalk cafes, coffee shops, and unique boutiques. The Dal Museum, one of the largest collections of Salvador Dal's works of art in the world, the Museum of Fine Arts St. Petersburg, and Jannus Live, a well-liked outdoor performance venue, are all close to the Pier.
Historic Uptown
Historic Uptown is a lovely neighborhood that is situated to the west of Old Northeast and just north of Downtown St. Petersburg. You will want to join the expanding community of families, couples, and young professionals who want to live close to the city but with little more space. The neighborhood has tree-lined streets and envious-inspiring homes. All residents of Historic Uptown are welcome to attend the monthly community meetings, and a number of activities promote getting to know your neighbors. Additionally, there are many successful locally owned and independent small businesses in Historic Uptown. Therefore, you should consider this neighborhood if you want also to move your business with commercial movers in St. Petersburg.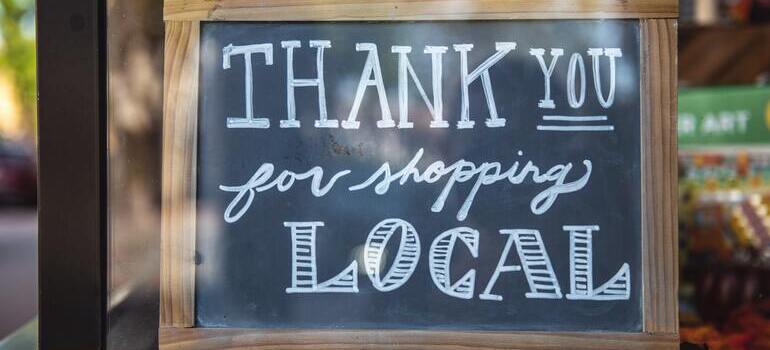 How to make a choice?
St. Petersburg is one of the best cities in Florida for living. Additionally, there are many great neighborhoods for families in St. Petersburg. Now, you only need to decide which one suits your lifestyle the best. Our choices were based mostly on low crime rates, educational prospects, and if you're able to lead a peaceful life there. But, of course, it depends a lot on your preferences so make sure to explore some more before you make a decision. Otherwise, we're confident that you won't regret moving to any of the neighborhoods we've mentioned.