When moving to Tampa you will find a welcoming community, a growing population, and plenty of job opportunities. The cost of living is reasonable, although it's important to research specific neighborhoods to find the best options for your budget and lifestyle. It is also a great city if you are moving with your kids. Here you can find a few recommendations for neighborhoods for families in Tampa. From good schools to plenty of outdoor activities, choose what sounds the best for you. Once you have your decision, explore our platform here at Best Movers Florida to find moving professionals who will help you with the relocation.
What to expect from life in Tampa?
If you're considering moving to Tampa, you'll be joining a growing population of approximately 400,000 people. The city has seen steady growth over the past decade, and its warm climate, beautiful beaches, and cultural attractions make it a popular destination for both tourists and new residents. There are plenty of Florida long distance movers who can help you with moving to this city.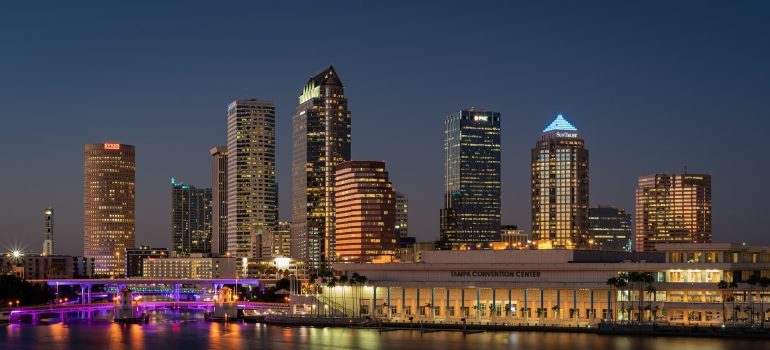 Tampa has a relatively low cost of living compared to other major cities in Florida. Housing options are relatively affordable, with the average home price being $395,000. You can also find reasonable prices for groceries, transportation, and entertainment. However, like any growing city, the cost of living is rising, and some areas can be more expensive than others.
In terms of the job market, Tampa has a diverse economy with several major industries, including healthcare, finance, and technology. The city is home to several major corporations and employers, including Raymond James Financial, BayCare Health System, and Publix Super Markets. The unemployment rate in Tampa is below the national average, and there are plenty of job opportunities for skilled professionals.
What are the best neighborhoods for families in Tampa?
And now, it's time to cut to the chase and list some of the best neighborhoods for families in Tampa, so let's jump into it.
Westchase
Westchase is an excellent neighborhood for families because of its safe, family-friendly atmosphere and top-rated schools. The community is known for its well-maintained parks and recreational facilities, including playgrounds, sports fields, and walking trails. You and your family can also enjoy various shopping and dining options and many events the community organizes throughout the year. The neighborhood's location provides easy access to Tampa International Airport and downtown Tampa, which is very convenient if you are working outside of your home.
FishHawk Ranch
FishHawk Ranch is a great choice for families, it is a family-oriented community, which also provides a great choice of schools. If you are really into outdoor activities, you will love living here. The community offers multiple pools, parks, and sports facilities, including a skate park, tennis courts, and miles of walking trails. There are also plenty of community events and activities, such as movie nights and holiday celebrations. FishHawk Ranch is conveniently located near shopping and dining options, making it easy for families to run errands and grab a quick bite to eat. If in a few years, you decide to hire local movers FL for a change of neighborhood, its location will make it perfect for an easy move. No matter what you are searching for, FishHawk Ranch can be your home!
New Tampa
New Tampa is an ideal neighborhood for families due to its well-planned community, excellent schools, and plentiful recreational opportunities. The area is home to many shops and great restaurants, as well as parks and trails for outdoor activities. Living here you can enjoy the beautiful scenery and lakes in the area, whether you want an outdoor activity or a relaxed picnic. New Tampa is also conveniently located near the University of South Florida, making it a great location for families with college students. Overall, New Tampa will give you a strong sense of community and plenty of opportunities for everyone in your family.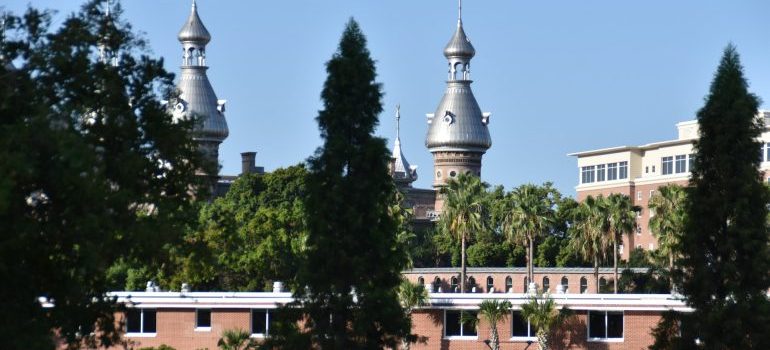 Davis Islands
The waterfront location, charming atmosphere, and excellent schools are what make Davis Islands another amazing choice for a family. The island is home to several parks and playgrounds, as well as a yacht club and tennis courts for outdoor recreation. If you are someone who loves spending time by the water, this is perfect for you. You can also enjoy the island's many restaurants and shops, as well as its close proximity to downtown Tampa. This means that even if you work somewhere else, you can get there quickly. Davis Islands also has a strong sense of community, with regular events and activities, including parades and festivals.
Carrollwood
You can also choose Carrollwood when looking for neighborhoods for families in Tampa. This part has a safe and welcoming atmosphere, excellent schools, and so many recreational opportunities. The area is home to several parks and playgrounds, as well as community centers and sports facilities. It is located near major highways, making it easy for families to commute to work and explore other parts of Tampa. The neighborhood is also very close to top-rated medical facilities and hospitals, such as St. Joseph's Hospital North.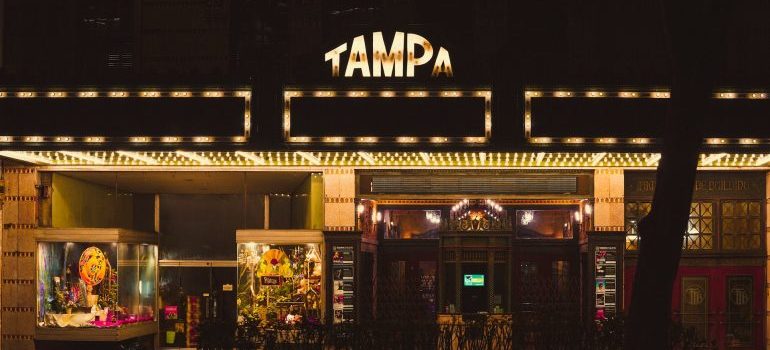 The cost of living in Tampa neighborhoods for families
Davis Islands is known for its upscale waterfront homes and luxurious lifestyle, making it the most expensive neighborhood on this list. The cost of living is higher than in other neighborhoods in the City of Tampa, with a median home price of around $1,7 million and higher property taxes. The area also has a high concentration of high-end restaurants and shops, which can add to the overall cost of living. Westchase has a cost of living that is slightly lower than Davis Islands, with a median home price of around $477,000 and relatively low property taxes. In the third place, we have FishHawk Ranch. The cost of living is lower than in Davis Islands and Westchase, but it has increased a lot in the past year. Currently, a median home price is around $462,000 with relatively low property taxes.
New Tampa is a newer neighborhood, thus offering a range of different options for homes. The average home price right now is around 449,900 with a lot of different homes on the market. On the list of neighborhoods for families in Tampa, Carrollwood is a perfect cheaper choice. This diverse neighborhood offers a range of housing options, including single-family homes, apartments, and townhomes. The cost of living is the lowest in previously mentioned neighborhoods on this list, with a median home price of around $438,000. When choosing a home, consider also getting storage services FL to keep your belongings in. This can mean getting a smaller house while still holding your things safe.